Biden's vaccine mandate faces another legal hurdle: Judge blocks mandate for federal contractors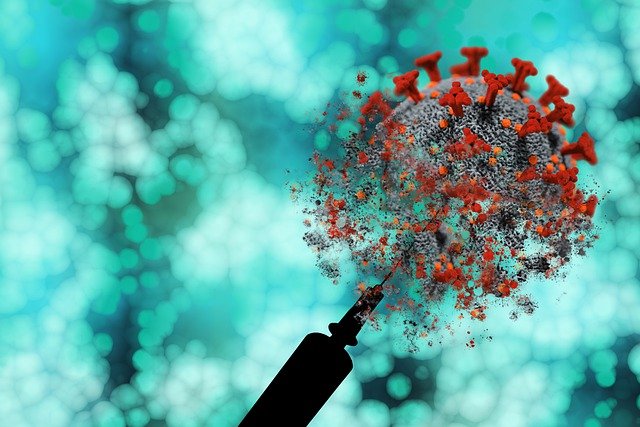 In this November 30, 2021 article for Epoch Times, Zachary Stieber reports that a judge has granted the preliminary injunction by Attorneys General of Kentucky, Ohio, and Tennessee which effectively blocks Joe Biden's COVID-19 vaccine mandate [see Biden vaccine mandates and passports stirs hornet's nest, inspires massive pushback to know more].
Attorney General Dave Yost remarks, "This is not about vaccines, it's about the mandates. The judge's opinion clearly states that and it has been our position all along that the president cannot impose these mandates on the people".
US District Judge Gregory Van Tatenhove says that the federal government has failed "to point to a single instance when the Services Act was used 'to promulgate such a wide and sweeping public health regulation as mandatory vaccination for all federal contractors and subcontractors".
This is the third challenge to Biden's vaccine mandate [see Federal Judge Blocks Biden's Vaccine Mandate for Health Workers, US Federal Court: Biden's Vaccine Mandate Unconstitutional].
Editor's Note: The future of vaccine mandates in the US is in jeopardy especially as it has already experienced several blocks emanating from the court. The only hope it would have is for states to actually impose the vaccine mandates themselves, with state governors staking their own political career in doing so.
Without federal backing for vaccine mandates, will politicians have the "courage" to push for the creation of vaccine passports in their states, knowing that there is now a massive pushback against these measures? [See Planet revolts against COVID tyranny, Planet revolts against COVID tyranny, Robert F. Kennedy, Jr. Supported the Alliance Against the Global War on Democracy, What the Media Doesn't Want You to Know: The Pushback has Grown].
This stay on vaccine mandates for federal employees will have repercussions, not only in the US, but also in many countries of the world, especially in the Philippines. It is confirmation that governments cannot mandate the take up of an experimental vaccine because there is no law that suspends the human right of citizens to informed choice.
Take note that this ruling still looks at vaccines as "safe and effective" because they have not heard the evidence pointing to the contrary. Can you imagine how the courts will act once they see the evidence that these vaccines are a national threat to life and security?
We are thankful that courts continue to be the bastion for freedom in the US. We hope the same would hold true for us here in the Philippines [see mandatory vax lawsuit, Nicanor Perlas Asks the Duterte Government to Cease and Desist Extreme and Unscientific Covid Policies That Are Killing and Harming Filipinos and Destroying the Country, group to file lawsuit].
Read Original Article
About The Author