Senior NIH Expert Speaks Up Against Vaccine Mandates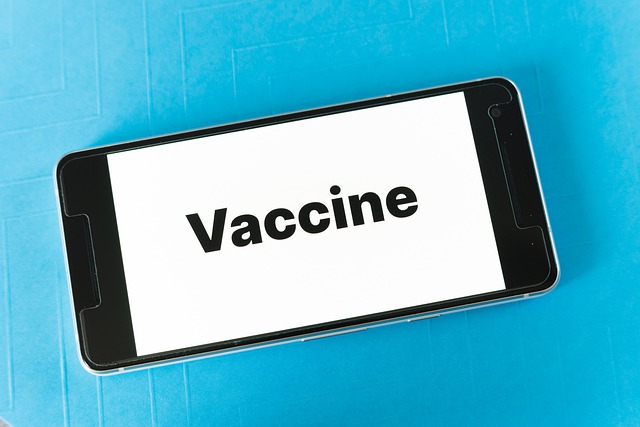 In this November 9, 2021 article for Epoch Times, Jack Phillips reports on the latest fallout within the National Institutes of Health (NIH).
Dr. Matthew Memoli, a leader of the clinical studies unit within the NIH's National Institute of Allergy and Infectious Diseases, the same organization headed by Dr. Anthony Fauci, is scheduled to argue against the vaccine mandate at a seminar hosted by the agency. The seminar will take place on December 1, 2021. Memoli has shared that he has also sought to get an exemption from the federal mandate, saying "he is willing to lose his job and medical license for the right not to receive a COVID-19 vaccine".
Another NIH insider, bioethicist David Wendler, who is also organizing the December 1 seminar reveals, "There's a lot of debate within the NIH about whether [a vaccine mandate] is appropriate…It's an important, hot topic."
Editor's Note: This article is important for a variety of reasons. First, it is proof that there is no scientific consensus regarding the need to vaccinate every single eligible individual in a country. Even within Fauci's organization, the debate is widespread [See 40 to 50% of NIAID's employees are unvaccinated]. The same debates are happening within the US Food and Drug Administration, see Top FDA officials resign over booster plan, says White House announced policy before agency approved it]. The only reason we are not hearing about this is that the information is being hidden from the public.
That health experts like Memoli are now forced to go public with their opposition speaks of the kind of environment within NIH. Memoli is reported to have said, "part of my career is to share my expert opinions, right or wrong … I mean, if they all end up saying I'm wrong, that's fine. I want to have the discussion" is already a hint. The same vaccine coercion being experienced by citizens is happening within health authorities of countries.
Are we even surprised that it is politicians are calling the shots during this "pandemic", when we know that this is a fake health crisis? [Also see Rappler Misleads Readers Regarding Scientific Consensus on COVID Policies].
Second, it shows us that not everyone who rejects the use of COVID vaccines is an anti-vax. In this case, Memoli is in fact pro-vax and is in favor of the use of vaccinations among vulnerable populations.[1]https://thehill.com/changing-america/well-being/prevention-cures/580557-senior-nih-expert-pushes-back-on-growing-vaccine He however believes that widespread vaccination could hinder the development of natural, robust immunity which can only be gained through recovery from infection [Many experts have essentially said the same thing, read Geert Vanden Boosche: Natural immunity, not vaccines, will create herd immunity, Dr. Robert Malone: COVID vaccines are causing the virus to become more infectious, Nobel Prize Winner: Covid vaccine is creating variants that can escape vaccine-induced immunity].
Third, it is a confirmation that vaccine coercion is no longer about health, but is geared towards another agenda. This is the reason why "the powers that be" are forced to control social and mainstream media [see Another media insider reveals how network uses corrupt practices to promote COVID vaccines and fake news, Facebook whistleblowers reveal to Project Veritas how the company plans to curb vaccine hesitancy, Trusted News Initiative or Corrupted News Initiative? Mission: Systematic censorship of the world's top public health experts, Countries Weaponize "Anti-Misinformation" Laws to Silence Social Media Users Amid Pandemic of Vaccinated].
This now begs the question: what is the agenda behind vaccine coercion? [Here are a few articles to help you in answering this question, see Vaccine passports are the key to digital tyranny, The Great Reset is Accelerating into Global Tyranny, Laura Dodsworth: Vaccine passports will not contain a virus, they will contain people].
Read Original Article
Read Online
Click the button below if you wish to read the article on the website where it was originally published.
Read Offline
Click the button below if you wish to read the article offline.