40 to 50% of NIAID's employees are unvaccinated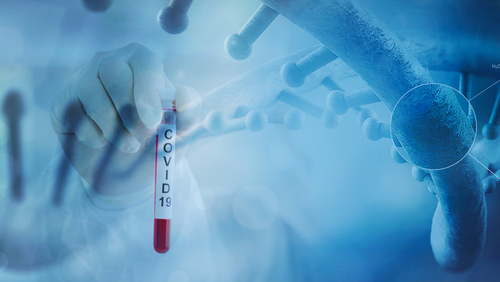 In this May 14, 2021 article for Epoch Times, Jack Phillips reports on a recent statement dispensed by Dr. Anthony Fauci during a Senate hearing.
During the hearing, Sen. Richard Burr asked Dr. Fauci, head of the US National Institute of Allergy and Infectious Diseases (NIAID) how many of his employees have already been vaccinated. Fauci replied, "I'm not 100 percent sure senator…but I think it's probably a little bit more than half. Probably 60 percent".
Also interviewed in the same hearing was Peter Marks, Food and Drug Administration (FDA)'s Director of the Center for Biologics Evaluation and Research, and the Centers for Disease Control and Prevention (CDC) Director Rochelle Walensky. When asked the same question as that of Fauci, Marks said, "it's probably in the same range [as Fauci reported]". Meanwhile, Walensky said, "The federal government is not requiring it, so we do not know".
Editor's Note: We need to take note that unlike the US Department of Defense or the Department of Veterans Affairs, most government agencies do not dispense the covid inject directly to their employees. Instead, government employees who wish to take the vaccine must do so through their states and localities following the vaccine rollout plan.
Since vaccination in the US is now open to the general population aged 16 and above, it is safe to say that the estimated 40% unvaccinated employees of NIAID and FDA were not due to lack of supply, but because they have rejected vaccination.
Remember that NIAID helped create the Moderna jab while the FDA reviewed all the vaccines in the rollout. The FDA certified all these injections to be safe and effective. But despite these, at least 40% of their employees have opted out. Isn't it a curious circumstance?
Read Online
Click the button below if you wish to read the article on the website where it was originally published.
Read Offline
Click the button below if you wish to read the article offline.