Deaths from COVID are "Incredibly Rare" Among Children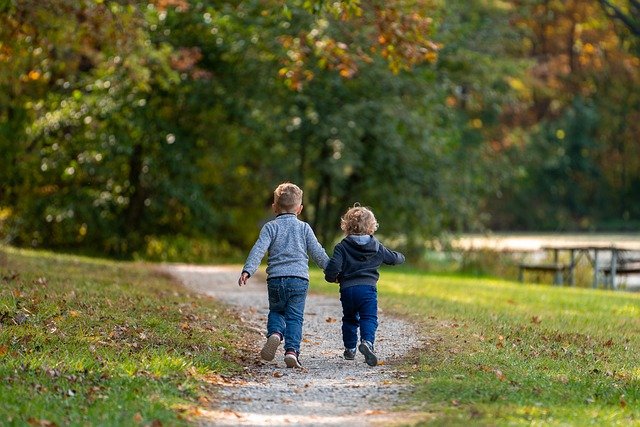 The following article was written by Heidi Ledford and published by Nature last July 15, 2021. In it, Ledford summarizes the results of several studies showing that deaths due to COVID among children are "incredibly rare".
The preprints included in the summary showed that between March 2020 and February 2021, there were 25 COVID-attributable deaths recorded in England. None has asthma or type-1 diabetes, but about half had conditions that put them at a higher risk than healthy children of dying from any cause.
The studies showed that the risk factors for severe COVID among children included obesity, cardiac or neurological conditions. "But the absolute increase in risk was very small", according to Rachel Harwood, one of the authors of the study.
An infectious disease specialist at Imperial College London, Elizabeth Whittaker remarked, "Shields are very leaky…The shields have not been perfect, and have probably caused more stress and anxiety for families than benefit."
Editor's Note: Though this article was written in July 2021, it has become even more important today as dangerous COVID vaccines are now being rolled out among the pediatric population. This article is proof that children do not need these vaccines – even the very sick children can recover from this disease if they are supported properly.
So many doctors have already made this same assertion, but this Nature article is important because it is one of the rare instances that mainstream journals are publishing this kind of information.
Despite its importance, however, we still have some criticisms of the Nature article. After concluding that COVID deaths among children are rare, it proceeds to convince parents that long-COVID is real and that the only way to protect children against it is for parents to take the COVID vaccines. The article says this conclusion without offering any real proof that indeed, children suffer from long-COVID at a more significant rate. The article has failed to mention that even long-COVID is rare among children.[1]https://www.cidrap.umn.edu/news-perspective/2021/08/long-covid-19-rare-children-study-says
These days, however, the narrative has changed. There is no longer any mention of the rare COVID deaths and rare instances of long-covid among children. The narrative is that children need to be protected from COVID so they need to be vaccinated. But really, what kind of protection does the vaccine offer? If we listen to the experts, COVID vaccines do not prevent infection and transmission, read Fauci: Early COVID-19 vaccines will only prevent symptoms, not block infection, CDC Head declares COVID 'vaccines' don't prevent infections or transmissions, DOH Admitted: Fully-Vaccinated People Can Still Get COVID-19].
And then there is the reality of adverse effects of vaccines [see FDA adds warning to Johnson and Johnson vaccine for increased risk of rare neurological complication, FDA adds heart inflammation warning to Pfizer, Moderna experimental vaccines, Philippine FDA reports 79,166 adverse events, 91 deaths following COVID vaccination, EMA finds vaccine link to heart inflammation, EMA confirms: AstraZeneca vaccine linked to rare blood clots, AstraZeneca and Pfizer jabs associated with serious new side effects, Singapore acknowledges dangers of vaccinating children and teenagers].
Countries are now acknowledging the huge risks associated with Moderna, another mRNA vaccine [see France Halts Use of Moderna for People Under 30 Years, Finland suspends Moderna for young people due to increased risk of heart inflammation following vaccination, Iceland stops Moderna use for all ages, Sweden, Denmark pause use of Moderna COVID vaccine for younger age groups due to side effects, Taiwan halts second dose of Pfizer COVID vaccine for children aged 12-17 years].
Given all these facts, we have to ask parents: why are you allowing your children to line up for the COVID vaccine?
Read Original Article
Read Online
Click the button below if you wish to read the article on the website where it was originally published.
Read Offline
Click the button below if you wish to read the article offline.