Philippine FDA reports 79,166 adverse events, 91 deaths following COVID vaccination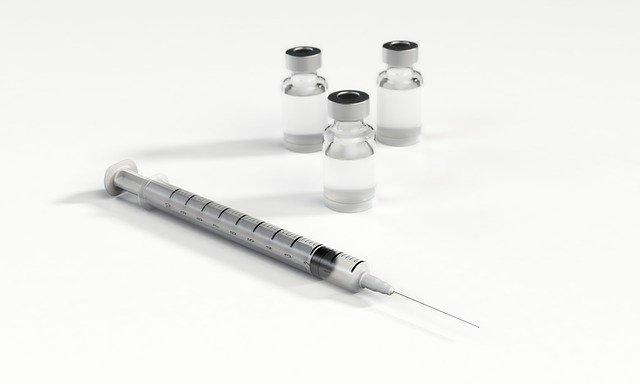 The following is a copy of the 12th weekly adverse event following immunization (AEFI) report released by the Philippines' Food and Drug Administration (FDA) last May 21, 2021. This report covers the period between March 1 to May 16, 2021.
Four vaccines are currently being rolled out in the Philippines: Coronavac (Sinovac), AstraZeneca, Sputnik V, and Comirnaty (Pfizer-BioNTech).
A total of 32,754 case reports containing 79,166 suspected adverse effects (AEs) have been submitted to the FDA as of May 16, 2021. A total of 455 serious adverse events (SAEs) have been recorded. Reports of AE following an AstraZeneca vaccine are now at 20,044 (that's 2.83% of all AZ vaccines administered). Meanwhile, AEs following a Sinovac vaccine is currently at 12,565 (that's around 0.56% of all Sinovac shots administered). Meanwhile, 100 AEs have been recorded following a Sputnik V vaccination (0.66% of all vaccine recipients), including one SAE, while Pfizer recorded 45 AEs (0.27%). Recipients of the Sputnik V and Pfizer vaccines have only received their first dose.
The top three reported AEs for Sinovac include an increase in blood pressure (32.13%), headache (15.30%), and pain in the vaccination site (14.24%).
The top three reported AEs for AstraZeneca and Sputnik V (both are non-replicating viral vector vaccines) are pyrexia or fever (46.79%), headache (41.11%), and vaccination-related malaise (27.69%).
The top three reported AEs for the Pfizer injection include an increase in blood pressure (75.56%), headache (11.11%), and pyrexia (11.11%).
At present, 91 deaths following vaccination have been reported. 37 of these deaths were ruled as "coincidental and not related to the vaccine", three (3) were indeterminate, and two (2) were unclassified. All the other deaths are currently being investigated. There is no information regarding how these deaths are being assessed.
Editor's Note: We suspect that this report is highly incomplete and inaccurate. At worst, it is an attempt to deceive the Filipino people of the real dangers that these vaccines have on our lives. As we shall see, it gives the impression that there is nothing to worry about. The authorities compiling this report want us to believe that all the side effects are minor. The people compiling this report seem to have a retarded sense of conscience by not giving the truth about the hazardous nature of these vaccines.
First of all, FDA continues to deny the link between vaccines and deaths following immunization while global evidence is showing that there are many deaths related to covid vaccination [see New study: Vaccines are the likely cause of adverse effects and deaths following vaccination]. Second, one will notice that most of these adverse effects reported are mild, unlike the massive serious adverse events being reported around the world. Do Filipinos have super-immune systems which exempt us from the serious effects being experienced around the world? Or could it be because vaccine centers only monitor recipients for only 15 minutes after vaccination, and no follow-through is being done in the days following?
Unlike the US Vaccine Adverse Event Reporting System (VAERS), there is no way for us to know whether the AEs were recorded during the first or second dose. We cannot assess how many days since vaccination these adverse effects manifested.
We also do not know how many days since vaccination these AEs turned up. Moreover, since these are just summaries, we cannot assess the presentations of these adverse events, particularly those leading to deaths. We have no idea about the age distribution of reported AEs and the age and sex distribution of deaths.
We can't say what was the most common cause of death among those who died following vaccination. We do know, however, that most deaths occurred in people with multiple existing co-morbidities. This is significant because aside from the elderly, it is those with co-morbidities who are most at risk of COVID-19 and are also most benefitted by a prophylactic vaccine (if it works properly).
We can see, however, that the AstraZeneca injection had the greatest number of adverse reactions. Based on the experiences of other countries, we are also expecting high rates of AEs for Pfizer vaccines once more shots have been administered.
If you have experienced unusual bleeding during menstruation, eye disorders, miscarriage, paralysis or weakness in the extremities, facial paralysis, or any other complaints especially on the first 48 hours following vaccination, we encourage you to self-report at the FDA's online reporting system.
You can also download and fill up the document (attached just below the address) and send it via email at pharmacovigilance@fda.gov.ph or to this address:
FOOD AND DRUG ADMINISTRATION
Center for Drug Regulation and Research Civic Drive,
Filinvest City, Alabang,
Muntinlupa City 1781
Read Online
Click the button below if you wish to read the article on the website where it was originally published.
Read Offline
Click the button below if you wish to read the article offline.