South African President: Workers May Refuse COVID Vaccines on Medical and Constitutional Grounds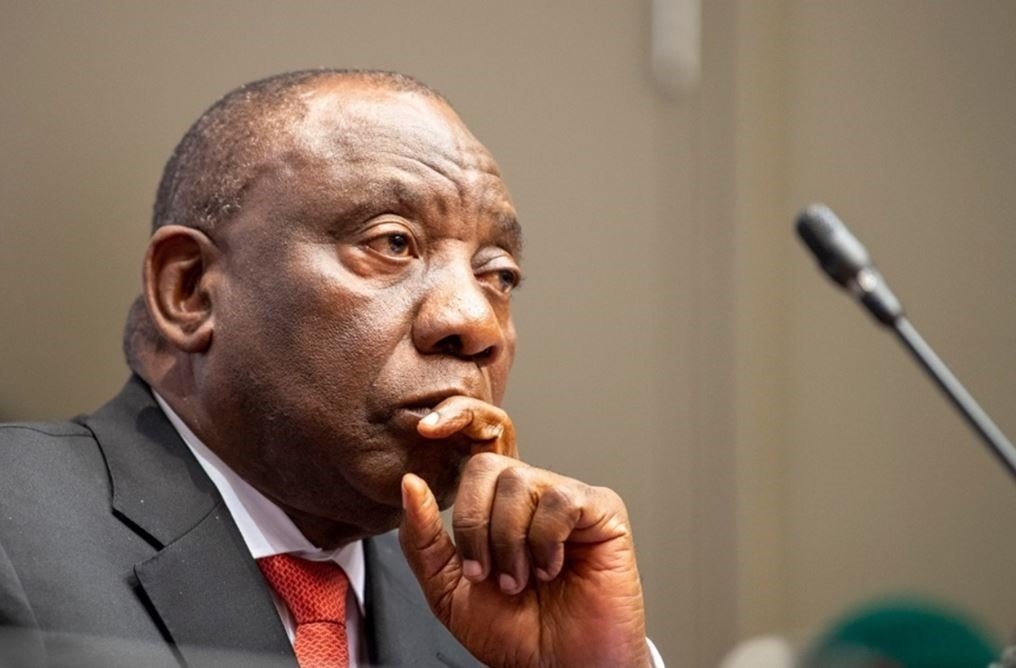 The following article was written by Jason Felix and published by News24 last September 3, 2021. Felix reports on the recent statements made by South African President Cyril Ramaphosa.
In a meeting with the National Assembly, Ramaphosa said, "the implementation of any mandatory vaccination policies must, in the end, be based on mutual respect, which is the respect of the rights of the people which achieve the balance between public health imperatives, the Constitutional rights of employees, and the efficient operation of the employer's business. Now that is quite a delicate balance that needs to be struck".
Ramaphosa adds, "No one should be forced to be vaccinated. Instead, we need to use the available scientific evidence to encourage, repeat encourage, people to be vaccinated to protect themselves, but also to protect people around them".
Editor's Note: Ramaphosa's stand is very different compared to leaders of countries who are now sacrificing human rights for vaccination [see Austria Has Fallen to Tyranny, Orders Lockdown for Unvaccinated, Philippines' DILG Pushes for Unconstitutional and Illegal Vaccine Mandate, Italy Makes "Green Pass" Mandatory for All Workers, Israel's vaccine pass will expire 6 months after second dose, people will need booster shots to enter non-essential businesses, France has Toppled Liberty, Biden vaccine mandates and passports stirs hornet's nest, inspires massive pushback].
This article is even more relevant today as some governments like the UK are using the Omicron variant as a reason for imposing COVID passes to their citizens despite the high vaccination rate in their country.[1]https://www.itv.com/news/2021-12-15/covid-passes-enforced-in-england-how-do-i-get-one-and-how-does-it-work
And while this statement was released in September, there appears to be no change in the position of President Ramaphosa, who has even rejected the re-implementation of COVID restrictions in his country[2]https://www.republicworld.com/world-news/africa/south-africa-not-imposing-new-restrictions-amid-omicron-scare-calls-for-travel-ban-lift.html, even as highly-vaccinated Europe goes back to lockdown for fear of another wave of Omicron cases [see Despite High Vaccination rates, Europe is Returning to Lockdowns].
Could Ramaphosa's refusal to play by the "rules" be the reason why countries are focusing travel bans on South Africa and its neighboring countries? [See experts speaking up against these bans, read WHO Chief: Blanket Travel Bans Will Not Prevent International Spread of Omicron Variant, UN Chief: Travel Bans Over New COVID Strain "Unfair" and "Ineffective"].
Is it possible that countries are not listening to Dr. Angelique Coetzee and the South African experience because they do not want other countries to awaken to the fact that vaccine passes are useless, and that natural immunity, not vaccines, will bring about the end of the "pandemic"? [See Omicron Variant have "Extremely Mild" Symptoms, Says Doctor Who First Reported It,Botswana Government Says Omicron Variant Detected in Vaccinated People, Vaccinated people more vulnerable to Omicron infection, Dr. Angelique Coetzee: "There is No Reason Why You Can't Trust Us When We Say to You it's Mild Disease!". Also watch Public Seminar Episode 14: OMICRON Lifting the veil].
Read Original Article
Read Online
Click the button below if you wish to read the article on the website where it was originally published.
Read Offline
Click the button below if you wish to read the article offline.