Despite High Vaccination rates, Europe is Returning to Lockdowns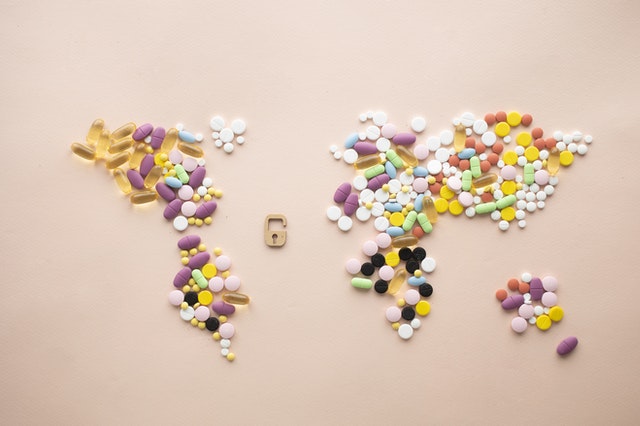 The following article was written by Megan Baynes and was published by Sky News last November 19, 2021.
In this article, Baynes reports that several countries in Europe reintroducing restrictions following new surges of infections. According to the report, new infections in Germany, Austria, and Slovakia accounts for "more than half of the seven-day average of infections globally and about half of the latest deaths".
Austria has been placed on full lockdowns with schools shuttered and curfew imposed [this is an extension of the earlier lockdowns imposed, see Austria Has Fallen to Tyranny, Orders Lockdown for Unvaccinated].
Meanwhile Germany and Greece have ordered the lockdown of the unvaccinated in an effort to curb new infections.
French President Emmanuel Macron commented on the imposition of these lockdowns. He said: "Those countries locking down the non-vaccinated are those which have not put in place the (health) pass. Therefore this step is not necessary for France".
Editor's Note: This is clear proof that vaccines are not the ticket out of the "pandemic" [see THE VACCINE DELUSION, PART 1: CBCP Pro-Vaccine Decision Huge Mistake. Vaccines will Not Remove Lockdowns. Ignores Reports of Thousands of COVID-19 Vaccine Serious Injuries Including Death].
This is truly a wake-up call. Even if our vaccination rate reaches high levels such as those of Germany, Austria, and Greece, our governments have no intention of returning our freedoms. Even if our countries reach 100% vaccination, our countries will not allow us to live our lives normally [see Gibraltar, the World's Most Vaccinated Country has Canceled Christmas Celebrations Amid COVID Spike].
They want us to take the vaccines and then, register for the vaccine passports so that they can implement the new world order they are planning against humanity [see Vaccine passports are the key to digital tyranny, The Great Reset is Accelerating into Global Tyranny].
In the face of these new spikes in Europe, we encourage our readers to look at these three resources: UK Government Data: Vaccinated are Seeing their Immune Response Plummet by About 5% Each Week, Covid-Injection Lowers Natural Immunity by five- to six-fold, The biggest public health threat is not a virus but a weakened immune system.
Could a declining immune system be the reason for the new spikes in Europe? Or could this be attributed to seasonality?[1]COVID-19 will become a seasonal disease, U-M epidemiologist says. Also review The truth about COVID-19: What data and science tells us
If both of these two cases were true, then it only means one thing: no government intervention can change the path of this virus.
Which now begs the question, why are governments not changing their pandemic policies based on science? Why do governments continue to insist on vaccination when it has been proven to be ineffective and useless? Why are expert voices warning against the danger of these COVID vaccines falling on deaf ears?
Read Original Article
Read Online
Click the button below if you wish to read the article on the website where it was originally published.
Read Offline
Click the button below if you wish to read the article offline.