Gibraltar, the World's Most Vaccinated Country has Canceled Christmas Celebrations Amid COVID Spike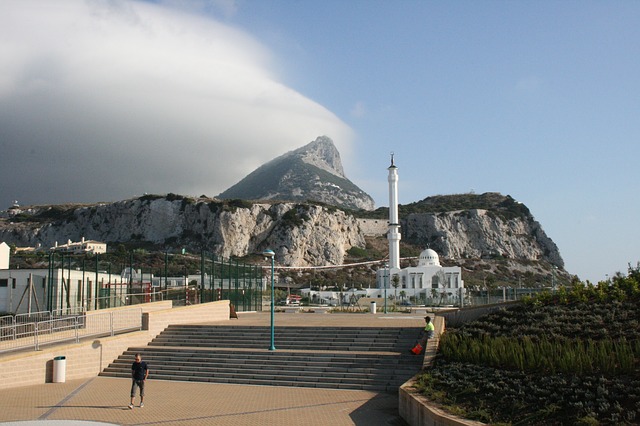 In this November 17, 2021 article for Express UK, Millie Cooke reports that Gibraltar has returned its stringent COVID restrictions amid the continuous increase in cases in the country. A statement released by the Gibraltar government said: "Given the exponential rise in the number of cases, the Government, for example, intends to cancel a number of its own functions including official Christmas parties, official receptions, and similar gatherings."
Gibraltar has been seeing an average of 47 new cases per day. The country has vaccinated 121.06% of its population. 118.18% are fully vaccinated while 2.8% are only partially vaccinated.
Editor's Note: There are many lessons to learn from this article on Gibraltar. First, it is a clear indication that 100% vaccination in a country will not end all COVID restrictions. It is proof that these vaccines will not be able to provide long-term protection, and that if governments will choose to focus on vaccination alone as a solution to COVID, then we can expect continuous boosters and lockdowns.
Second, this is a case of a country not learning from history. Even before the first lockdowns were instituted in 2020, there have been no data that showed that this policy was going to be effective [This is the reason why Sweden never placed their country on a lockdown, see The scientist behind Sweden's controversial coronavirus strategy weighs in on the effectiveness of the approach. Also read Will the real WHO please stand up?].
Later on, real-world experience has also shown that lockdowns were not only ineffective, it was also destructive [read Dr. Knut Wittkowski: Lockdowns are creating a new epidemic, Countries once praised for their handling of pandemic now suffering from "new" outbreaks, UK figures show: Lockdowns killed two for every three COVID deaths, Peru: The country with the world's strictest lockdown also has the worst excess deaths, Locked down states are where COVID is growing most, Stanford's Dr. John Ioannidis destroys the Covid lockdown narrative. See more at Is A Lockdown Necessary?].
Why would any country want to go back to lockdowns when science has shown already that lockdowns are useless? What does Gibraltar hope to achieve by canceling Christmas celebrations?
Third, this highlights the fact that the almost two years of "pandemic policies" implemented by our countries are counterproductive and unsustainable. We must remember, they promoted two weeks of lockdowns to "flatten the curve" and stop the spread of the virus. That failed and turned into "we will lockdown until the vaccines come". As we are seeing now, that too is failing. What is the next step then? Countries that have no idea about science will probably repeat their mistakes and risk collapsing their entire economies.
We however have a suggestion, and it is encapsulated by two of our most important initiatives: the Cease and Desist Document, and the 2020 Briefing Paper [see Nicanor Perlas Asks the Duterte Government to Cease and Desist Extreme and Unscientific Covid Policies That Are Killing and Harming Filipinos and Destroying the Country and COVID-19 PANDEMIC: THE PHILIPPINE EXPERIENCE].
We are saddened that we have to get to this point (where millions of people have lost their jobs and are reduced to extreme poverty, where economies are at risk of total collapse, and our liberties now at stake) for people to realize that the last year has been a big mistake. But we still have time to turn back. We can still win this fight. The science and the truth are on our side [see Naked Fear Appeal. Do not be Fooled. Don't Yield. Don't Get Vaccinated and MANIFESTO AND PRINCIPLES OF UNITY OF THE PHILIPPINE RESISTANCE AGAINST COVID TYRANNY].
Read Original Article
Read Online
Click the button below if you wish to read the article on the website where it was originally published.
Read Offline
Click the button below if you wish to read the article offline.