Will the real WHO please stand up?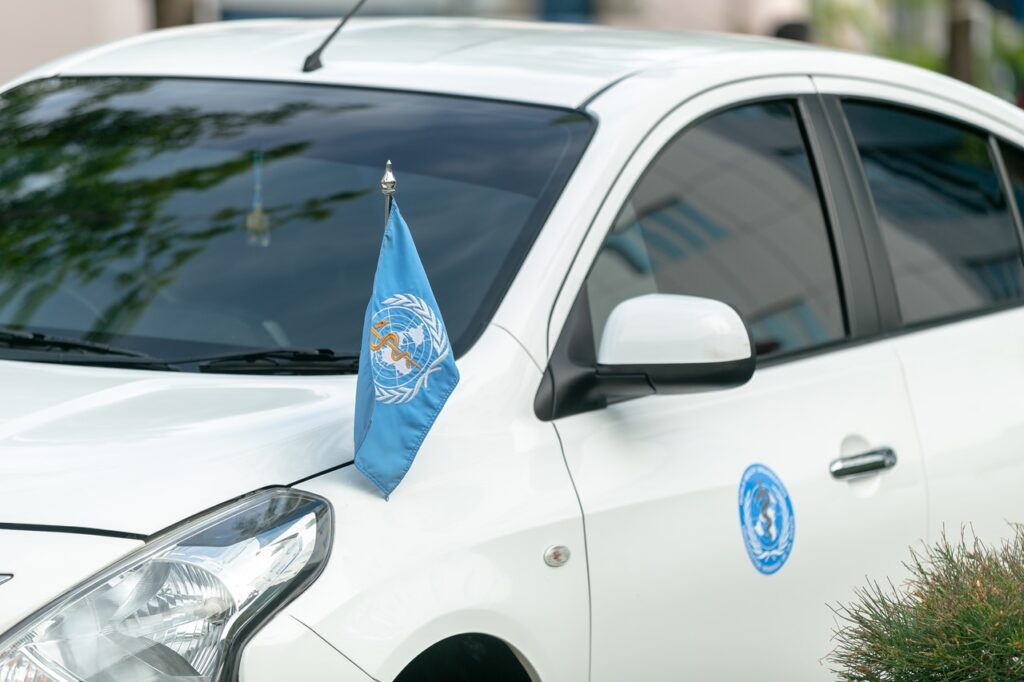 The following document was published by the World Health Organization in 2019 to "provide recommendations for the use of NPIs [non-pharmaceutical interventions] in future influenza epidemics and pandemics. The report involved the study of various scientific literature in order to develop specific recommendations that countries can use to update their own pandemic preparedness plans.
The report offers eighteen recommendations under 15 NPIs. Each recommendation is based on the quality of evidence, as well as other indicators such as the balance of benefits and harms, resource implications, acceptability, feasibility, and ethical considerations.
The table below summarizes the recommendations: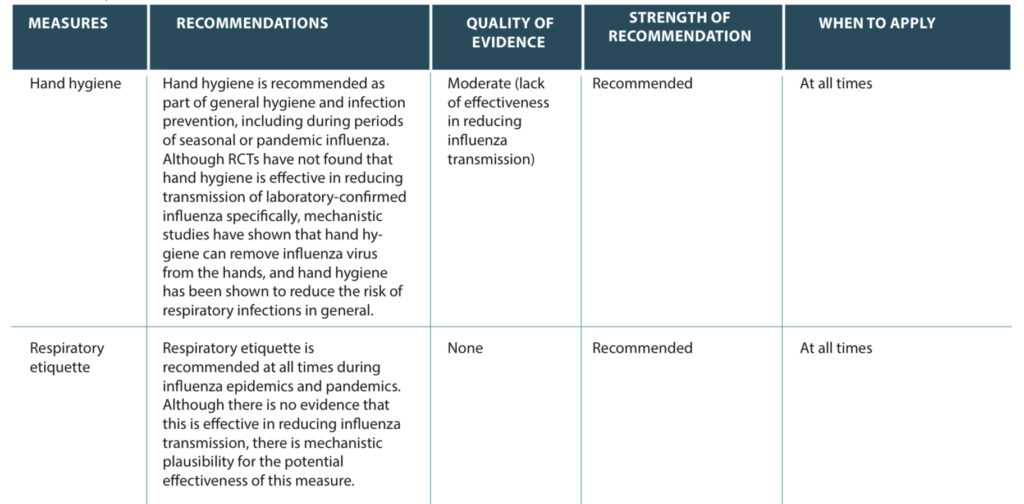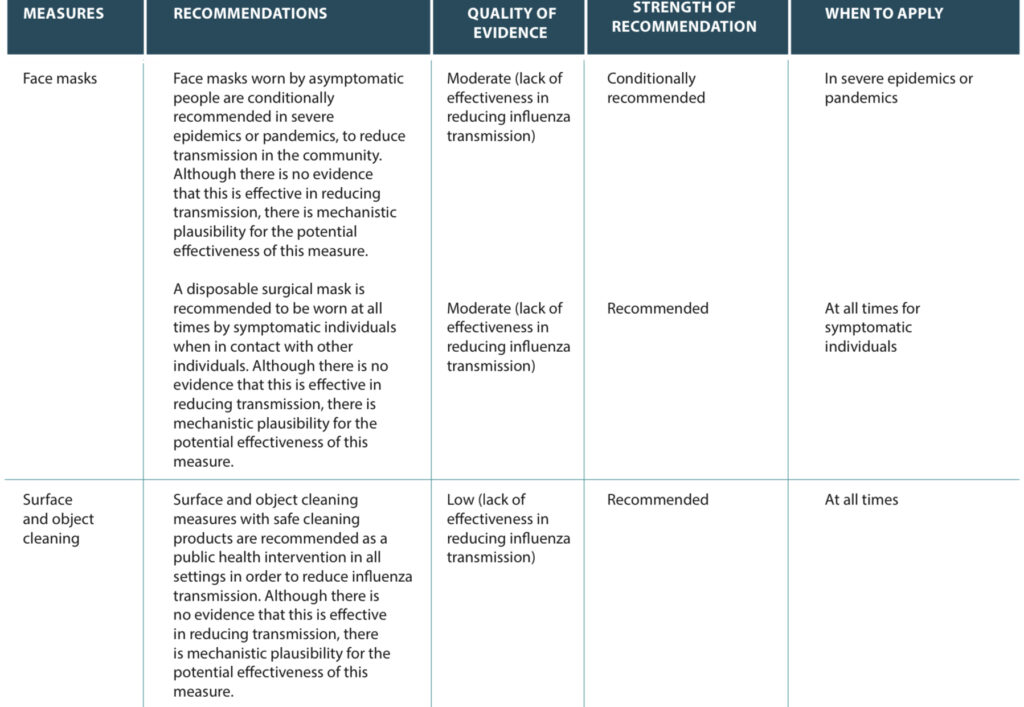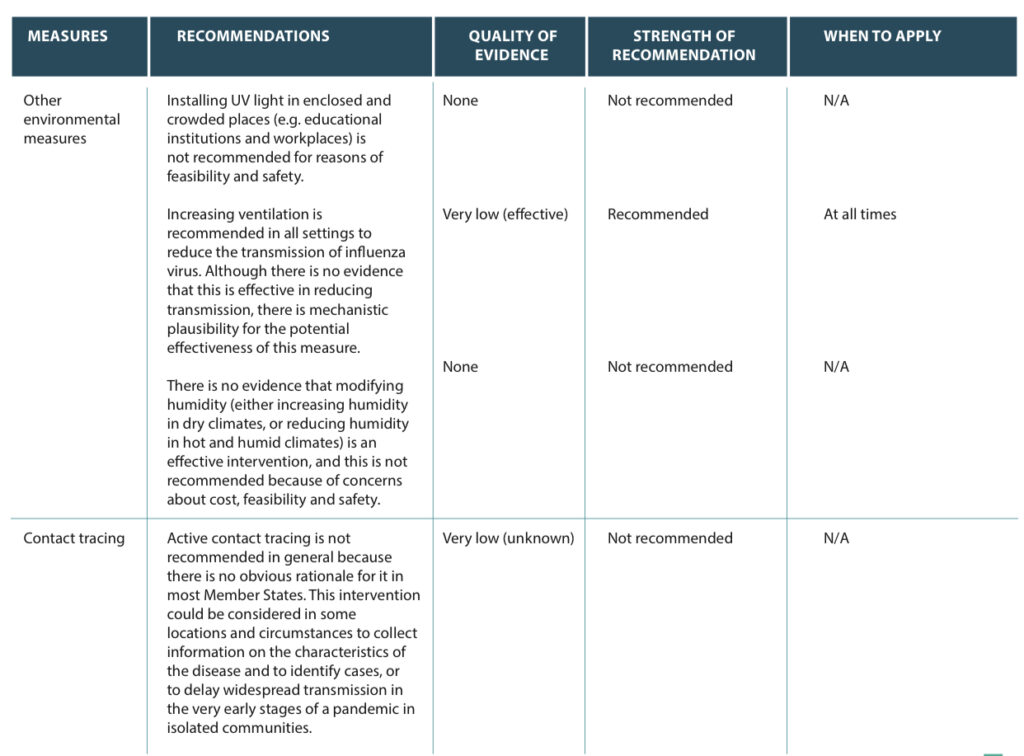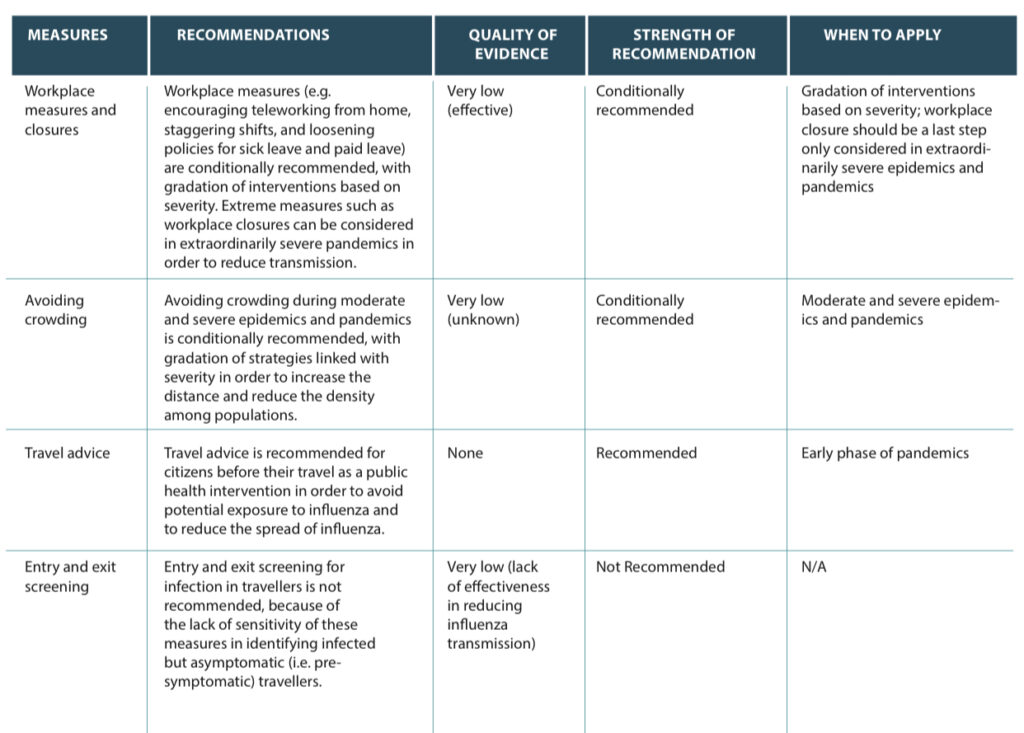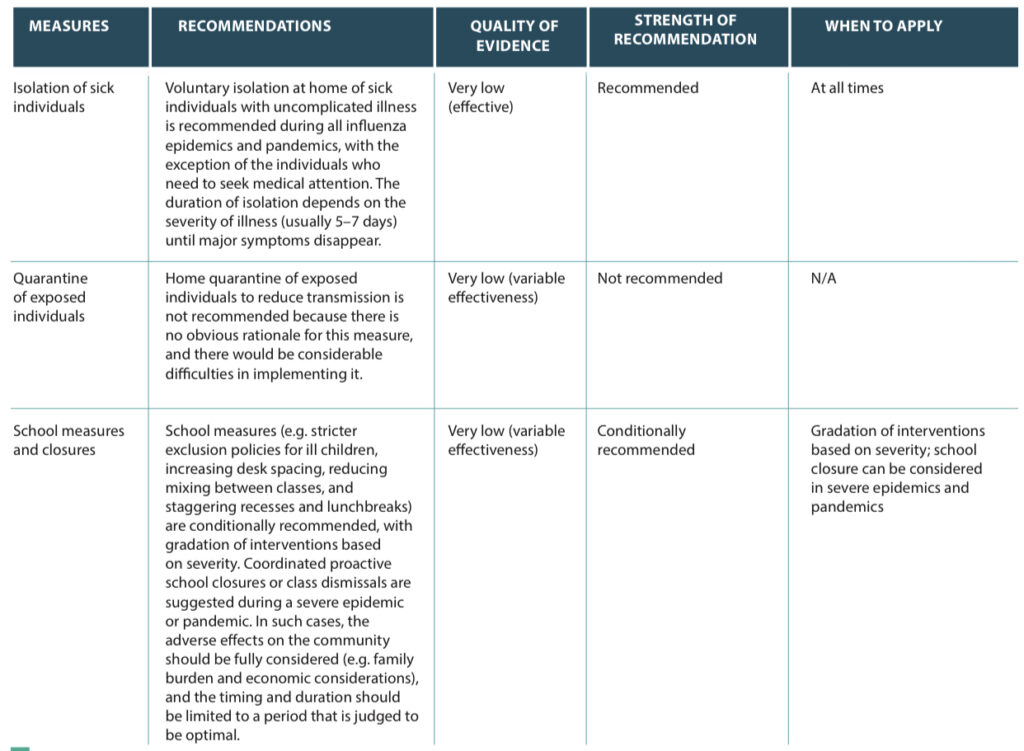 Editor's Note: The 2019 report attached below was developed from the best practices implemented during much deadlier pandemics in the past. We see here clearly that the top interventions utilized by countries around the would have limited efficacy based on previous scientific studies. Take for example the use of lockdowns. According to this document, border closures should not be utilized as there are no scientific data proving its effectiveness. Moreover, restrictions on internal travel is conditionally recommended, particularly at the early phase of severe epidemic/pandemic. Today, most countries still have travel restrictions, despite widespread community transmission. And if we look at the data for COVID-19, we can hardly call it a pandemic [there are experts saying that there is no real pandemic, see World Doctors' Alliance: Another group of internationally-renowned medical experts call for end of all coronavirus restrictions, The truth about COVID-19: What data and science tells us, 500 German doctors and scientists form organization to investigate global coronavirus response]. What happened in the last year then? Why are lockdowns being re-imposed and coronavirus restrictions not being lifted? If you read the entire document you will see that even the coronavirus policies regarding masking, entry/exist screening, contact tracing, and testing, have no real scientific bases. How did pandemic response become so panic-driven and disorganized?
It is clear from this document that even the science and the leadership within WHO is conflicted. That is most likely the result of the kinds of influence we have documented here in the website including those coming from WHO whistleblowers [see WHO insider blows whistle on Gates and GAVI global health dictatorship and WHO Whistleblower: WHO withheld Italy's "lessons learned" report].
Read Online
Click the button below if you wish to read the article on the website where it was originally published.
Read Offline
Click the button below if you wish to read the article offline.