Health Expert Warns There Maybe a New COVID Surge After May 9 Election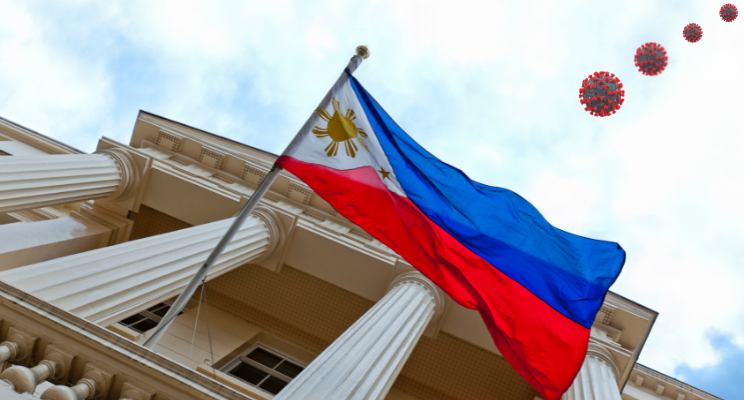 In an April 1, 2022 article published in Inquirer, Christia Marie Ramos, a government health adviser, said the Philippines may face a surge in COVID-19 cases after the May 9 polls or in the next few months.
According to the article, Dr. Rontgene Solante, chief of the Adult Infectious Diseases and Tropical Medicine Unit at the government-run San Lazaro Hospital in Manila, said during Friday's Laging Handa briefing. "We may see a surge of cases, especially after the elections." Also, citing multiple factors, including the holding of super-spreader events coupled with the "waning immunity" among the population of people who have yet to get their booster shot… "They may infect one another; there could be reinfection for those who have been vaccinated but have yet to get their booster."
Moreover, Solante said that the eased restriction on movement among the populace, with some already dropping the use of face masks, may also increase the country's COVID numbers.
Editor's Note: This article is another scare propaganda. These health authorities do not want people to live normally; the former always use fear appeal to put us prisoners so that it would be easier to control us.
Is the virus on vacation these days that there's no transmission despite the cheek-to-cheek political rallies? Why then implement social distancing in schools and tests teachers with lesser exposure? Is this mere hypocrisy? Or there must be really something illogical about all these policies? [See Complicity Between CDC, Teachers' Union on COVID School Reopening Guidance Now Exposed.]
Also, Solante tacitly admitted that covid jabs do not work and that there could be another surge and reinfection among the vaccinated. He also sounded like "detailing" about booster shots, sounding like a medical representative. [See COVID Vaccines Efficacy Wanes Thus Public is Encouraged to Get Booster Shots; Philippine Infectious Disease Expert Says Second Booster Shot Only Recommended for Senior citizens, Immunocompromised, For Now; What can I do if my LGU comes knocking on my door to give me a booster shot?; Is it Safe to Take COVID Booster Shots Annually?]
Furthermore, masks have little to no effect on virus transmission and prevention, and we know "experts" know it. It could have occurred in previous political rallies if there had been a surge. However, this expert tells us that a wave might happen after the election or a few months from now. Does this coincide with the rainy season? [See Is it time for the Philippines to lift its mask mandate?; How Likely Will a More Virulent COVID Variant Develop?]
In addition, the RT-PCR test is still the gold standard to know covid, although it cannot determine the flu from covid. [See FDA documents show no reference virus for RT-PCR tests, virus strain found in tests may not be the causative agent for COVID; New study proves that RT-PCR positivity should not be used as a measure of infectiousness; CDC revokes EUA for RT-PCR test kits.]The numbers steer policies, and we don't know where these testing laboratories are and if their reports are accurate? Who audits these centers, and how do they go with their business? That will be a whole new editorial. [See How COVID Testing Strategy Will Extend Pandemic Scare.]
Currently, the government wants us to believe that the virus is suppressed because of high vaccination uptake; hospitals are not inundated, but after the election on May 9, expect an upsurge of infection and reinfection among the vaccinated individuals because they have not taken their boosters yet. We don't know what to call this if this is not programming. [See Why can't the Philippine government give up its unscientific, illogical, and useless COVID policies?; Why is the Philippine Government so Determined with its Vaccination Drive When COVID Jabs are No Longer Effective in Preventing COVID?; Are Filipinos Being Subjected to Mass Behavioral Experiments?]
Read Original Article
Read Online
Click the button below if you wish to read the article on the website where it was originally published.
Read Offline
Click the button below if you wish to read the article offline.