CDC revokes EUA for RT-PCR test kits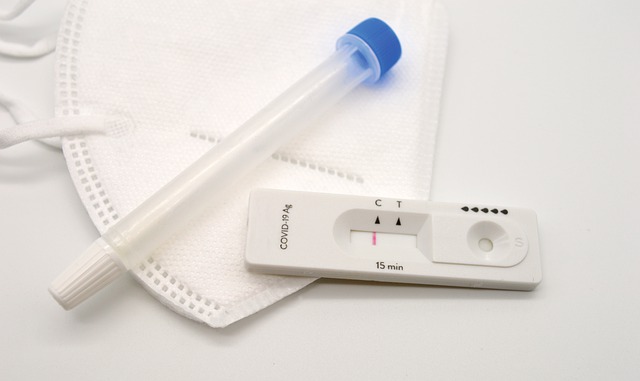 This July 21, 2021 memo from the US Centers for Disease Control and Prevention is an advanced notice to laboratories and testing sites still using the RT-PCR for detecting COVID.
According to the memo, "After December 31, 2021, CDC will withdraw the request to the US Food and Drug Administration (FDA) for Emergency Use Authorization (EUA) of the CDC 2019-Novel Coronavirus (2019-nCov) Real-Time RT-PCR Diagnostic Panel, the assay first introduced in February 2020 for detection of SARS-CoV-2 only." The CDC goes on to recommend that laboratories "consider adoption of a multiplexed method that can facilitate detection and differentiation of SARS-CoV-2 and influenza viruses".
In place of the RT-PCR, the FDA recommends the use of molecular and antigen tests, serology/antibody, and other adaptive immune response tests, and other tests for the management of COVID-19.
Editor's Note: After more than a year and hundreds (if not thousands) of experts saying that RT-PCR is flawed, the CDC is finally recalling its use. We still do not know why the CDC has had a change of heart, but we can get a hint from the recall statement where it encouraged laboratories to use a testing method that can differentiate between SARS-CoV-2 and influenza viruses. From this statement, we can infer that the current RT-PCR test kits are unable to do that, a fact that many scientists have been saying from the very beginning [see RT-PCR tests are scientifically meaningless, BBC: Coronavirus tests could be picking up dead virus, New York Times: More experts questioning RT-PCR testing. Also read Faulty COVID-19 tests: Why prisoners love their jailers and never-ending lockdowns].
We can consider this as a victory because the RT-PCR has been instrumental in creating a semblance of a pandemic. We hope that some common sense has finally entered the minds of these "public health experts", but we are still wary, especially since the FDA has utilized vague language in its memo.
If the RT-PCR was proven to be ineffective (hence warranting its recall), why is the government waiting until December 2021? We think that if the test is proving to be ineffective now, then governments should not base any of its policies on it.
Also, if RT-PCR tests do not work, why does the FDA allow the use of antigen tests? Today, we just learned that Bill Gates and George Soros have just purchased a new company that makes rapid COVID-19 tests.[1]https://www.westernjournal.com/george-soros-bill-gates-just-teamed-buy-covid-company/. Could this be another way for these billionaires to make more money for themselves? Will molecular testing pave the way for unlimited lockdowns as new variants are now more easily "monitored"?
Read Original Article
Read Online
Click the button below if you wish to read the article on the website where it was originally published.
Read Offline
Click the button below if you wish to read the article offline.