New study shows one in three who are forced to quarantine were never contagious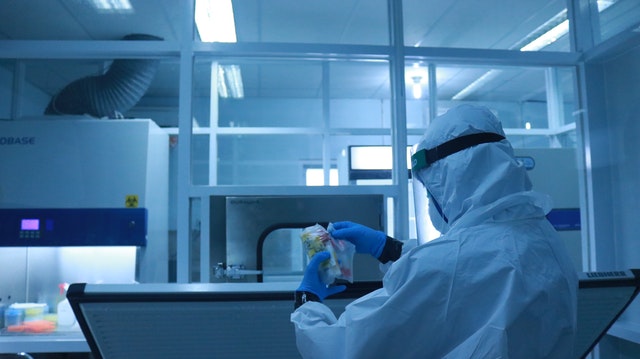 New research conducted by researchers from the University of Oxford found that up to a third of people who tested positive for COVID through the RT-PCR were not contagious and did not need to self-isolate. The report on this was written by Sarah Knapton and was published by The Telegraph last February 4, 2022.
The researchers at the University of Oxford compiled Freedom of Information requests made the public show that the UK's National Health Service was using a wide range of cycle thresholds (CT), with little regulation from the government. Some were as low as 25, others as high as 45.
According to the research, 23 to 37% of those who were told that they tested positive had a CT above 30. For one in 20, the CT was higher than 40.
Editor's Note: We have to say this again: we knew early on that the indiscriminate use of testing was going to cause problems for countries. Countries knew that they had to use testing in the right setting and that there was no scientific basis for asymptomatic testing. Why didn't they issue regulations to ensure that the results of the RT-PCR tests were credible? [Also read W.H.O no evidence to support widespread asymptomatic testing, Sweden: PCR cannot be used for diagnosis, Austrian court: PCR test not suitable for diagnosis, WHO lowers cycle thresholds for PCR tests, WHO finally admits the problem of PCR tests].
Now that there is overwhelming evidence against the use of RT-PCR as a measure of infectiousness and a tool to control the spread of the virus, will governments make the necessary changes in their pandemic policies? Will they scrap asymptomatic testing and implement instead targeted testing? [Also read Why PCR testing should not be used for public policy making, New study proves that RT-PCR positivity should not be used as a measure of infectiousness, Manitoba Government Chief Microbiologist: 56% of positive "cases" are not infectious, but products of misleading RT-PCR tests, CDC changes guidelines for testing: No more test for asymptomatics].
We need to ask these questions because until now, unvaccinated employees in the Philippines continue to take weekly or bi-monthly tests to prove that they do not have COVID [this despite the fact that the vaccinated can get infected and can transmit the virus, see Vaccinated are the Superspreaders, Study shows vaccinated people play role in creating more dangerous COVID variants, DOH Admitted: Fully-Vaccinated People Can Still Get COVID-19, CDC Head declares COVID 'vaccines' don't prevent infections or transmissions].
Until now, some unvaccinated travelers are still being forced to take the test in order to enter tourist destinations. What is the basis of these "punishments" for the unvaccinated?
Read Original Article
Read Online
Click the button below if you wish to read the article on the website where it was originally published.
Read Offline
Click the button below if you wish to read the article offline.