Millenials experienced 84% increase in excess mortality during Omicron wave in US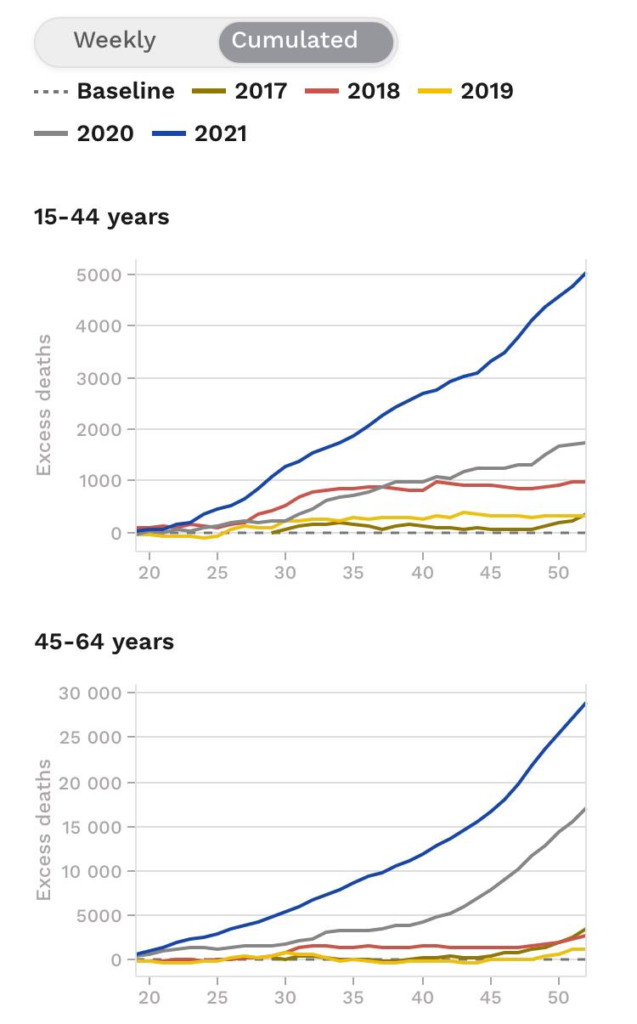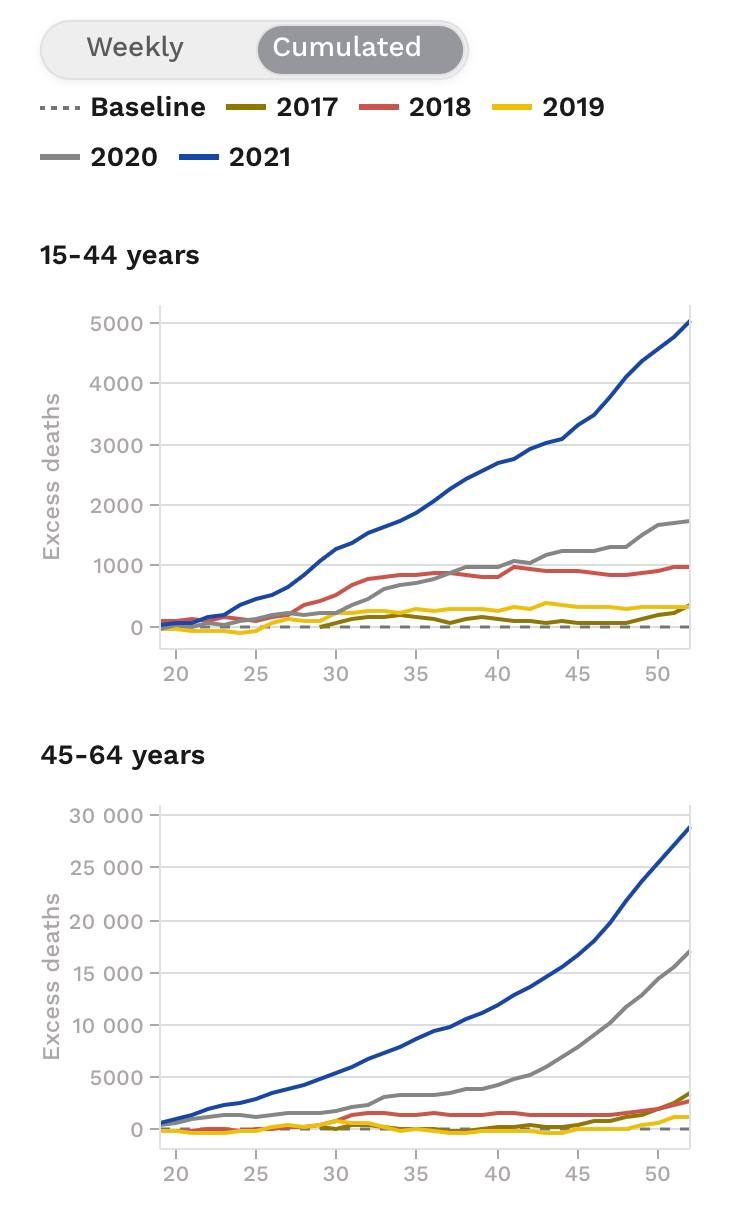 In this March 15, 2022 article published in Substack, Steve Kirsch looks at the data to assess the truth in the recent statements made by Edward Dowd [Dowd has been featured in the article Ex-Blackrock Executive Warns: Pfizer, FDA Committed Fraud, Invalidates All Indemnity Contracts Signed].
According to Dowd, "the Millenial age group, 25 to 44 experienced an 84% increase in excess mortality into the fall. It's the worst-ever excess mortality, I think, in history".
First, Kirsch searched for the data referred to by Dowd. Next, he finds the plausibility that the COVID vaccines are the cause of this record-breaking excess mortality among people.
Lastly, Kirsch goes through Dowd's analysis in order to establish that there is no other explanation for these excess deaths except for the rollout of COVID vaccine among young people.
Editor's Note: We encourage everyone to read Kirsch's analysis to be able to understand the shocking implications of Dowd's analysis. We also recommend that you check out the sources he cited in his article to fact-check his work.
Does this same trend happen in other countries? In the case of the Philippines, we know that there is a massive increase in excess deaths in 2021 [see 2021 Excess Deaths in the Philippines Shows Pandemic, but it is Not COVID].
Were these deaths from the Millenial group? We will know in a few months, once the Philippines Statistics Agency (PSA) releases the full data on death categorized by age.
Read Original Article
Read Online
Click the button below if you wish to read the article on the website where it was originally published.
Read Offline
Click the button below if you wish to read the article offline.