Supreme Court Judge Strikes Down Vaccine Mandate for ALL New York City Employees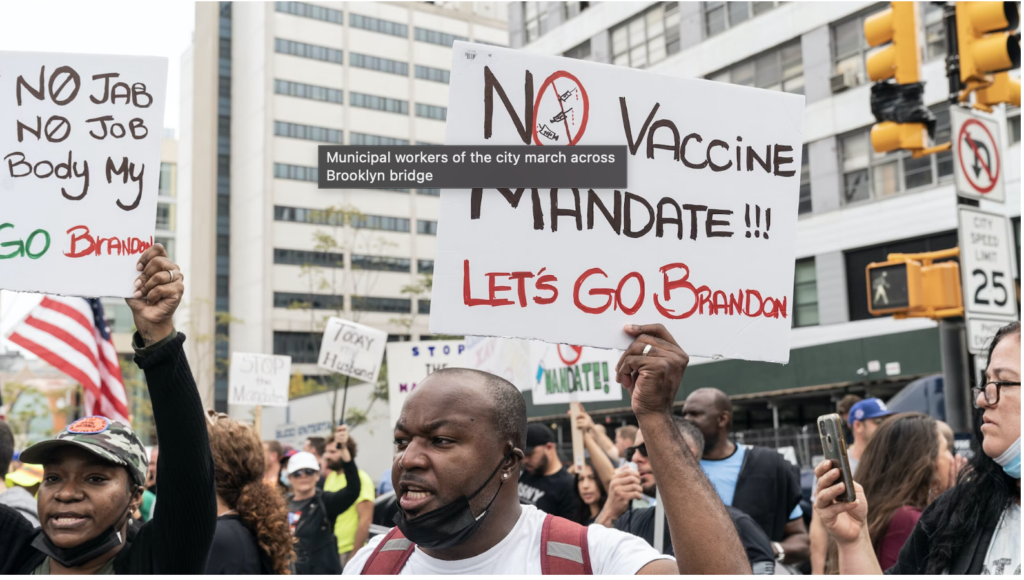 A New York Supreme Court judge has ruled that the vaccine mandate issued by New York City (NYC) Mayor Eric Adams was "arbitrary, capricious, and unconstitutional".
According to the court ruling, "being vaccinated does not prevent an individual from contracting or transmitting COVID-19…The vaccine mandate for City employees was not just about safety and public health; it was about compliance."
The vaccine mandate enabled Adams to fire roughly 2,000 municipal workers, including police officers and firefighters, who refused to comply with the mandate. The court has ordered that all employees terminated for their vaccination status would be reinstated and that they will receive back pay.
Editor's Note: Clearly, the vaccine agenda is failing and the human right to bodily autonomy is prevailing. While we celebrate this victory, we hope that people do not forget the institutions that spewed hate and promoted discrimination against the unvaccinated [see 'Let them die': Canada's largest newspaper promotes hostility toward the unvaccinated, Germany is Excluding the Unvaccinated from Democracy, WHO Makes Outright Lie, Says Omicron Dangerous for Unvaccinated but Data Says Otherwise, Austria Has Fallen to Tyranny, Orders Lockdown for Unvaccinated, No freedom in Australia: Unvaccinated cannot participate in society, Mainstream Media Creates Unethical Narrative Urging Doctors to Withhold Treatment for Unvaccinated, Colorado Hospital Removes Patient from Kidney Transplant List for Being Unvaccinated, Archbishop Excludes Unvaccinated from Catholic Mass and Religious Gatherings, France suspends 3,000 unvaccinated health workers, French stores deny food and water to unvaccinated. Also, read It's time to punish Britain's five million vaccine refuseniks].
The truth has come out now because there are people who fought for it despite the challenges they faced. We hope that this serves as both an inspiration and a word of caution: we cannot stop fighting for the truth, especially when it is difficult to do so.
Governments and their collaborators are now instituting policies to stop honest individuals from speaking out. Are we going to let them? [See Lawmaker Seeks to Criminalize Creation, Spread of Fake News, Paypal Launches Attack on Free Speech, Google Launches Campaign To Stop "Misinformation" About Ukraine, WEF Proposes Global Plan To Police Online Content Using Artificial Intelligence].
Read Original Article
Read Online
Click the button below if you wish to read the article on the website where it was originally published.
Read Offline
Click the button below if you wish to read the article on the website where it was originally published.