Colorado Hospital Removes Patient from Kidney Transplant List for Being Unvaccinated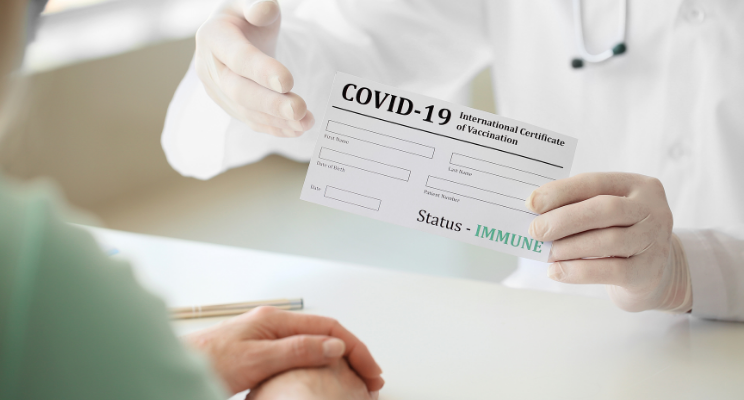 In this October 5, 2021 article for Colorado's Fox 31, Evan Kruegel reports on the decision of the University of Colorado Hospital (UCHealth) to move a patient on the kidney transplant list to inactive status after failing to receive the COVID vaccine.
The patient, Leilani Lutali relates the contents of the letter she received from the UCHealth: "The transplant team at University of Colorado Hospital has determined that it is necessary to place you inactive on the waiting list. You will be inactivated on the list for non-compliance by not receiving the COVID vaccine. You will have 30 days to begin the vaccination series. If your decision is to refuse COVID vaccination you will be removed from the kidney transplant list. You will continue to accrue waiting time, but you will not receive a kidney offer while listed inactive. Once you complete the COVID vaccination series you will be reactivated on the kidney transplant list pending any other changes in your health condition."
Lutali's potential donor, Jaimee Fougner is also unvaccinated and was also issued a similar notice. Fougner said, "When I explained that no, I wouldn't be able to take the COVID shot, then the comment was, well your journey ends here, because we require all of our donors and recipients to have the COVID-19 vaccine".
Editor's Note: We add this article to this list to show the grave coercion that kidney transplant patients experience in order to receive the life-saving treatment they need. It is by no means the only incident [see Hospital Requires COVID Jabs for Patients Who Will Undergo Organ Transplant. Also, read this article from Epoch Times].
Did hospitals forget that all COVID vaccines are still experimental, and hence, should never be mandated? [see xx] Do they not know that COVID vaccines fail for organ transplant recipients?[1]https://www.hopkinsmedicine.org/news/newsroom/news-releases/organ-transplant-recipients-remain-vulnerable-to-covid-19-even-after-second-vaccine-dose Are they not aware that these "vaccines" have severe side effects that could complicate the conditions of their already immunocompromised patients? [Read FDA adds heart inflammation warning to Pfizer, Moderna experimental vaccines; EMA finds vaccine link to heart inflammation; AAPS: Blood clots happen with all COVID vaccines; Peer-reviewed research shows mRNA vaccines can cause neurodegenerative diseases; Experimental mRNA vaccines could cause long term chronic illnesses.]
What is the point of coercing patient to take the COVID vaccine as a precaution against COVID death, when their very lives are already at stake because the hospital has withheld life-saving treatment? Which would lead to guaranteed death: COVID infection or waiting for a kidney transplant? [see CDC updates planning scenarios, shows IFR lower than flu; WHO says 10% of the world infected with SARS-CoV-2, puts IFR at 0.14%].
We urge you to read this article from Massachusetts General Hospital. It says here that COVID-19 affects kidneys in three ways: the spikes in the virus binds to human cells, including kidneys, blood clotting, and extreme inflammation. Aren't these the same issues in vaccination? [See FDA adds heart inflammation warning to Pfizer, Moderna experimental vaccines, EMA finds vaccine link to heart inflammation, AAPS: Blood clots happen with all COVID vaccines, EMA confirms: AstraZeneca vaccine linked to rare blood clots, Long-term dangers of experimental mRNA shots, Expert evaluation on adverse effects of the Pfizer-COVID-19 vaccination, Salk Institute: The spike protein damages cells and causes vascular disease even without a virus, Scientists Sound Alarm: Vaccines Will Kill Millions].
How then can hospitals say that vaccination will save the lives of kidney transplant patients, when we know for a fact that the vaccinated are more prone to COVID compared to the unvaccinated? [see Vaccinated people can still get infected with COVID-19, CDC: 5,800 fully vaccinated Americans have contracted COVID-19, 74 dead; FDA knew there would be many COVID cases among the fully vaccinated].
Read Original Article
About The Author