Archbishop Excludes Unvaccinated from Catholic Mass and Religious Gatherings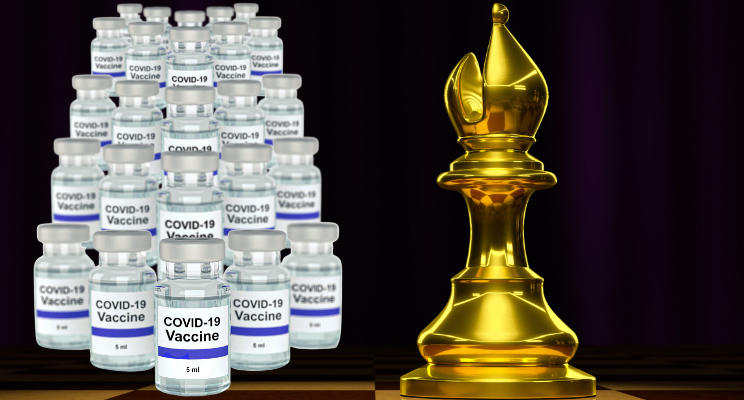 In a September 20, 2021 article published in LifeSite News, Kennedy Hall and Dorothy Cummings McLean reported that a Canadian Archbishop barred unvaccinated Catholic churchgoers from attending mass.
According to the report, Archbishop Valery Vienneau of Moncton, New Brunswick, has ordered anyone over 12 years old to not attend religious gatherings in his archdiocese if they do not take the covid jabs. Religious assemblies mean baptismal to the funeral, including social meetings, conferences, and workshops in the Moncton archdiocese.
The catalyst for exclusion of the "unvaccinated" Catholics from Mass came from the provincial government. The bishop in his letter mentioned that New Brunswick's Minister of Health, Dorothy Shephard, had "met with religious leaders in the province following the announcement of new measures regarding the pandemic" and that, although there is no mandate for proof of vaccination at religious gatherings, Shephard "wishes to have gatherings of fully vaccinated people to keep people safe and to act as an incentive for the unvaccinated."
Editor's Note: The article indicates that the governments and churches have colluded in this crisis to compel unvaccinated individuals to undergo experimental injections. Do these institutions know that they are conspiring to obliterate humanity?
This archbishop is not the first to do this. The pope had irresponsibly declared that taking the jab was an act of love. [See Pope Francis releases new ad, calls receiving toxic COVID bioweapon "an act of love"] And another bishop had parroted the same sacrilege. [Read Bishop to Catholics: Vaccines "Morally Acceptable." Not Aware Vaccines are Bioweapons]
With all the injuries and fatalities reported worldwide, submitting to this bioweapon is a modern-day sacrifice and an antithesis of the act of love. Who in his right mind will push you into the cliff and tell the witnesses you committed suicide? And yes, taking this covid jab is tantamount to self-destruction. These covid injections are damaging in every way. [See Covid Vaccines are Bioweapons for Mass Genocide; COVID vaccines are bioweapons. Here are the many ways they can injure you.; Top scientist: COVID vaccine impact of menstrual cycles need to be investigated; What happens to your body after injection with a gene-based COVID vaccine?; 82% of pregnant women vaccinated during first and second trimesters suffered a spontaneous abortion; Dr. Charles Hoffe: mRNA vaccines will kill most people through heart failure, 62% already have microscopic blood clots; AAPS: Blood clots happen with all COVID vaccines; Experimental mRNA vaccines could cause long term chronic illnesses; Long-term dangers of experimental mRNA shots; Peer-reviewed research shows mRNA vaccines can cause neurodegenerative diseases; Guillian-Barre Syndrome after COVID vaccination more common than previously reported]
Read Original Article