Evidence Shows: Taking Booster Shot is Insanity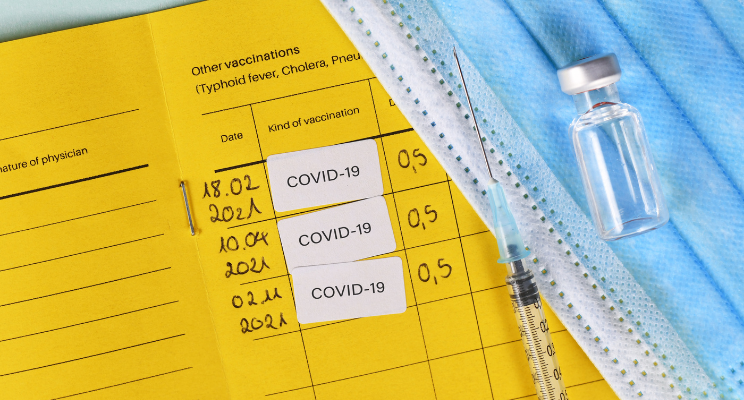 In the December 2, 2021 article published in The Expose, Rhoda Wilson had analyzed various reports and came out with the conclusion that governments claimed the solution to Covid is more Covid injections as people are being encouraged to get a "booster."
According to Wilson, covid jabs' efficacy wanes after a few months, with six months the most, thus the need for boosters. Booster shots of the same injections some people have had two or three. If those first two shots are not protecting people from getting COVID and transmitting the disease, how could the third and fourth shots be? Isn't it insanity?
Wilson added that it will be a difficult task to convince people to take their third or fourth injection while attempting to persuade others to get their first.
Editor's Note: When being fully vaccinated does not protect you from getting infected and transmitting the virus, why does the government think that repeated shots of the same ineffective vaccine will finally work? Isn't this exactly how Albert Einstein defined what insanity is?
Israel was once the model country for vaccination, and it is also one of the first countries to employ booster shots. If we want to get a glimpse of the future of vaccination, we can see it in Israel. Are the booster shots successful?
Israel is now on its fourth shot, and their health authorities have already declared that Israeli citizens should get the booster shot every six months to participate in society [see Israel, once the model for beating COVID, now has one of the highest infections in the world; Data from Israel: 'Alarming and Shocking'; Israel vaccine czar warns citizens they need to prepare for fourth injections, says, "This is our life from now on"COVID]. Indeed, booster shots are successful, but not for the reasons our governments tell us. They are successful in ensuring there is a substantial market for them. In terms of delivering their promise, booster shots, and vaccines in general, have failed miserably.
Looking at the Philippine setting, the Department of Health (DOH) is now scurrying to push booster shots, allegedly due to DOH public data showing the efficacy of the injection. They report low transmission cases; therefore, the government says, their jabs are effective. But then again, we must ask: If the jabs were indeed effective (in this case defined as being able to control COVID cases), why the need for booster shots, then? What is the purpose of boosters? To protect the already protected?
On the other hand, if the "vaccines" are ineffective, we must ask the same question: why is there a need for boosters if the first two vaccines do not work as they were promised to us?
Truly, any health professional who can rationalize the need for these booster shots have gone insane.
Read Original Article
Read Online
Click the button below if you wish to read the article on the website where it was originally published.
Read Offline
Click the button below if you wish to read the article offline.