DOH Warns Against Repeated Doses for Lack of Long-Term Effects Data but Calls Jabs Safe and Effective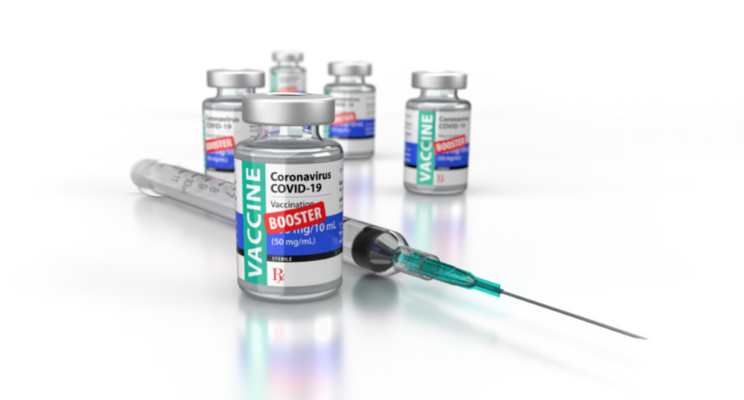 In a March 29, 2022, article published in GMA News Online, Giselle Ombay reported that the Department of Health (DOH) on March 29 warned the public against taking four or more doses of the COVID-19 vaccine.
According to the report, Health Undersecretary Maria Rosario Vergeire stressed that while COVID-19 jabs are proven safe and effective, people still need to be wary of receiving doses more than what was approved by experts.
In addition, Vergeire said in an ANC interview that they had received reports that several individuals have taken four, five, and even six doses of the anti-COVID vaccine. "What I can say is it would be dangerous. We have to understand that these vaccines are only in their Phase 3 trials, so although it has been approved already, it has been studied that it is safe and effective, but we need to monitor for long-term effects of these vaccines."
Also, Vergeire then explained that the Health Department would also closely monitor the entire population for two to five years after the inoculation.
Editor's Note: How adept are these experts with the efficacy and safety of these experimental jabs? Straight from the horse's mouth, they know little about these jabs, and the long-term effects are still unknown. Then why the relentless declaration that these are safe and effective?
Vergeire is mumbling word-salad and trying to program gullible minds that it's dangerous to take repeated doses if not recommended yet; however, they are safe and effective once their touted experts endorse them. What's the essence of administering these exact formulations, from a long-gone strain to today's variant? [See Evidence Shows: Taking Booster Shot is Insanity; WHO: Boosters Using Original COVID Vaccines not Appropriate or Sustainable; UK Vaccine Taskforce Chair: Booster Strategy Makes Little Sense].
Fundamentally, vaccines and boosters should strengthen the immune system, but evidence shows this is not the case. Repeated shots subsequently can lead to immune fatigue and compromise the ability of the immune system capability to combat viruses [see EMA Warns Against Frequent Booster Shots; Do European Union Drug Regulators Finally See Booster Shots as Unnecessary?; COVID Boosters May Compromise Immune System Ability to Fight Virus; Endless boosters can lead to increased autoimmune disease].
The Philippines "experts" are investigating the fourth dose or the second booster shot, but since the US FDA has already approved it, are we expecting these experts' voices to tell us it is now safe and effective to take the fourth shot? [See DOH Vaccine Experts to Scrutinize Advantage of Fourth COVID Shot; https://www.fda.gov/news-events/press-announcements/coronavirus-covid-19-update-fda-authorizes-second-booster-dose-two-covid-19-vaccines-older-and.]
The Philippines had not devised its own covid policies except that they tailgate other countries. Do we suppose a different stance for booster shots? [See Salvana: Do Not Get a Second Booster, Efficacy, and Safety Not Yet Certain; DOH to Seek Amended EUA for Fourth Covid-19 Vax Dose; Philippine Infectious Disease Expert Says Second Booster Shot Only Recommended for Senior citizens, Immunocompromised, For Now].
However, may we remind everyone that when a third dose was deliberated, it was formerly recommended for immunocompromised and co-morbidities, but who gets it now? Who is being mandated to take it, or should we say, who is being coaxed to receive it? Although we cannot deny that there are "healthy vaccinated" individuals who naively scurry to take the booster shots. [See Top FDA virologists, WHO scientists: No credible evidence for COVID booster shots; FDA advisory committee votes against booster shots, vaccine risks outweigh benefits especially for children; Fully vaccinated and boosted: Should you take the 4th vaccine dose if you are immunocompromised?].
Suppose the first series of covid jabs didn't prevent the infection and transmission; what guarantees that the third dose of the same formulation would be? Why are you still opting for the fourth if you already got the third dose? [See UK Data Shows New Phase: Pandemic of the Boosted; PfizerGate Scandal: The Worldwide Cover-up of Data to Hide Covid-19 Vaccines Cause VAIDS .] Are you still buying the idea these orchestrators are telling you? If previous doses have "protected" you from the covid disease, have you thought of the side effects your body will encounter with this intervention? Are you willing to sacrifice your immune system for these experimental gene therapies? [See Bayer Pharmaceuticals President Admits mRNA "Vaccines" are Cell and Gene Therapy; Study finds Pfizer jab goes into liver cells and is converted into DNA, confirms mRNA jab is gene therapy; UK Government Data: Vaccinated are Seeing their Immune Response Plummet by About 5% Each Week; Covid-Injection Lowers Natural Immunity by five- to six-fold; Why Do Variants Keep on Emerging Despite Vaccination and Stringent Lockdowns?; What is causing the explosion of COVID cases which is now leading to panic, and tyrannical, illegal mandates in the Philippines? Also, read Pro-vaccine immunologist: "I would probably prefer to have natural immunity"; Geert Vanden Boosche: Natural immunity, not vaccines, will create herd immunity; Pre-print study from Japan shows Delta will acquire complete resistance to current COVID vaccines].
Read Original Article
Read Online
Click the button below if you wish to read the article on the website where it was originally published.
Read Offline
Click the button below if you wish to read the article offline.