DOH to Seek Amended EUA for Fourth Covid-19 Vax Dose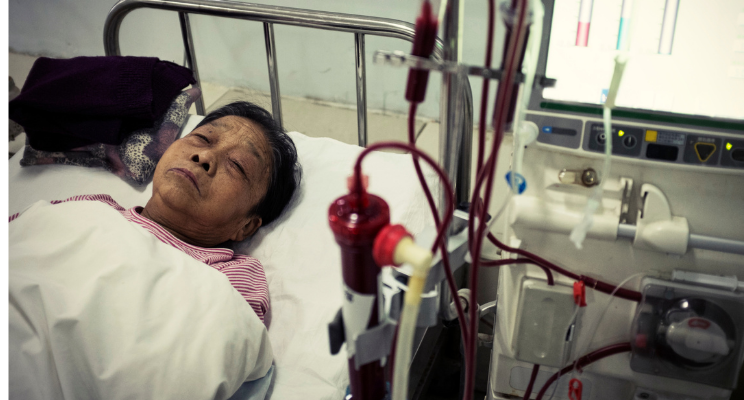 In a March 16, 2022 article published in Philippine News Agency, Ma. Teresa Montemayor reported that The Department of Health (DOH) would apply for an amended emergency use authorization (EUA) for the administration of the fourth dose of coronavirus disease 2019 (Covid-19) vaccine.
According to the article, Health Undersecretary Maria Rosario Vergeire said in a Palace briefing on Wednesday, March 16, "We know that the Vaccine Expert Panel (VEP) made recommendations about the fourth dose or second booster for a selected population."
Vergeire noted the priority groups that experts consider for the fourth dose include the senior citizens and the immunocompromised. Also, VEP member Dr. Rontgene Solante said on March 7, a fourth dose or second booster may not be needed for the younger population or immunocompetent [see Philippine Infectious Disease Expert Says Second Booster Shot Only Recommended for Senior citizens, Immunocompromised, For Now].
Editor's Note: The question here is, why do we need to vaccinate vulnerable groups like senior citizens and immunocompromised when data from other countries suggest covid jabs failed to protect this susceptible segment of society [see Norway Study Finds ZERO Vaccine Effectiveness Against Death for Covid Hospital Patients; Study shows COVID vaccines unable to protect vulnerable groups; Study: Risk of death following vaccination higher than COVID-19 among the most vulnerable groups].
Are these fourth shots reformulated as boosters shots or the antiquated shots of 2020? World Health Organization had told the public, it's inappropriate and not sustainable [see WHO: Boosters Using Original COVID Vaccines not Appropriate or Sustainable].
Moreover, US Centers for Disease Control and Prevention Director Rochelle Walensky admitted that CDC and other "health experts" were overly enthusiastic about ending the pandemic with warp-speed development of the covid jab they failed to test waning efficacy thoroughly and the effectivity with forthcoming variants [see US CDC Director Admits: Too Little Caution and Too Much Optimism For COVID Jab 95% Efficacy].
Also, may we ask, does the Philippine government investigate adverse events following vaccination? Or DOH and touted experts are so focused on inoculating eligible citizens, getting them boosted, and seeing the cases drop? How about the vaccine-injured and fatality? How do health authorities deal with that? Or simply, comorbidities, vaccine-induced auto-immune disorders, and other adverse drug reactions are swept under the rug? [See WHO's VigiAccess Shows More than Two Million Adverse Events Following COVID Vaccination; Psychiatric Disorder Following Pfizer COVID Jab, Not a Rare Case, VigiAccess Has Recorded Thousands of Cases.]
Before they push for the amended EUA for the fourth dose, have they checked the 2021 excess deaths? Have they investigated the inundated hospitals with non-covid confinement? How about the uptick in heart-related disorders? Are they all sheer stress because of the pandemic? [See 2021 Excess Deaths in the Philippines Shows Pandemic, but it is Not COVID; Philippine Hospitals Inundated With Non-COVID Patients: Could These be the Adverse Effects of COVID Jabs?; Is it True that the Majority of Hospitals are Occupied by the Vaccine-Free with COVID-19?; The Philippines Sees Uptick on Heart Disease Incidences During Pandemic Says Expert.]
Does the Philippines have its version of the Pfizergate scandal? [See PfizerGate Scandal: The Worldwide Cover-up of Data to Hide Covid-19 Vaccines Cause VAIDS .]
For further reading: Fully vaccinated and boosted: Should you take the 4th vaccine dose if you are immunocompromised?; Why is the Philippine Government so Determined with its Vaccination Drive When COVID Jabs are No Longer Effective in Preventing COVID?
Read Original Article
Read Online
Click the button below if you wish to read the article on the website where it was originally published.
Read Offline
Click the button below if you wish to read the article offline.