Do European Union Drug Regulators Finally See Booster Shots as Unnecessary?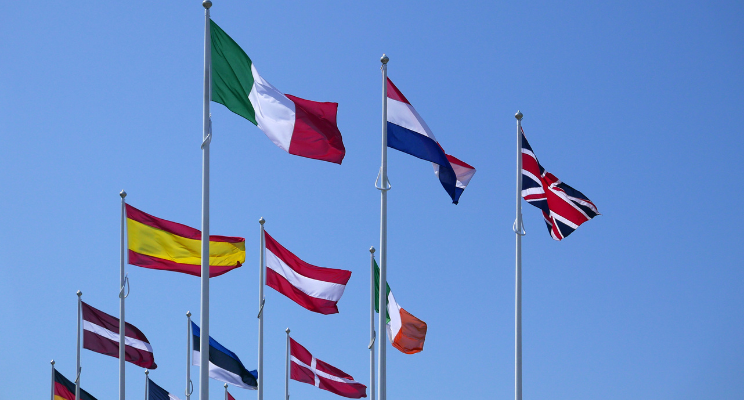 In this January 12, 2022 article written by Dr. Paul Alexander, he analyzed two differing statements of the European Union on two occasions, both published online.
In the first article[1]https://www.reuters.com/world/europe/eu-drugs-regulator-says-data-supports-vaccine-boosters-after-three-months-2021-12-09/ published on December 9, The European Union's drugs regulator said it could make sense to administer COVID-19 vaccine boosters as early as three months after the initial two-shot regimen amid "extremely worrying" infection numbers in the region.
"While the current recommendation is to administer boosters preferably after six months, the data currently available support safe and effective administration of a booster as early as three months from completion," the European Medicines Agency's (EMA) Head of Vaccines Strategy, Marco Cavaleri, told a media briefing.
Meanwhile, a January 11 article stated[2]https://www.bnnbloomberg.ca/repeat-booster-shots-spur-european-warning-on-immune-system-risks-1.1706083, "European Union regulators warned that frequent Covid-19 booster shots could adversely affect the immune system and may not be feasible."
According to EMA, repeat booster doses every four months could eventually weaken the immune system and tire people. Instead, countries should leave more time between booster programs and tie them to the onset of the cold season in each hemisphere, following the blueprint set out by influenza vaccination strategies, the agency said." [See EMA Warns Against Frequent Booster Shots.]
Dr. Alexander said that the regulator's statement reversal shows that they are scared because the FDA lost to the court case and "now they have to release all of the Pfizer documents and Bourla knows there is something in there? Many people died, thousands of business owners, laid-off employees, little children in the US killed themselves. We need accountability." [3]See https://childrenshealthdefense.org/defender/fda-eight-months-produce-pfizer-safety-data/
Editor's Note: Dr. Paul Alexander has a keen view of what is currently taking place. Dr. Alexander's words are not something you just shrug off. To give you an idea of the expertise of this personality, here are a few of his credentials:
He has expertise in the teaching of epidemiology (clinical epidemiology), evidence-based medicine, and research methodology.
He is a former Assistant Professor at McMaster University in evidence-based medicine, a former COVID Pandemic evidence-synthesis advisor to WHO-PAHO, Washington, DC (2020),
Former Senior Advisor to COVID Pandemic policy in the US government, Health and Human Services (HHS), Washington, DC.
He worked/was appointed in 2008 at WHO as a Regional Specialist/Epidemiologist in Europe's Regional Office in Denmark (nations involved in assigned WHO's project were Russia, Turkey, Ukraine, Poland).
Now, with Dr. Alexander's analysis, we must ask: is this an acknowledgement from government regulators showing that their risk management plan does not contain information that will enable effective decision making? [See this article to readThe European Medicines Agency's document titled "Comirnaty (COVID-19 mRNA Vaccine) Risk Management Plan," https://lionessofjudah.substack.com/p/the-truth-about-safety-of-mrna-vaccines.]
Regarding booster, the various regulators have recommended the mix and match method despite limited data. Could this mean that the "additional evidence" for the use of COVID Vaccines will come directly from the present vaccinees? We are the ongoing experiments? Is this the same thing they want to do with jabbing the children despite limited safety data? [See FDA Panel Recommends Pfizer's Low-dose Covid Jab for Young Children Ages Five to 11 Without the Safety Data.]
Also, will we see new pieces of evidence soon, especially when the FDA releases Pfizer's documents? Have we finally cornered the cats? We wait with bated breath as we witness the house of cards crumbling down, and as the orchestrators of this COVID, fiasco face the day of their reckoning and the wrath of people they have maliciously deceived.
Read Original Article
Read Online
Click the button below if you wish to read the article on the website where it was originally published.
Read Offline
Click the button below if you wish to read the article offline