Ireland Conditionally Ends Most COVID Restriction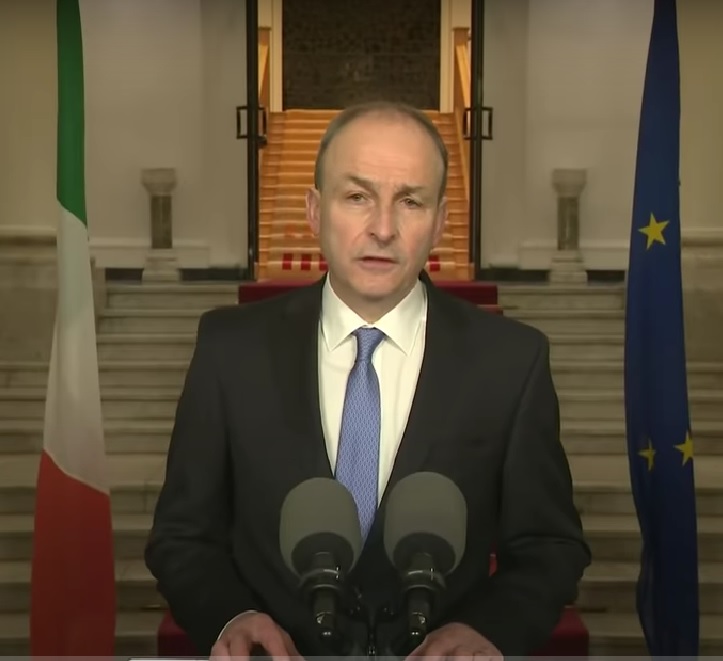 In a January 21, 2022 article published in The Epoch Times, Lily Zhou reported that almost all covid-19 restrictions in Ireland will end on Saturday, January 22, 2022. These restrictions include domestic vaccine certificates, curfews, social distancing, and capacity limits.
According to the article, Taoiseach (Irish Prime Minister) Micheál Martin declared, "it's time for the Irish to be ourselves again."
The Taoiseach said, "people's trust in the government is precious and powerful, yet the fragile thing that requires confidence that the government will do what is needed in an emergency, as well as knowing their government will not impose restrictions on their personal freedoms; for any longer than is necessary."
This makes Ireland the second country following England to remove mandatory vaccine passports after they were implemented.
See the video here where the Taoiseach addressed the public.
Taoiseach announces lifting of most Covid restrictions in Ireland – YouTube
Editor's Note: We may not know the real motive of lifting the restrictions, but this is another win for freedom fighters. We also encourage you to watch the entire video attached above to draw out your own perspective because the Prime Minister continues to believe that COVID jabs are useful.
We will also see and witness what will happen in the subsequent months. How would the Irish react if the Irish government tried to implement another restriction?
Not all the restrictions are lifted, however. Mask-wearing is still in place. So, same with the UK, these are all conditional. People need to be wary of new initiatives from the government, especially those that are cloaked in sweet words. Now, it is essential for people to develop the capacity to critically assess government motives. [See England Ends All COVID Mandates After Receiving Petitions from the Citizens.]
For now, however, it is important to be grateful for this win. People have ample time to plan out what to do next time when the going gets tough again.
We, the people, outnumber those in power; we have the supremacy to stop those who are oppressive and abusive. If we don't stand up now, we will forever be silenced.
We would like to share a relevant excerpt from the movie, The Bug's Life, where the authorities knew the power of a puny little ant. This scene speaks volumes.
Read Original Article
Read Online
Click the button below if you wish to read the article on the website where it was originally published.
Read Offline
Click the button below if you wish to read the article offline.