England Ends All COVID Mandates After Receiving Petitions from the Citizens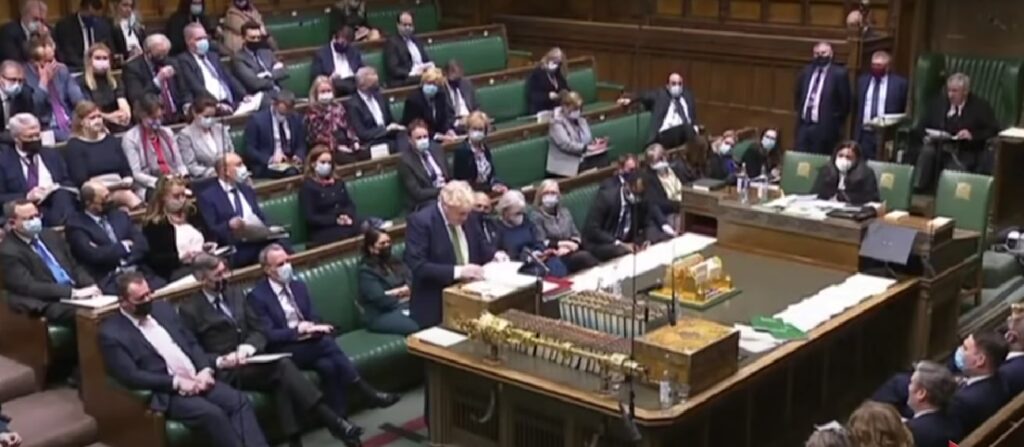 In this article published on January 19, 2022, by The Epoch Times, Lily Zhou reported that all restrictions including the use of COVID-19 passes, mask mandates, and work-from-home guidance will be removed in England.
According to the report, Boris Johnson, UK prime minister, told Member of Parliament (MPs) that "Plan B" will be removed effective January 27.
This announcement comes as the prime minister battles increasing pressure calling for him to resign over alleged lockdown-breaching parties in Number 10 Downing Street, the prime minister's official residence during the pandemic.
It also came after Number 10 received a petition signed by more than 200,000 people on Monday, January 17, calling for an end to vaccine passports and similar COVID certifications. A separate petition calling for the reversal of vaccine mandates for health care workers, which was also delivered to Number 10 on Monday, received about 160,000 signatures.
Editor's Note: Public opinion has a bearing on political leaders. Eroding public trust has an imperative consequence which authorities do not want to gamble with. Once the government does not listen to people, public distrust grows, which could result in dissent [remember this article? UK Study Shows Vaccine Passports Will Lead to Rebellion].
This is probably why the UK Prime Minister shifted his gears because he knew that if he continue to keep the British hostage, it's a career suicide [also see Ireland Conditionally Ends Most COVID Restriction; More US states abandon draconian restrictions].
While this is happening in the UK, the Philippine government doubles down on its vaccine mandates. It isn't just the national government causing confusion now. Guidelines in relation to the use of vaccine cards are being misinterpreted on the ground. Local officials and police use their power to discriminate against vaccine-free individuals.
There are reports of oppression, coercion, and abuse which has actually pushed the Philippines' Public Attorney's Office (PAO) to finally step forward to intervene and defend the people [see PAO Chief Atty Persida Acosta Calls for the LGUs Not to Discriminate Against the Vaccine-Free; Public Attorney's Office Welcomes Complainants Who are Victims of Mandatory Vaccination and Discrimination. Also, read Manny Pacquiao: Vaccination Should Continue to be a Personal Choice; Senator Koko Pimentel Says Listing Down Unvaccinated is Violation of Constitutional Rights; Senate President Vicente Sotto Denounces Discrimination Against the Vaccine-Free].
Read Original Article
Read Online
Click the button below if you wish to read the article on the website where it was originally published.
Read Offline
Click the button below if you wish to read the article offline.