Manny Pacquiao: Vaccination Should Continue to be a Personal Choice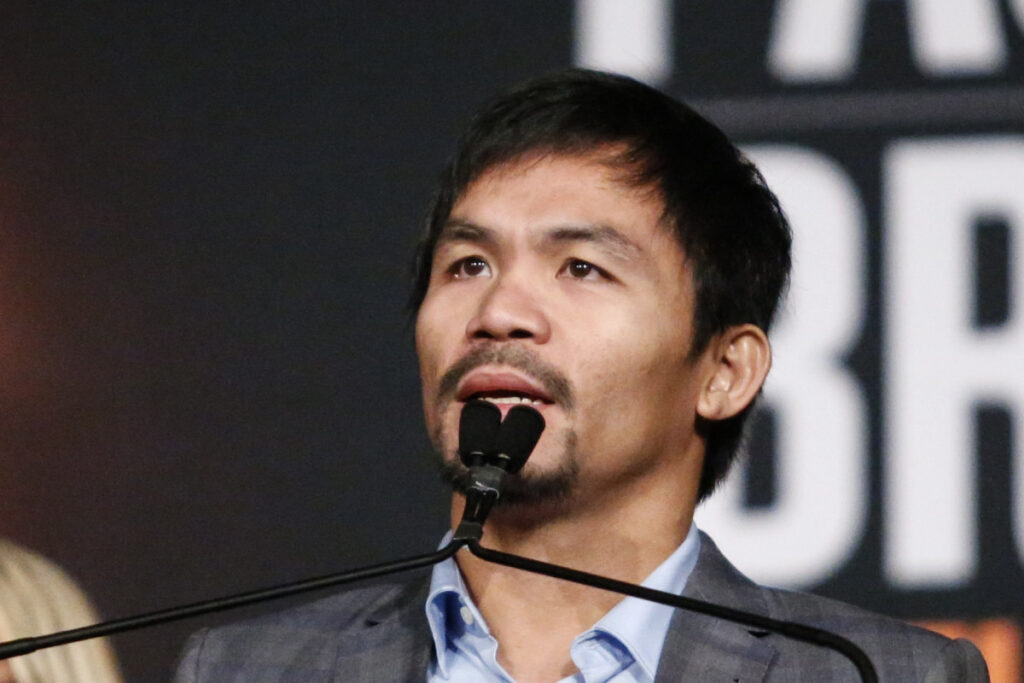 In this January 12, 2022, article published by The Philippine Daily Inquirer, Jan Escosio reports on the recent statement made by the presidential aspirant, Sen. Manny Pacquiao regarding vaccination.
Pacquiao appealed to the Department of Interior on Local Government (DILG), the Philippine National Police (PNP), and the Department of Transportation (DoTr) not to curtail the mobility of unvaccinated Filipinos. He said, "Huwag po natin silang ituring na parang mga kriminal. Huwag po natin silang putulan ng karapatan na makapagtrabaho o makapamili ng kanilang mga pangangailangan" [Let's not treat them as criminals. Let's not curtail their right to work and buy their needs"].
Pacquiao stresses that the vaccine should continue to be a personal choice and the government should not impose restrictions against those who believe that vaccination is contrary to their personal and religious beliefs.
Editor's Note: We commend Sen. Pacquiao for speaking up for the vaccine-free Filipino. However, we think that he can do more than just "appealing" to the involved agency.
As a lawmaker and a notable Filipino, Pacquiao has influence he can use to ensure that vaccination is never made mandatory. We call on Sen. Pacquiao to make concrete acts to protect the right of every Filipino to decide for their own bodies. Perhaps he would like to start by looking at the mandatory COVID bill and COVID passport bill that is being pushed in the House of Representatives and the Senate [read Congress sets deliberation for mandatory COVID vaccination bill and Philippine Senators File Bill to Make Health Passports Mandatory].
Read Original Article
Read Online
Click the button below if you wish to read the article on the website where it was originally published.
Read Offline
Click the button below if you wish to read the article offline.