Updated IFR for COVID Confirms 99.9987% Survival for Under-20's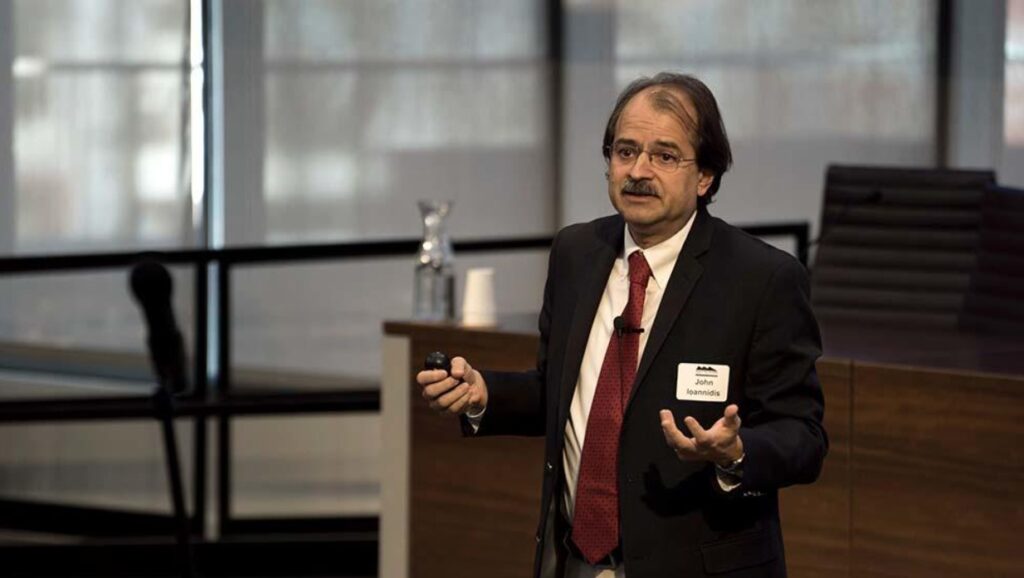 In this January 20, 2022 article for The Daily Sceptic, Will Jones reports on the results of a new study published by Professor John Ioannidis [the same one featured in the articles Stanford's Dr. John Ioannidis destroys the Covid lockdown narrative, John Ioannidis: COVID Deaths Massively Over-counted, New estimates put COVID infection fatality rate at 0.15%].
In this new update, Ioannidis and his colleague found that the infection fatality rate (IFR) varied by age [we recommend you read The tale of two fatality rates to understand the difference between IFR and case fatality rate (CFR)].
The research showed that the IFR of those under-20s was very low at 0.0013%. The IFR increased with age but was most pronounced for those beyond 70 years old.
Find the text of the full research at MedRxiv.
Editor's Note: It is important to note that the data used by Ioannidis and his colleague for this study was from 2020. How different are his projections compared to that of the US Centers for Disease Control and Prevention (CDC)? [See CDC updates planning scenarios, shows IFR lower than flu].
We have created table 1 below for easy comparison.
Age
CDC
IFR
CDC
Survival
Rate
IOANNIDIS
IFR
IOANNIDIS
Survival
Rate
0-19
0.003%
99.997%
0.0013%
99.9987%
20-49
0.02%
99.98%
20-29
0.0088%
99.9912%
30-39
0.021%
99.979%
40-49
0.042%
99.958%
50-69
0.5%
99.5%
50-59
0.14%
99.86%
60-69
0.65%
99.35%
70+
5.4%
94.6%
4.9%
95.1%
The difference between Ioannidis' and the CDC's projection comes from the fact that the CDC covers only that of the US while Ioannidis' included data from 14 countries. Ioannidis can be used as a global estimate of COVID's IFR, which will inform us of the true risks we face from the disease.
Ioannidis' research confirms what we knew earlier: Most people who get COVID will recover from the illness. The risk among young people is close to zero, with only those who were already immunocompromised truly at high risk of death [this is confirmed by data from other countries, see New Study: All children in UK who died of COVID-19 were already seriously ill, CDC Update: 75% of children who died from COVID had underlying diseases, German study confirms Children at VERY low risk of COVID-related severe disease and death, Deaths from COVID are "Incredibly Rare" Among Children, New researches suggest number of kids hospitalized for COVID is over counted].
Fact-checkers in 2020 claimed that COVID's IFR was much higher than that of the flu, which they estimated to have been at 0.1%.[1]https://www.healthline.com/health-news/why-covid-19-isnt-the-flu#Hospitals-overwhelmed, https://fullfact.org/health/toby-young-ifr-tweet/, … Continue reading. If we assume that the 0.1% IFR for the flu was correct, both the data from the CDC and Ioannidis shows that COVID is so much milder for most people. Indeed, it is showing that if there was any particular group that the government should have focused on, it was the elderly aged 70 years and above [This was exactly the point of the publicly smeared Great Barrington Declaration, read Fauci and NIH Chief Colluded to Discredit Three Experts Who Penned the Great Barrington Declaration, The Great Barrington Declaration: Life must return to normal for the healthy, the vulnerable must be protected].
This new article from Ioannidis confirms that all the extraordinary measures done by the government were useless [we have been saying this over and over in many of our articles, please check the article category Is a lockdown necessary?].
Another implication of this research is this: vaccinating young and healthy people offer no benefit. With the confirmed risks of the vaccines, we should not be forcing people to take the vaccine, given that the vaccines cannot prevent disease, and the vaccine does not offer them any additional benefit [see Study shows COVID vaccines unable to protect vulnerable groups, Worldwide data from 185 nations prove that the highest death rates are in the most vaccinated countries; we are now in a pandemic of the vaccinated, AI Analysis from US Department of Defense shows vaccines lead to more severe disease for fully vaccinated elderly].
Now, some governments even want to vaccinate babies?[2]https://newsinfo.inquirer.net/1539773/govt-eyes-covid-19-jabs-for-babies-toddlers-starting-april No wonder many experts are saying that this plan is unethical! [See Vaccinating children against COVID-19 is irresponsible and unethical, Decision Made by UK Government to Vaccinate Those Aged Below 16 is Unscientific, Unethical, Immoral, Oxford University Infectious Disease Experts Say NO to COVID Vaccines for Children, Children must not be inoculated with experimental vaccines]. We hope that parents are more discerning when it comes to the health of their children.
We reiterate: young, healthy people are not at any risk of death from COVID. The vaccines have confirmed risks and are not fit for human consumption [see EMA finds vaccine link to heart inflammation, EMA confirms: AstraZeneca vaccine linked to rare blood clots, FDA knew COVID vaccines would lead to severe adverse events, sanitized info was given to people to prevent vaccine-hesitancy, FDA adds heart inflammation warning to Pfizer, Moderna experimental vaccines, FDA adds warning to Johnson and Johnson vaccine for increased risk of rare neurological complication, AstraZeneca and Pfizer jabs associated with serious new side effects].
Read Original Article
Read Online
Click the button below if you wish to read the article on the website where it was originally published.
Read Offline
Click the button below if you wish to read the article offline.