56% of New COVID Cases Logged in Highly Vaccinated Metro Manila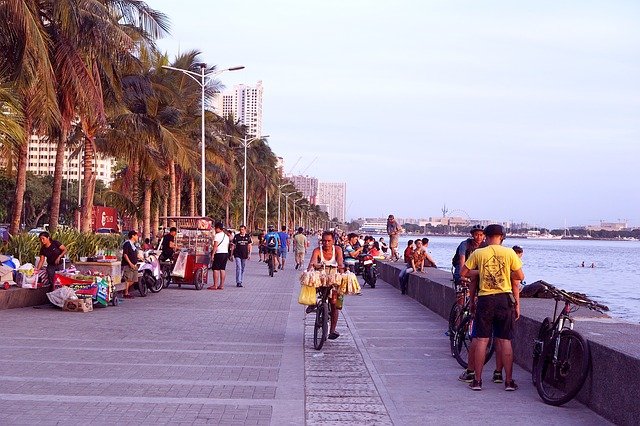 In this January 13, 2022 article published by The Philippine Daily Inquirer, Daniza Fernandez reports that more than half of the Philippines' cases for the day were logged in Metro Manila. Meanwhile, 22% of the cases came from Calabarzon, 10% were from Central Luzon, and the 12% remaining is from other areas in the Philippines.
Editor's Note: Do you know what is common between these three regions with high COVID cases? Aside from them being near each other, these are also three of the most vaccinated regions in the Philippines.[1]Metro Manila has the highest vaccination uptake in the country, followed by the Cordillera Administration Region, Central Luzon, the Ilocos Region, Cagayan Valley, and Calabarzon, see … Continue reading
In a November 11, 2021 article published by the state-run Philippine News Agency, the government boasted that 102% of the National Capital Region's target population has received at least one dose. This means that a huge number of people in Metro Manila have already been vaccinated (according to the Philippine Star vaccine tracker, at least 68.65% are already fully vaccinated).
In all likelihood, a majority of the cases in Metro Manila are now the vaccinated [this follows the same pattern as those found in other countries, where the vaccinated are most likely to get infected by COVID, see Worldwide data from 185 nations prove that the highest death rates are in the most vaccinated countries; we are now in a pandemic of the vaccinated]. (Could this also be the reason why Mandaluyong has changed its reporting protocol? More on this in a future article. For now, please see Mandaluyong City Covid-19 Cases are Driven by Vaccinated].
So the question is now: Why is the government restricting the mobility of unvaccinated Filipinos when highly vaccinated areas are already the hotspots for COVID infection? Doesn't the government still see the connection between vaccination and cases?
We encourage you to read the article What is causing the explosion of COVID cases which is now leading to panic, and tyrannical, illegal mandates in the Philippines? to figure out the many inconsistencies with the government's pandemic response. We said this many times before, and we will repeat it again: vaccination is not the way out. If anything, it will only prolong the suffering of Filipinos, either through the draconian measures that the government will reimpose or through the permanent side effects and deaths caused by the vaccine [see Autopsies show irrefutable evidence of deaths due to COVID vaccine]
Read Original Article
Read Online
Click the button below if you wish to read the article on the website where it was originally published.
Read Offline
Click the button below if you wish to read the article offline.