Mandaluyong City Covid-19 Cases are Driven by Vaccinated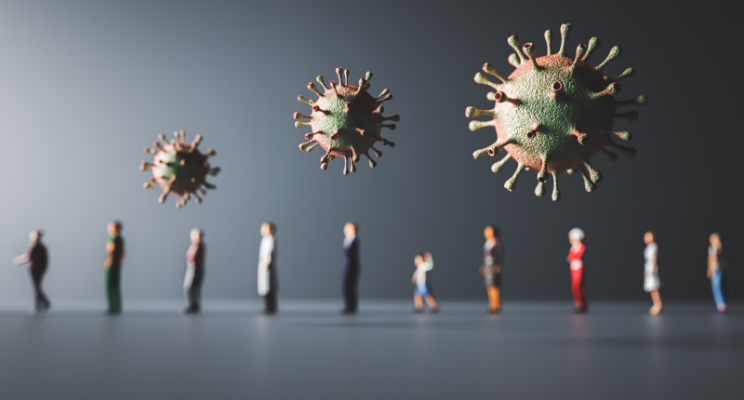 This is a follow-up article of the one published in September 2021 [See Mandaluyong City uses new reporting strategy: Shows more vaccinated people getting symptomatic COVID]. It is based on the data published by Mandaluyong City on their Facebook page [See https://www.facebook.com/MandaluyongPIO].
In the September article, we have informed you that what was driving the new covid cases was the inoculated group. Looking at another month of reports starting from October 14, 2021, to November 14, 2021, we see the same trend continuing.
Of the roughly 1,000 cases during this period, 68% of those who tested positive with Covid-19 are vaccinated, 27% are unvaccinated, with 0.04% are partially vaccinated. Among the vaccinated COVID positive cases, 361 individuals are asymptomatic, 302 are mild symptomatic, 32 are moderate, two were severe cases and six were deaths.
Whereas in the unvaccinated group, 160 were asymptomatic, 116 are mild to moderately symptomatic, five were severe symptomatic, and 13 deaths. There's one death from partially vaccinated.
Deaths from the unvaccinated group are around 60% of the total COVID deaths for the period. Though the death data for unvaccinated is higher, we need to know the initial reason for hospitalization and the causal agent of death, as there is no guarantee that COVID-19 is THE cause of death and not merely a complicating condition. [See lessons from Ground-breaking autopsy report shows the vaccinated had toxic spike proteins all over the body; Experts Find Inflammation, Organ Damages on Autopsies of Vaccinated Individuals; Confirms Vaccines Contain Toxic Chemicals; Autopsy confirms Michigan woman died from blood clots due to vaccine; It's official: BBC presenter Lisa Shaw died of COVID vaccine complications. Also, read Italian report shows only 2.9% of COVID deaths were solely due to the virus; Norway Study Finds ZERO Vaccine Effectiveness Against Death for Covid Hospital Patients; Santa Clara county revises official COVID death toll, down by 22%; Lisbon court rules only 152 or 0.9% of 17,000 'verified deaths' died of COVID; UK families demand inquiry on death certificates, relatives wrongly classified as COVID deaths; CDC update shows only 6% of deaths was caused by COVID-19 alone . For further reading, read this related article on death following inoculation and covid death When it comes to vaccines, "from vs. with" matters again].
See the gallery below for the Mandaluyong report taken from their official Facebook page.
The data have these subsequent implications:
Are we heading to the same consequences those other countries are facing? The data doesn't lie, and the data on adverse events is so massive that the media can't conceal it anymore [see W.H.O's VigiAccess Shows More than Two Million Adverse Events Following COVID Vaccination; VigiAccess Data Shows COVID Vaccines More Dangerous than Ivermectin, Hydroxychloroquine; Vaccine-injured Speak Out: DO NOT TAKE THE VACCINE; Bayer Pharmaceuticals President Admits mRNA "Vaccines" are Cell and Gene Therapy].