Nicanor Perlas to speak at Radyo Bandera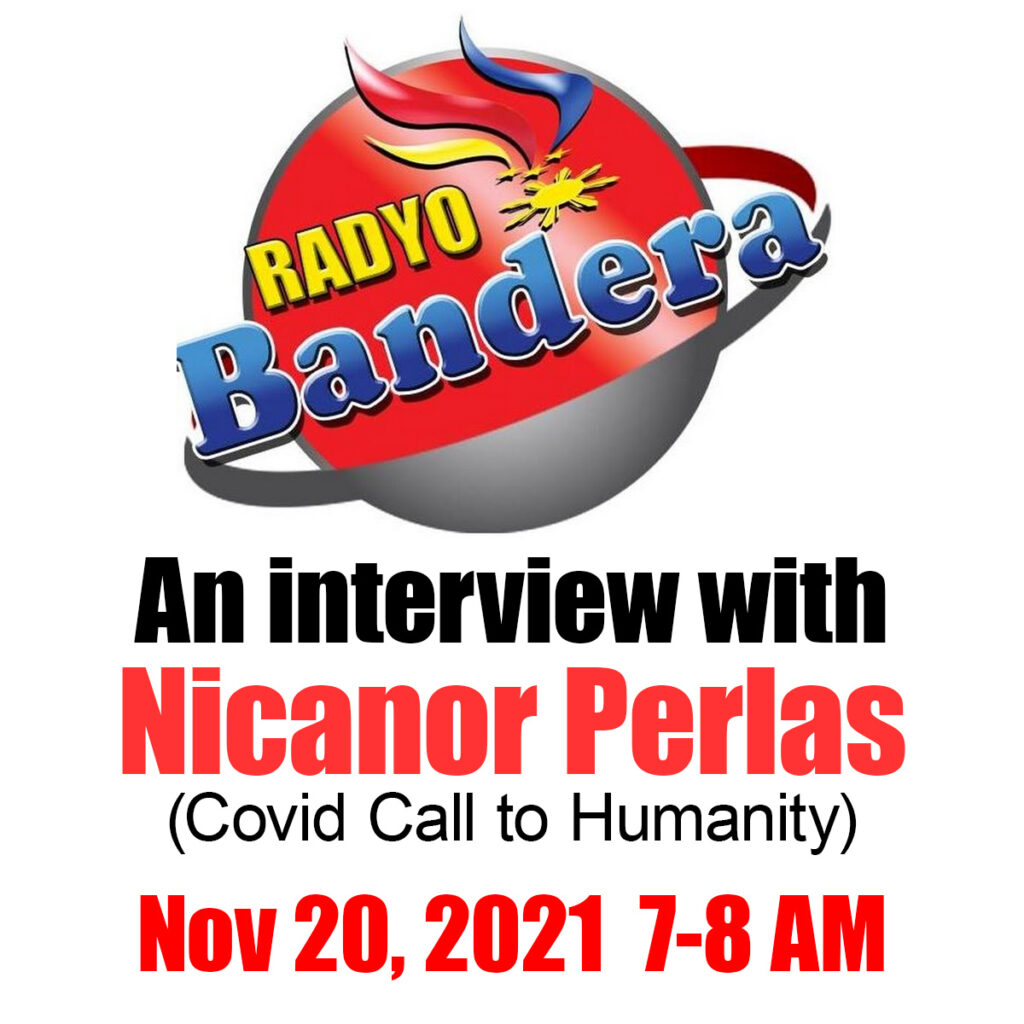 Mr. Nicanor Perlas, Chief Researcher at Covid Call to Humanity will speak at Radyo Bandera Palawan this coming Saturday, November 20, 2021 at 7:00-8:00 in the morning. The radio show is hosted by Mr. Rod Saucelo.
Start your Saturday right by listening and watching on our FB Page!
Also visit RADYO BANDERA NATIONWIDE FB: https://www.facebook.com/RadyoBanderaPalawan/