John Ioannidis: COVID Deaths Massively Over-counted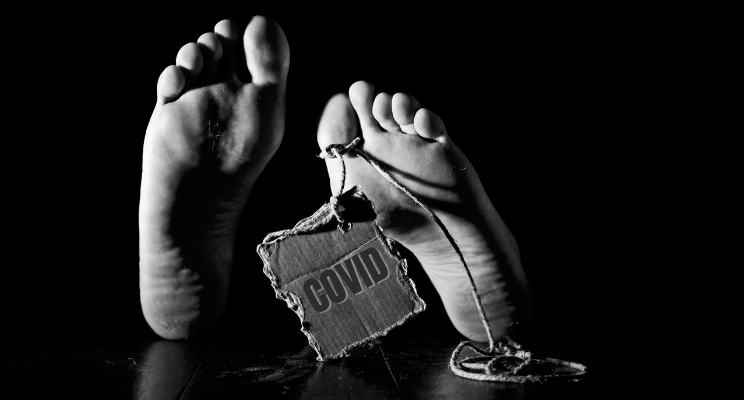 In this August 31, 2021 article published in The Pulse, Arjun Walia presented a recently published paper claiming the over-counting of COVID deaths in several countries.
The report presented a scientific paper[1] https://www.ncbi.nlm.nih.gov/pmc/articles/PMC8318048/ published in the European Journal of Epidemiology by John Ioannidis from Stanford Medical school and explains the death attributions of COVID-19.
Over-counting of deaths probably occurred in several countries and is most likely still occurring, specifically in countries with "intensive testing and high sensitization and/or incentives for COVID-19 diagnoses."
Erroneous death certificates, even before COVID, a pandemic with unclear guidelines for a COVID death, have worsened the problem.
COVID-19 is a syndemic[2]

a network of health problems that share common social underpinnings and cause an increased public health burden on a community

where most deaths occur in people with several underlying diseases.
Editor's Note: This study is proof that COVID-19 death counts are flawed and inaccurate. There is no pandemic in the first place, so for the puppet masters to support the claim, they have to bloat the numbers through data manipulation [also read Oregon Senators File Formal Grand Jury Petition Calling for Investigation into CDC's Willful Misconduct to Hyperinflate COVID-19 Data].
Look at the Philippine scenario. For example, 2020 has no excess deaths [See Despite COVID-19, Philippines registers 3% lower deaths in 2020]. Why did the government implement a medical martial law? And until now, the country is still on lockdown and experimental mitigation measures, with no indication of letting up.
John Ioannidis' data mentioned that COVID-19 is a syndemic; it really described what the world has had since 2020. The cause of death is not a mere COVID-19 disease but a web of health problems. And we know why they need to balloon the numbers.
The factors presented above are very accurate, and this report implies the following:
From the start, global authorities have programmed the world that COVID-19 is highly contagious and deadly. They have prevented autopsies to confirm true cause of death. If all so-called COVID deaths were autopsied, then governments would have been able to determine if the death was DUE TO COVID or WITH COVID [see Lessons we can learn from COVID-19 autopsies].
Hospitals were incentivized. If they reported a case to be COVID-19, they would receive higher amounts from the government [read No Health Emergency: Coercive Mass Vaccinations Illegal. New Political Leaders Needed. Acts of Courage Necessary.].
Deaths from other causes have been reported as COVID, hence the inflated cases. But in the Philippines, despite the declaration of a pandemic, COVID has barely made a dent on overall cause of deaths [See PSA data on deaths shows government either manipulating us or covering up their mistake].
In the US, COVID-19 is at the top 3 causes of deaths[3]

https://usafacts.org/articles/top-causes-death-united-states-heart-disease-cancer-and-covid-19/

, however, CDC insisted that there must be misclassification of death counts with those declared as pneumonia or influenza death, it could be COVID. [See The truth about COVID-19: What data and science tells us, Santa Clara county revises official COVID death toll, down by 22%].
Consequently, there are also reports of misclassification of deaths in other countries. Some deaths are declared as COVID even if the death is of other causes. [See Lisbon court rules only 152 or 0.9% of 17,000 'verified deaths' died of COVID; Untangling the web of lies surrounding India's latest COVID surge; UK families demand inquiry on death certificates, relatives wrongly classified as COVID deaths]
COVID-19 Infection Fatality Rate (IFR) is lower than flu. CDC and WHO's documents have said all those reports. [See CDC updates planning scenarios, shows IFR lower than flu; WHO says 10% of the world infected with SARS-CoV-2, puts IFR at 0.14%]
Data manipulation and misinformation come from top agencies (like CDC, and WHO), echoed by the squeaking mainstream media [Read Why the WHO cannot be trusted, W.H.O. has been captured by wealthy countries and big corporations, Power struggle between FDA and Big Pharma comes in full display, This is how COVID-19 death rates in the US are manipulated].
Read Original Article
Read Online
Click the button below if you wish to read the article on the website where it was originally published.
Read Offline
Click the button below if you wish to read the article offline.