Washington State Concentration Camps Will Be Open for Business Soon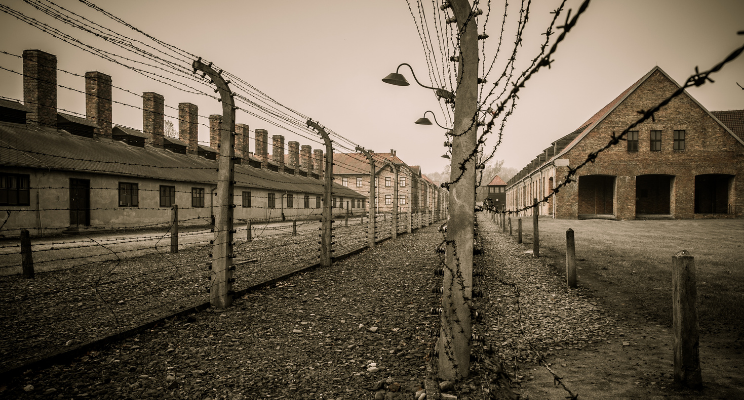 In a September 20, 2021 article published in Natural News, Ethan Huff reports that a Covid-19 "isolation and quarantine" facility has been instituted by Gov. Jay Inslee of Washington state.
Natural News has been warning about this kind of installation in the US for months, but was tagged as "conspiracy theorists." Now, these camps are no longer "conspiracies" and are being erected in Washington. According to the article, these health facilities will house people who choose to go there until they receive a "negative" test result for COVID-19. The State of Washington has already started interviewing applicants for the quarantine camps last September 21, 2021. The camps will be available 24/7 once it becomes operational.
Huff raises this insight: "how long will it be until checking into one of these facilities becomes a requirement, much like it already is in Canada, Australia, and elsewhere? If we start that slide down the slippery slope of setting these facilities up, what will stop it from sliding right into full-blown medical fascism?"
Editor's Note: This article is another indication that concentration camps are already starting in some states in the US. How they execute their business will be pernicious to everyone, the isolated and their loved ones.
A few months ago, when you mentioned these possibilities, you would be ridiculed, and people would stare at you in disbelief. But now it is becoming true. Of course, these orchestrators do not want you to know. As long as you believe that this is for the greater good, the lucid deception lives on.
We have seen how the lockdowns have been disastrous to mental health and overall wellbeing. There were even elevated suicide rates, the reasons for which were never thoroughly discussed by mainstream media [See Suicide deaths in Philippines rose by 26% in 2020; COVID's deadly toll on the youth, sharp increase in suicides recorded; Japan is experiencing a mental health epidemic]. Now, authorities are contemplating on intensifying the problem by putting 'high-risk' individuals in isolation camps, in the guise of protecting them [See CDC's Shielding Approach reminiscent of the Holocaust, uses concentration camps for the "infected"].
The draconian methods the governments enforce have nothing to do with the health crisis but it is now medical fascism. Here are a few facts that indicate this:
These lead us to the realization that there must be a puppet master controlling these governments. Something more sinister is brewing. If we fail to stand for our freedom, humanity will be pushed to the precipice of extinction. Humanity is being annihilated by all these diabolical measures, and we are in the beginning stages of another holocaust [See Survivors of Holocaust to international regulatory agencies: Stop this medical experiment on humankind].
We are, hence, thankful for freedom movements across the globe [See September 18, 2021: World comes together to protest against lockdowns, vaccine passports, digital IDs; US Sheriffs and Citizens Launch: "Project Take Back the Republic"; Bolzonaro on the COVID hysteria: "History and Science will hold everyone accountable"; Doctors slam Australian COVID-19 policies; UK Chief Medical Adviser: No more lockdowns, will treat COVID like the flu; More US states abandon draconian restrictions; Florida lifts all coronavirus restrictions; Germany: More than 23,000 Doctors Have Quit the Inoculation Roll-out; French rise up against Macron's vaccine mandates; Largest US Health Care Union Will Fight Mandatory COVID-19 Vaccines]
If there is movement near you, then join. It's not too late to rise up and assert your right.
Read Original Article
Read Online
Click the button below if you wish to read the article on the website where it was originally published.
Read Offline
Click the button below if you wish to read the article offline.