Largest US Health Care Union Will Fight Mandatory COVID-19 Vaccines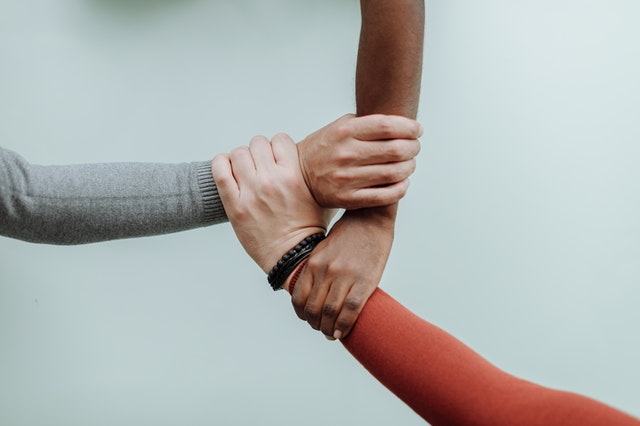 In this June 23, 2021 article for Epoch Times, Jack Phillips reports on the latest statement from the 1199SEIU United Healthcare Workers East, the largest health care union in the US.
George Gresham, president of the union, said that the organization will fight against companies requiring mandatory COVID vaccines for their employees. "Whether there is a legal challenge that we can make, or whether it's just a pure organizational challenge that we can make, we are not going to just give in", Gresham said.
The union president said that he is vaccinated against the virus and has encouraged union members to get vaccinated as well. He, however, insists that workers "have the right to make their decision about their own health".
Gresham's comments came after the legal challenge filed by employees of the Houston Methodist Hospital in Texas was rejected by a court several weeks ago [to read about the legal challenge, see 117 employees file lawsuit against Texas hospital for mandating COVID vaccine].
In a similar statement, the New York State Nurses Association (NYSA) has also opposed vaccine mandates.
Editor's Note: We are grateful for people who understand the importance of fighting for the chance to decide. This has been very difficult for many to grasp, as vaccine conformity has been a major battle cry among health organizations.
We must be careful of any attempts to discriminate against the unvaccinated. We must remember that the vaccines were never meant for herd immunity. Its original purpose was to protect the vaccinee, particularly the frail elderly and the severely sick, from severe complications of COVID-19. In theory, if you have received the vaccine, you should already be protected. There is no need to coerce others to take the vaccine when they don't need it. Other people taking the vaccine do not add or deduct from your personal protection. Furthermore, it has been clearly demonstrated that the vaccines were never meant to stop infection and to prevent the transmission of the virus [also read THE VACCINE DELUSION, PART 1: CBCP Pro-Vaccine Decision Huge Mistake. Vaccines will Not Remove Lockdowns. Ignores Reports of Thousands of COVID-19 Vaccine Serious Injuries Including Death].
Moreover, we also want to remind people that these vaccines are still in the experimental stage, and there is still no real understanding of the various adverse effects they cause. Until the factors that lead to blood clotting, myocarditis, and the numerous other known side effects are known, one cannot say that these vaccines are safe [also read EMA confirms: AstraZeneca vaccine linked to rare blood clots, US pauses Johnson & Johnson vaccine, citing "rare" blood clots, CDC finds "likely" link between heart inflammation and mRNA vaccination, FDA adds heart inflammation warning to Pfizer, Moderna experimental vaccines].
Finally, one can argue that the vaccines are very dangerous. Over a million have died and tens of millions have been harmed by the vaccines [see Scientists Sound Alarm: Vaccines Will Kill Millions and Delta and Other Variants: Fear Appeal for Permanent Lockdowns, Killer Vaccines. Strengthening Natural Immunity the Way Out].
Read Original Article
Read Online
Click the button below if you wish to read the article on the website where it was originally published.
Read Offline
Click the button below if you wish to read the article offline.