Oxford University Infectious Disease Experts Say NO to COVID Vaccines for Children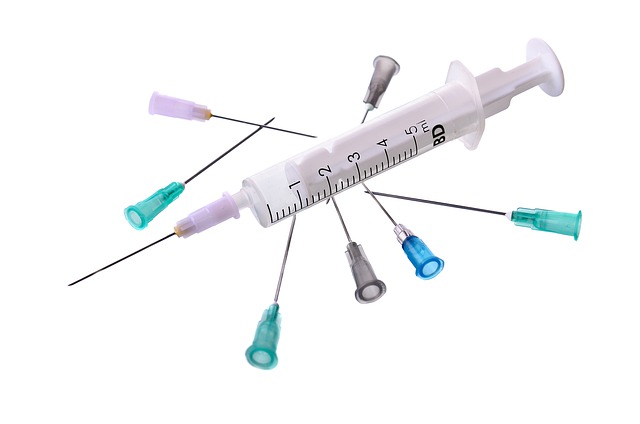 The following article was written by Alberto Giubilini, Sunetra Gupta, and Carl Heneghan and was published by the BMJ Public Health Emergency Collection last July 2021.
In it, the authors explain why children should not be required or encouraged to take the COVID vaccine at this time. It is here that the authors connect the use of vaccines and the focused protection put forward by the Great Barrington Declaration [see The Great Barrington Declaration: Life must return to normal for the healthy, the vulnerable must be protected]. The authors say, "We should limit vaccination to the vulnerable and not target children (and possibly other young people) in COVID-19 vaccination strategies".
They claim that vaccinating children is wrong for three reasons:
They are unlikely to benefit from COVID-19 vaccination directly.
The collective benefit would likely be very limited.
Socieites have already imposed very large costs on children during this pandemic through indiscriminate restrictions, using them as mere means to others' ends.
The article ends with the following words: "It is time to stop treating children and young people as mere means…The only reason why we have imposed this burden on children is to serve other people's or broader societal interests. These measures have not been in the interest of children, nor where they intended to be. The burden on them has been vast and the benefit of lockdowns for the collective at the very least questionable. We should not make the same mistakes with vaccination policies."
Editor's Note: Despite the fact that this article was written very early into the rollout of COVID vaccinations for children, it remains relevant as more countries are approving the use of COVID vaccines on younger children [see FDA Panel Recommends Pfizer's Low-dose Covid Jab for Young Children Ages Five to 11 Without the Safety Data]. Moreover, some countries and US states are now contemplating on vaccine mandates for children[1]The Fight Over COVID-19 Vaccine Mandates Is Coming To Kids Next, Fauci says he supports vaccine mandate for children, California to require Covid vaccine for schoolchildren, Newsom announces, The … Continue reading. It is only a matter of time before such policies reach the Philippines and your countries.
Sunetra Gupta is an infectious disease epidemiologist from the University of Oxford and has been an early voice against lockdowns and school closures [see Prof. Sunetra Gupta: Let children be exposed to viruses]. Carl Heneghan is an NHS urgent care doctor and Professor of Evidence-Based Medicine at the University of Oxford. He has been very vocal in raising concerns relating to the pandemic response being utilized by governments around the world [see The ten worst COVID decision-making failures]. Meanwhile, Alberto Giubilini is a senior research fellow in infectious diseases at Oxford.
Theirs are educated voices that need to be heard and listened to. If their expert voices are not enough to convince you that vaccines will not benefit your children, then listen to the almost 13,000 physicians and health scientists who came to the same consensus [see xx]. Or the numerous other experts who made the same position [see Urgent message from doctors: Do not vaccinate kids, Microbiologist: "Enlisting kids in clinical trial is unfathomable", No Need for Vaccines: Children's Immune Systems Primed and Ready for SARS-CoV-2, A Scientist Tells US FDA: "Please Do Not Give This to Kids", Experts assess safety and necessity of Moderna COVID-19-mRNA-Vaccine for children, Expert evidence regarding the use of Pfizer COVID-19 mRNA Vaccine for children, WHO: Children should not be vaccinated "for now", America's Frontline Doctors file petition for temporary restraining order against authorization of COVID vaccines for children below 16, Children must not be inoculated with experimental vaccines, 93 Israeli doctors: Do not use COVID vaccines on children, Vaccinating children against COVID-19 is irresponsible and unethical].
With all these expert voices going against governments on COVID vaccinations for children, we wonder how people can still believe that such a decision is still based on science.
We think that parents only allow their children to take the vaccines because they do not know the dangers of these jabs. [See EMA finds vaccine link to heart inflammation, FDA adds heart inflammation warning to Pfizer, Moderna experimental vaccines, Pediatrician says heart inflammation following vaccination looked like kids were having a heart attack, Sweden, Denmark pause use of Moderna COVID vaccine for younger age groups due to side effects, France Halts Use of Moderna for People Under 30 Years, Taiwan halts second dose of Pfizer COVID vaccine for children aged 12-17 years, Iceland stops Moderna use for all ages, Vaccine-injured Speak Out: DO NOT TAKE THE VACCINE].
Read Original Article
Read Online
Click the button below if you wish to read the article on the website where it was originally published.
Read Online
Click the button below if you wish to read the article on the website where it was originally published.