Philippines: Nine Regions Failed Vaccination Drive Target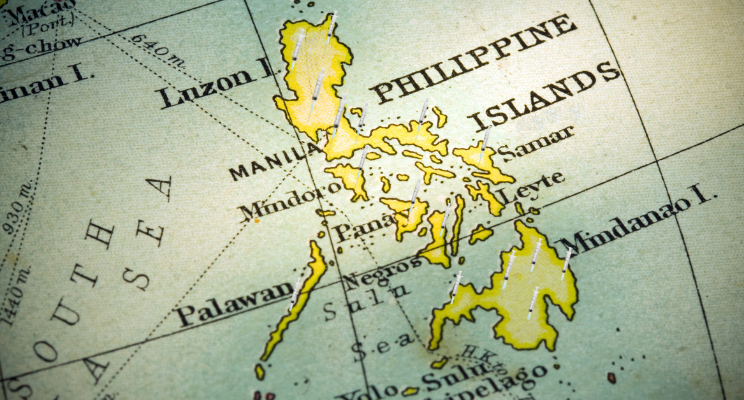 In a March 23, 2022 article published in the Philippine Star, Sheila Crisostomo reported that nine regions failed to meet their target during the fourth phase of the three-day National Vaccination Days against COVID-19.
According to the article, DOH Undersecretary and National Vaccination Operations Center Head Myrna Cabotaje said during a press briefing on March 22, the Bangsamoro Autonomous Region in Muslim Mindanao (BARMM), which posted a vaccination rate of 37 percent; Mimaropa, 43 percent, and Bicol, 52 percent, are the three regions with the lowest vaccination rates. Metro Manila recorded a vaccination rate of 126 percent or 236,546 recipients, higher than its target of 187,494 people.
The national vaccination drive, set initially from March 10 to 12, was extended until March 18 to accommodate senior citizens. Up to 22,300 elderly have been vaccinated.
Editor's Note: This report reveals that the authorities have difficulty convincing the Muslim community in Mindanao to take the jab. This ordeal is evident in the determination of the vaccine Czar Carlito Galvez Jr., who needs to travel to Zamboanga and Basilan to coax our Muslim brothers to take the experimental jab. [See https://newsinfo.inquirer.net/1554808/galvez-to-visit-zamboanga-basilan-eyes-to-encourage-muslim-community-to-get-vaccinated. Also read this related article, https://news.abs-cbn.com/news/01/25/22/duterte-some-muslims-in-mindanao-refusing-vaccination].
This brings us to three essential points:
The higher the vaccination rate, the higher the covid cases and fatality. Looking at the data, various scientific evidence illustrates that a low vaccination rate is beneficial to a particular region, not the other way around. Experts have debunked the pandemic of the unvaccinated narrative many times, and what do we have now? Mass vaccination entails high infection rate, hospitalization, and death [see 'Pandemic of the Unvaxxed' is a False Narrative; Dr. Byram Bridle: There is no pandemic of the unvaccinated; Worldwide data from 185 nations prove that the highest death rates are in the most vaccinated countries; we are now in a pandemic of the vaccinated; Big Data Analysis of 145 Countries Shows Vaccine Deployment Led to Increase in COVID Deaths and Cases; Taiwan has More Death from COVID Jab than COVID-19 Disease; What's Going on in Hong Kong?; 56% of New COVID Cases Logged in Highly Vaccinated Metro Manila; Mandaluyong City Covid-19 Cases are Driven by Vaccinated; UK Data Shows New Phase: Pandemic of the Boosted].
No herd immunity through covid jabs. The government aims to achieve their purported herd immunity threshold of 90%; however, science has spoken covid jabs will not lead us to collective immunity [see Why Can't COVID Vaccines Create Herd Immunity?]. 
Natural Immunity is the only way. Muslims are like Amish Community in America, where they develop natural immunity sans vaccines [How the Amish reached herd immunity without long-term lockdowns, masking, and vaccines]. BARRM has barely 40% inoculation rate and is faring well in covid transmission and deaths [see https://doh.gov.ph/covid19tracker; https://doh.gov.ph/covid19-vaccination-dashboard. Also, BARMM registered a low death rate in the preliminary report of 2021[1]

https://psa.gov.ph/content/birth-marriage-and-death-statistics-2021-preliminary-31-january-2022

, unlike other regions, especially NCR and CALABARZON, showing excess deaths which warrant further investigation [see 2021 Excess Deaths in the Philippines Shows Pandemic, but it is Not COVID].
Why then these vaccine proponents do not acknowledge and respect bodily autonomy? Why go hell-bent on vaccinating everyone when natural immunity works? Do vaccine manufacturers already capture the Philippine government that the latter's perseverance appears to be "come hell or high water?" Why don't they assess the current statistics before moving forward? [see Popcom: Philippines Logs Highest Mortality Rate in 2021, Highest in a Year Post WWII; The Philippines Sees Uptick on Heart Disease Incidences During Pandemic Says Expert.]
Read Original Article
Read Online
Click the button below if you wish to read the article on the website where it was originally published.
Read Offline
Click the button below if you wish to read the article offline.