CDC lifts cruise travel restrictions, says travelers can make their own risk assessment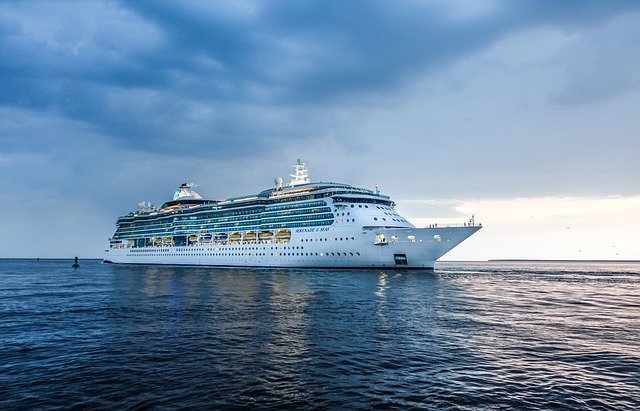 After two years of warning travelers about COVID-19 infections linked to cruise ships, the US Centers for Disease Control and Prevention (CDC) has decided to remove its "cruise ship travel health notice", saying that travelers can now make their own risk assessments when choosing to go on a cruise. The report on this was written by Elisabetta Bianchini and was published by Yahoo News last April 1, 2022.
Editor's Note: From the very beginning of this COVID "pandemic", cruise ships have served as the perfect laboratory for understanding how SARS-CoV-2 circulates [see Cruise ship experience shows more symptomless SARS-COV-2, Why you haven't caught COVID-19 yet].
Cruise ships have been identified as high-risk due to the lack of free circulating air within cabins and the close interaction between passengers and crew members. It is through the experience of cruise ships that the CDC is no longer able to deny the reality that vaccines cannot prevent the spread of COVID.[1]https://abcnews.go.com/Health/fully-vaccinated-ship-docks-san-francisco-multiple-covid/story?id=83739176, https://www.theguardian.com/world/2022/jan/12/cruise-covid-cases-ship-industry, … Continue reading
For the CDC to say that travelers are now free to make their risk assessment in boarding cruise ships is a clear sign that the pandemic narrative is coming to an end [also read Restrictions may have lifted, but pandemic narrative is not over, Is the Worst of the Pandemic Really Over?]. It is a clear acceptance that zero COVID is not possible and that no matter what kind of intervention governments make, they will not be able to stop the spread of the infection.
Could this also be an indication that the CDC now wants to promote natural infection in order to achieve herd immunity?
No matter what the CDC's reasons are for lifting the travel restrictions on cruise ships, it is clear that the emergency has ended, and there is no longer any reason for governments to hold on to their emergency powers.
Read Original Article
Read Online
Click the button below if you wish to read the article on the website where it was originally published.
Read Offline
Click the button below if you wish to read the article offline.