CDC Director Employs Linguistic Manipulation to Continue Misleading the Public About COVID Truth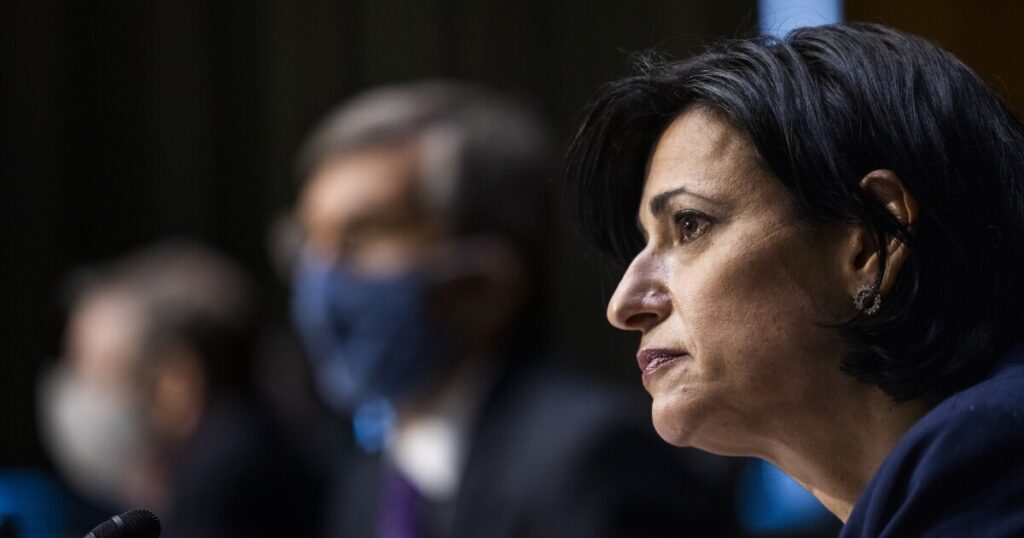 In an April 4, 2022 article published in The Defender, Dr. Joseph Mercola wrote a report on data obtained through the Freedom of Information Act revealing that approximately 70% of all COVID cases among CDC employees in August 2021 occurred among "vaccinated" employees.
Here are the highlights of Dr. Mercola's views:
Freedom of Information Act (FOIA) data reveals 70% of COVID cases among Centers for Disease Control and Prevention (CDC) employees in August 2021 were in vaccinated employees.
March 3, CDC director Dr. Rochelle Walensky gave a presentation at Washington University, during which she admitted she had learned about the Pfizer shot's 95% effectiveness from CNN, which was based on a press release from Pfizer. [See US CDC Director Admits: Too Little Caution and Too Much Optimism For COVID Jab 95% Efficacy]
Walensky claims she was unaware the shots might lose effectiveness over time. Yet scientists worldwide have long known that coronaviruses are prone to mutation, and mutations affect a vaccine's effectiveness. [See How Likely Will a More Virulent COVID Variant Develop?]
Walensky has also accused the public of believing that "science is black and white" when, in fact, "science is gray." Meanwhile, anyone who has held an opinion that differs from the mainstream narrative has been censored to stifle scientific debate, and Walensky has never spoken out against this effort to prevent a "black and white" presentation of science.
Walensky has also publicly discredited the Vaccine Adverse Event Reporting System (VAERS), co-administered by the U.S. Food and Drug Administration (FDA) and the CDC. VAERS reveals the COVID jabs are the most dangerous vaccines ever created [see "Vaccines" are Premeditated Murder. MSM Snubs Massive Proof ].
Editor's Note: The data collected from FOIA means that there is rampant suppression of information coming from big health agencies, and we are talking about US CDC here. The one being referred to and cited by many countries, including the Philippines.
FOIA is an excellent move to get confidential information from government agencies. It is a constitutional mandate, already translated into law, enabling citizens to discover documents used by government agencies to make their policies. CCH had already used this for data on the reference virus for RT-PCR test [see FDA documents show no reference virus for RT-PCR tests, virus strain found in tests may not be the causative agent for COVID]. Unimaginably, the Department of Health flagged this as fake news when this was published publicly, when the documents came from their colleagues in FDA and RITM [see DOH Attempt to Censor FOI Bombshell News Backfires, Covid Call to Humanity Demolishes DOH Fake News; Public seminar on the DOH bombshell info uncovered through FOI request].
The Philippines have several Walensky and Anthony Fauci, and they are all catching the bullets shielding the covid jab policies. Sadly, they are all acting from the same playbook, the script they follow for mask mandates, vaccine-hesitant, disclaimers on vaccine adverse events, and pushing boosters because of the waning efficacy. And despite the slip-ups and apparent failures, they take detours to avoid pitfalls. [See these articles and relate to what's happening in the Philippines: Internal CDC document urges use of new messaging to promote vaccination in the face of Delta variant outbreaks; CDC Lies Again, Creates a Horribly Confusing Definition of "Unvaccinated"; CDC Head declares COVID 'vaccines' don't prevent infections or transmissions; CDC cuts isolation and quarantine period for general population; CDC Says Immunocompromised Needs Fourth COVID Shot; CDC Director Says Study of Vaccinated People Show 75% of COVID-19 Fatality Had Four or More Comorbidities; Complicity Between CDC, Teachers' Union on COVID School Reopening Guidance Now Exposed; Fauci Predicts Change in the Definition of "Fully Vaccinated"; Fauci: "Full vaccination" will likely mean getting a booster shot; Fauci: Be prepared to return to COVID restrictions if cases surge again.]
Furthermore, other countries have already opened their borders to travelers regardless of the vaccination status [read UK the 11th Country to Remove COVID-19 Travel Restrictions; see the updated list of the countries welcoming unvaccinated travelers, https://www.traveloffpath.com/14-countries-open-for-unvaccinated-travelers/]. While United States borders[1]https://www.cdc.gov/coronavirus/2019-ncov/travelers/noncitizens-US-air-travel.html are still closed for unvaccinated tourists, the Philippines similarly allows only vaccinated travelers to enter[2]https://pcoo.gov.ph/news_releases/philippines-is-now-open-to-all-fully-vaxxed-foreign-tourists-starting-april-1/. Are you not seeing emulation here?
With all these policies in place, the temporary freedom, and the looming restriction once they released their scare propaganda on the surge of new covid cases, what does this tell us? COVID might be contagious, but courage can spread like wildfire. Let's be an example to others who are still scared. Let's shed light on those still in the dark and unaware. We, the aware and awakened, will unveil the deception; let's continue to hold the line, share the truth, and live courageously. [See Dr. Peter McCullough: We need to create a block of people who will not take the vaccine, and the vaccine-narrative will collapse; Dr. Peter Doshi Questions Vaccine Mandates and Tells the Public to Practice Critical Thinking; Member of European Parliament Christine Anderson Denounces Vaccine Mandates; Freedom Is Our Birthright, Not Conditional Based on Medical Status.]
Read Original Article
Read Online
Click the button below if you wish to read the article on the website where it was originally published.
Read Offline
Click the button below if you wish to read the article offline.