Member of European Parliament Christine Anderson Denounces Vaccine Mandates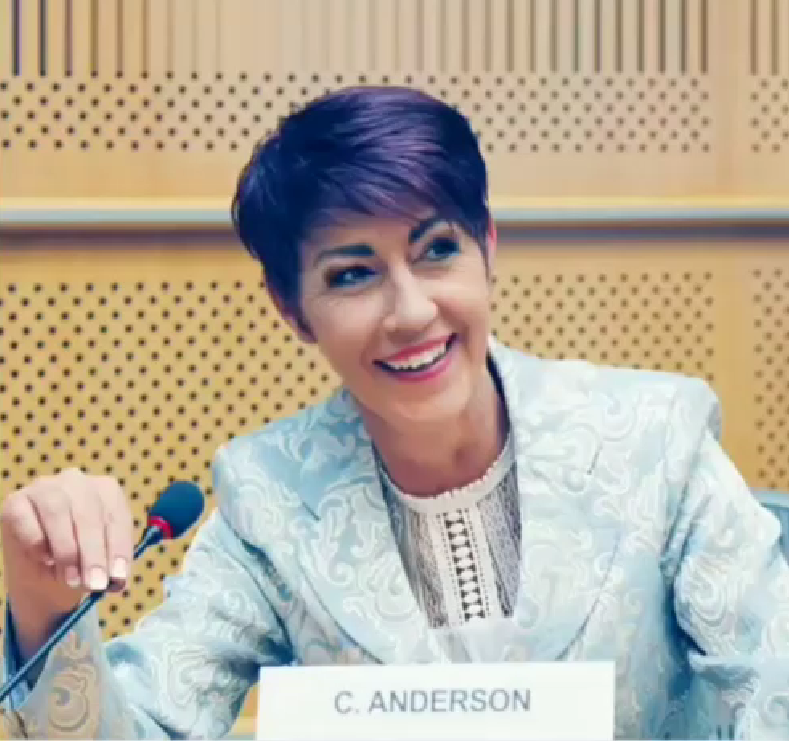 An October 30, 2021 article published in Alternative Narrative shared a video of an October 28, 2021 press conference organized by some members of the European Members of Parliament (MPs).
In the video, a few officials spoke against the ongoing covid digital green certificates. One of the parliament members who stood out was Christine Anderson from Germany. Here is an excerpt of her speech: "I will not be reduced to a mere guinea pig by getting vaccinated with an experimental drug, and I will most assuredly not get vaccinated because my government tells me to and promises, in return, I will be granted freedom. Let's be clear about one thing: No one grants me freedom for I am a free person." See Anderson's full speech below.
Some MPs in attendance at the press conference represented Germany, Croatia, Italy, and Romania. Other MPs attended remotely due to travel restrictions.
Editor's Note: We included this here on the website because the speech of every Parliament member in the embedded video is empowering and refreshing to hear from leaders. Unfortunately, this kind of leadership is sparse nowadays.
The European Parliament Members stood courageous and aimed their slingshot at a giant, a Herculean opponent. Nonetheless, they held the line for the people and with the people.
In the Philippines, we hope to see the same, but it seems we, the citizens are on our own. The politicians are all busy with their own political agenda, pushing for mandatory vaccination and alternative, ambiguous plans. [See Bato: No need for comprehensive plan, just vaccinate all Filipinos (msn.com); COVID vaccination for Pinoys should focus on incentives, not penalties — Robredo — Manila Bulletin (mb.com.ph); PIA — Sen. Bong Go reiterates support for proposals to provide incentives to fully vaccinated individuals to fight vaccine hesitancy.]
Not one politician has risen up for Filipinos like what the European Members of Parliament are doing. No one is as courageous as Christine Anderson, who spit venom against the higher echelon. Despite the lack of politicians and big personalities, the Philippine resistance is alive and well, but we need more to speak up against the lies and coercion [See MANIFESTO AND PRINCIPLES OF UNITY OF THE PHILIPPINE RESISTANCE AGAINST COVID TYRANNY].
If you choose to take up this mantle, then we commend you, for this is not an easy task. But it is necessary because the government we trusted has betrayed us. We live in a difficult time, and Voltaire is right: "It is dangerous to be right when the government is wrong."
We need courage, among other virtues, at this time of tyranny [also see Nicanor Perlas: It will take an extra level of courage to end this "pandemic"]. The sacrifice we make today is well worth it because it is for our freedom and our children's future.
Read Original Article
Read Online
Click the button below if you wish to read the article on the website where it was originally published.
Read Offline
Click the button below if you wish to read the article offline.