France Says Boosters Will be Required for Health Pass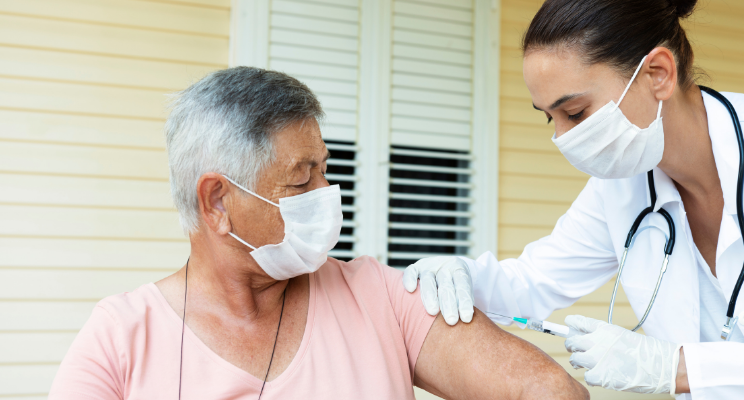 The following article was written by Reuters republished by CNBC last November 9, 2021. It discusses the recent developments in France.
In a recent statement, French President Emmanuel Macron said that those 65 and older will need to present proof of COVID boosters by mid-December in order to for their health pass to remain valid.
The health pass is required to enter restaurants and bars, go to gyms, conferences, and utilize planes and trains for long-distance travel. Macron said: "To those not yet vaccinated: Get vaccinated. Get vaccinated to protect yourselves. Get vaccinated to live normally".
Editor's Note: How many booster shots are you willing to take? If you are vaccinated, then you had better start thinking about the answer to this question because if you simply rely on your health authorities, then you had better prepare for lifetime COVID vaccination [see Israel vaccine czar warns citizens they need to prepare for fourth injections, says, "This is our life from now on", Australian Health Chief: COVID will be with us "forever", people must "get used to" endless booster shots, Fauci: "Full vaccination" will likely mean getting a booster shot].
As Fauci has said in an interview, boosters are going to become an integral part of the "pandemic" response, which also means that your government will be able to hold you, hostage, as long as these health passes are operational [See Fauci Admits Vaccines are Failing to Protect Vaccinated from COVID Hospitalization and Death]. They will coerce you to take the boosters, in the same way they are coercing the unvaccinated to take the vaccines Israel's vaccine pass will expire 6 months after second dose, people will need booster shots to enter non-essential businesses].
If you think this won't be a problem, then consider this: Already, the vaccinated are more prone to getting infected and experiencing symptomatic infection [read No justification for vaccine passports: UK data shows fully vaccinated more prone to COVID infection than unvaccinated, Study confirms jabs make no difference in spread of COVID, double-jabbed more prone to Delta infection].
Evidence is also showing that the immune systems of those who have been vaccinated are already compromised [read Research suggests Pfizer-BioNTech COVID-19 vaccine reprograms innate immune responses, Covid-Injection Lowers Natural Immunity by five- to six-fold, UK Government Data: Vaccinated are Seeing their Immune Response Plummet by About 5% Each Week].
This does not even consider the fact that you are increasing your chances of experiencing a severe adverse effect the more doses you take [see Pre-print study from Japan shows Delta will acquire complete resistance to current COVID vaccines, CDC advisors raise concerns about 'over-vaccination' and ask the White House for more data to show boosters are needed, Study confirms possibility that vaccine recipients will face ADE injuries and deaths].
Is this really the life you will choose for yourself?
Read Original Article
Read Online
Click the button below if you wish to read the article on the website where it was originally published.
Read Offline
Click the button below if you wish to read the article offline.