IATF Planning to Incentivize the Vaccinated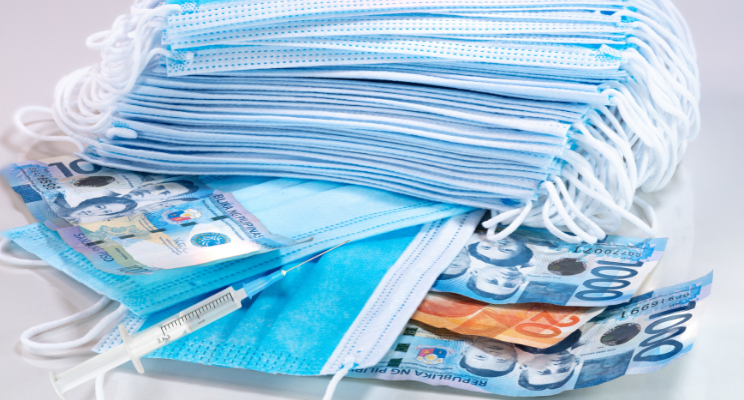 In an October 21, 2021 article published in the Phil Star Global, Romina Cabrera and Cecille Suerte Felipe reported that the Philippines' Inter-Agency Task Force for the Management of Emerging Infectious Diseases (IATF) is studying incentives for vaccinated people.
According to the report, National Task Force against COVID-19 chief implementer and Vaccine Czar Carlito Galvez Jr. presented a list of suggestions from the private sector to boost vaccination by giving people incentives. This presentation was given to President Duterte last October 19. Below are some of the recommendations included on Galvez's list:
Those vaccinated are the only ones who will be allowed to get out, dine-in, and travel without restrictions.
The private sector suggested that to encourage vaccination, companies are allowed not to hire unvaccinated job applicants and require RT-PCR tests for existing employees who are not vaccinated, and with such tests taken at the employees own expense.
Mandatory vaccines for healthcare workers, school employees, public transport workers, civil servants, and 4Ps; mandatory vaccinations for unrestricted access to public transport, travel, restaurants, and tourism establishments.
To remove capacity restrictions for all public transport and ease curfews as well as prioritize the safe, optional reopening of schools in areas with high vaccination rates
Galvez added that the objective is to inject 1.5 million people per day to achieve a "happy Christmas" and reach 70% of the target population before the 2022 election period in February. "Right now, supply is not anymore an issue. We have more than 38 million doses in our warehouses."
Editor's Note: This article is another addition to the growing list of authoritarian methods used for vaccine implementation. It is also proof that vaccine hesitancy in the country is very high and that the only way the government can get people to take the vaccine is to begin coercing its people. In the Visayas, there are about two million doses sitting in warehouses, no one wants to take the vaccine. [See https://www.sunstar.com.ph/article/1910558/Cebu/Local-News/2M-Covid-19-vaccines-unutilized-in-Central-Visayas.]
The Philippines is not the only country doing this coercion, and our authorities are merely copying a blueprint that has nothing to do with health [see Italy Makes "Green Pass" Mandatory for All Workers; Australian Health Chief: COVID will be with us "forever", people must "get used to" endless booster shots; Los Angeles Implements Vaccine Passports, Creates Divisive, Discriminatory, Two-tiered Society; New York fires 72,000 health care workers for failing to take the jab; Israel's vaccine pass will expire 6 months after second dose, people will need booster shots to enter non-essential businesses].
Other countries started this repressive method early on, and they have received massive pushbacks from the citizens. Some countries have experienced 14 consecutive weekends of freedom rallies. Is the Philippines truly ready to face this kind of pushback? [See What the Media Doesn't Want You to Know: The Pushback has Grown; September 18, 2021: World comes together to protest against lockdowns, vaccine passports, digital IDs]
When a particular health strategy has confirmed negative consequences both to individuals and to the entire society, people have the right to choose because everybody has the right to life. This is how a government that is just and fair operates.
What is lacking in all these inoculation agendas is informed consent. These are experimental vaccines under emergency use authorization (EUA), therefore, people have the right to know, including possible dangers following injection. [See Physicians For Informed Consent release new documents discussing efficacy and risk of COVID vaccines vs. COVID infection; FDA knew COVID vaccines would lead to severe adverse events, sanitized info was given to people to prevent vaccine-hesitancy.]
We also wish to remind people that all these "suggested" strategies mentioned above are illegal. The Constitution and RA 11525 have secured our freedom from this kind of coercion. The Department of Labor and Employment DOLE has also reiterated that the no-jab, no-job policy is illegal. Will the national government be complicit in this crime?
Take note, however, that in order for the law to protect you, you will need to assert your constitutional rights. We recommend you start by watching the video KNOW YOUR RIGHTS: A Legal Explanation by Atty. Aaron Soguilon and reading its accompanying article, Ready to pushback? Here are some documents you can use to protect yourself from vaccine coercion.
Read Original Article
Read Online
Click the button below if you wish to read the article on the website where it was originally published.
Read Offline
Click the button below if you wish to read the article offline.