CDC Endorses Pfizer, Moderna Vaccines Over J&J, Citing Blood Clot Risk — But Data Show All Three Carry Similar Risk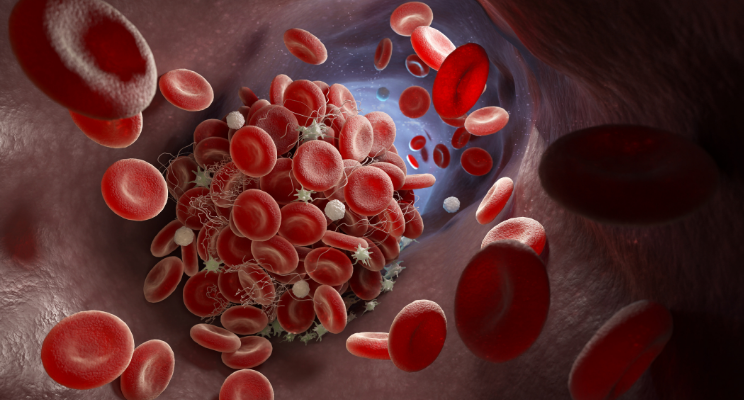 In a December 17, 2021 article for The Defender, Megan Redshaw reported, that an advisory panel to the Centers for Disease Control and Prevention (CDC) on Thursday voted to "preferentially recommend" mRNA COVID vaccines Pfizer and Moderna over the Johnson & Johnson (J&J) shot for adults 18 years and older.
According to the report, the recommendation came after the agency's advisory panel said that the rate of rare blood-clotting disorders following the J&J vaccine was higher than expected[1]https://www.wsj.com/articles/cdc-advisers-review-blood-clotting-risk-associated-with-j-js-covid-19-vaccine-11639662363. The CDC signed off on the panel's updated guidance late Thursday[2]https://www.cdc.gov/media/releases/2021/s1216-covid-19-vaccines.html.
Despite this, CDC Officials said that J&J will not be pulled out from the market because it is often the only vaccine available for prison populations, the homeless, and other high-risk groups[3]https://www.cnn.com/2021/12/16/health/johnson-vaccine-acip-recommendation-mrna-preferred/index.html. Some panel members said the vaccine should remain available to anyone appropriately informed of the risks.
Editor's Note: When data shows that all the abovementioned covid jabs can generate blood-clotting, why subject solely J&J to this non-endorsement? [See AAPS: Blood clots happen with all COVID vaccines; Moderna and Pfizer are prone to blood clots too. Also, read EMA confirms: AstraZeneca vaccine linked to rare blood clots.] What kind of politics is at play here, and who are those involved?
We must stress, however, that the non-recommendation of the J&J jab is partial and hypocritical since the injection was not recalled and taken out from the market despite its known risks. How much of a risk does the J&J jab carry, and how much higher is its risk compared to Pfizer and Moderna? Where is the empirical support for the preferential proposition for Pfizer and Moderna? Are the benefits of J&J higher than that of its risks?
CDC's very own Vaccine Adverse Events Reporting System (VAERS) has recorded fatality from almost all the jabs, yet those adverse events are still considered rare, negligible, and have nothing to do with the covid doses. How many more reports of injury and death should VAERS document before the deaths and side effects are considered unacceptable, and health agencies say it's time to cease these experimental jabs?
Remember, several countries have already recognized the risks from taking these doses [see Finland suspends Moderna for young people due to increased risk of heart inflammation following vaccination; France Halts Use of Moderna for People Under 30 Years; Iceland stops Moderna use for all ages; Germany Suspends Moderna for Under 30s; Sweden, Denmark pause use of Moderna COVID vaccine for younger age groups due to side effects; Singaporean doctors call for delay of COVID jabs for young people; Taiwan halts second dose of Pfizer COVID vaccine for children aged 12-17 years; Japanese Health Ministry warns of COVID vaccine's side effects. Also, read EMA finds vaccine link to heart inflammation; EU Lists Transverse Myelitis as Side Effect of J&J COVID-19 Shot; FDA adds heart inflammation warning to Pfizer, Moderna experimental vaccines; FDA adds warning to Johnson and Johnson vaccine for increased risk of rare neurological complication].
Why are governments so tenacious about inoculating high-risk individuals like those with co-morbidities and immunocompromised when there is no data to show that the jab is safe for them? They excluded this group from the vaccine trial. [See https://newsinfo.inquirer.net/1340088/dost-who-solidarity-trial-for-covid-19-vaccine-in-ph-may-start-december?utm_medium=Social&utm_source=Facebook#Echobox=1601007449]
Why are we being coerced to take it when data shows that they offer zero benefits for vulnerable groups? [See 57 leading scientists, doctors, and public policy experts call for immediate halt to COVID vaccine rollout; Norway Study Finds ZERO Vaccine Effectiveness Against Death for Covid Hospital Patients; Study shows COVID vaccines unable to protect vulnerable groups.]
Evidently, this inoculation agenda is not about health. If you think the governments would slow down with their inoculation campaign when people start realizing that they were wrong, then you'd be disappointed. The goal post keeps on changing, we won't be surprised if their target is now 100% vaccination rate [see This is the reason why authorities want 100% COVID vaccination. Also, read The war on the 'unvaccinated' is a desperate attempt to destroy the control group].
Do you think that 100% vaccination is the end of this authoritarian rule? No, because boosters were pre-planned, they are part of the total package [see Pfizer Controls Health Policy of 110 Countries, CCH Challenges the Duterte Government to Make Public Its Contract with Pfizer, Israel vaccine czar warns citizens they need to prepare for fourth injections, says, "This is our life from now on", France Says Boosters Will be Required for Health Pass, Australian Health Chief: COVID will be with us "forever", people must "get used to" endless booster shots].
Read Original Article
Read Online
Click the button below if you wish to read the article on the website where it was originally published.
Read Offline
Click the button below if you wish to read the article offline.