EU Lists Transverse Myelitis as Side Effect of J&J COVID-19 Shot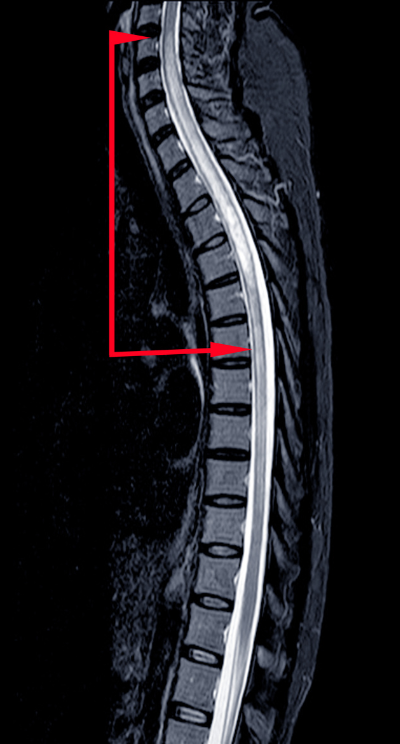 In this article by Reuters which was republished by Rappler last November 11, 2021, we learn that the European Medicines Agency (EMA), Europe's drug regulator, has recommended that transverse myelitis be listed as a side effect of Johnson&Johnson's COVID vaccine. Transverse myelitis is an inflammation of the spinal cord that can manifest as incessant pain, sensory problems, weakness in the legs and arms, and bladder and bowel problems[1]https://www.ninds.nih.gov/Disorders/Patient-Caregiver-Education/Fact-Sheets/Transverse-Myelitis-Fact-Sheet.
Additionally, EMA is assessing reports of a blood condition known as capillary leak syndrome (CLS) following Moderna vaccination.
Editor's Note: Transverse myelitis is one of the possible adverse events listed in "slide 16" [see FDA knew COVID vaccines would lead to severe adverse events, sanitized info was given to people to prevent vaccine-hesitancy]. Did governments monitor the frequency of its occurrence among vaccinated people? Did health regulatory agencies teach medical professionals how to detect, report, and address this condition among the vaccinated?
Because the US Food and Drug Administration (FDA) has failed to declare the true list of possible adverse events of COVID vaccines early in the vaccine rollout, they have wasted precious time (and data) to mitigate the impacts of this condition.
What the FDA did is criminal. Why would you trust your life and your children's life on the advice of a criminal organization?
Also as the EMA is still in the beginning stages of investigating blood clots from Moderna vaccination, we want to remind people of these articles which were released early in 2021: Moderna and Pfizer are prone to blood clots too, AAPS: Blood clots happen with all COVID vaccines, Dr. Charles Hoffe: mRNA vaccines will kill most people through heart failure, 62% already have microscopic blood clots, Autopsy confirms Michigan woman died from blood clots due to vaccine, US pauses Johnson & Johnson vaccine, citing "rare" blood clots, The Pandemic of Heart Attacks Caused by Blood Clots.
Why are drug regulators taking such a long time to investigate reports of serious adverse events?
Read Original Article
Read Online
Click the button below if you wish to read the article on the website where it was originally published.
Read Offline
Click the button below if you wish to read the article offline.