Are Kids at Risk of the Coronavirus Delta Variant?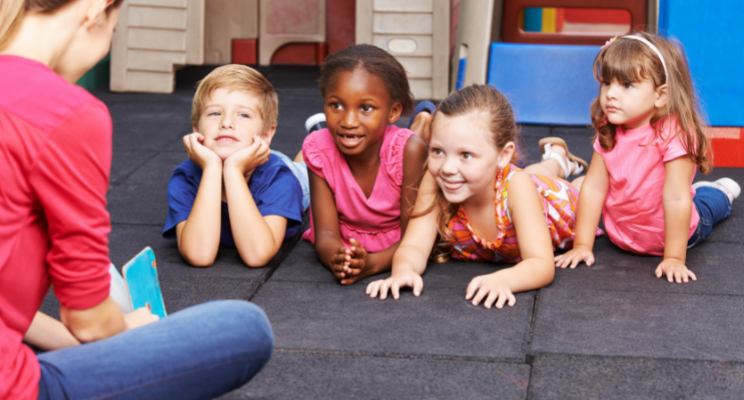 On September 23. 2021, Manila Times republished an article originally posted in the Associated Press. The article states that there is no solid indication that the coronavirus delta variant makes children and teens sicker than earlier versions of the virus.
According to the report, in the U.S., the hospitalization rate for Covid-19 was less than 2 per 100,000 children in late August and early September – similar to the peak last winter. The article adds that the portion of kids hospitalized with malignant illness hasn't changed significantly. This data is from the US Centers for Disease Control and Prevention (CDC).
Also, the report said that American Academy of Pediatrics and Children's Hospital Association data shows weekly infection rates among U.S. children continue to increase and have now surpassed the spike in wintertime. Although the figures show that more children are getting infections, there is no indication that they become sicker. Most infected kids have mild infections or no symptoms and do not need to be hospitalized.
Editor's Note: This report confirms that children are still the least affected by COVID-19, even with the arrival of the Delta variant which has been touted as "dangerous" and "deadly" [see Mainstream media spinning news about Delta cases to sell vaccines to unvaccinated].
From the very beginning of this "pandemic," there has been a consensus that COVID poses no risk to children [See CDC updates planning scenarios, shows IFR lower than flu]. People panicking due to greater "infection" among children is a sign that they have been so reliant on the fear-mongering media. Ask any student who has studied even basic immunology, and they will tell you that this is a good thing. When children get infected, and the "infection" does not lead to severe disease, it means that the virus is now on its endemic phase, and the population is reaching natural herd immunity [Also read New study shows the path towards endemic COVID].
We want to remind you of the following facts:
Delta may be contagious, but it is not any deadlier than the original strain. [See Scientist confirms Delta variant more transmissible, but not more deadly; Delta variant being used to sell COVID vaccines but no proof the variant is deadly]
COVID is largely age-biased. The older and the sicker a person is, the more severe that person can become. Children are neither. They are much more likely to die of the flu than of COVID, so articles, for example, the one attached below is not at all about protecting children, but really about promoting COVID vaccination of children.
The fact that children are only getting mild symptoms from the Delta variant is testament to the reality that their immune systems are strong enough to neutralize COVID. [See Understanding the immune system of children may be the key to understanding susceptibility to SARS-COV-2; Our immune system evolves to fight coronavirus variants; Our immune system is the biggest mystery during this coronavirus outbreak; Our immune system can fight back; Your immune system: the best defense against COVID-19].
Children getting infected with COVID means that they are also better protected against reinfecg severe disease, and are less likely to fall ill due to new variants of the virus [See Your immune system can protect you from COVID and all its future variants, anyone who says otherwise is lying; Our immune system evolves to fight coronavirus variants; Our immune system is the biggest mystery during this coronavirus outbreak; New study: T-cells induced by COVID infection can respond to new SARS-CoV-2 variants; T-cell immunity found in SARS-CoV-2 infected individuals and close contacts who never experienced detectable infection; Researchers find life-long immunity to Spanish flu, can natural immunity to SARS-CoV-2 offer the same?].
The protection they get by recovering from natural infection is superior to any COVID vaccine they will receive [See Largest scientific study: COVID-recovered individuals better protected from Delta compared to the vaccinated; Natural immunity triggered by COVID infection superior to vaccine-induced immunity; Do not take the vaccine if you've had COVID].
The vaccines are already failing. There is no sense in using them to "protect" children from the Delta variant. In fact, data from highly vaccinated countries are now showing that they cannot even protect the vulnerable populations [See Israel, once the model for beating COVID, now has one of the highest infections in the world; Israel vaccine czar warns citizens they need to prepare for fourth injections, says, "This is our life from now on"; Countries with the highest vaccination rates also facing surge in COVID cases and deaths; Mandaluyong City uses new reporting strategy: Shows more vaccinated people getting symptomatic COVID; Florida counties with highest vaccination coverage (50-61%) now experiencing COVID outbreaks; Countries report increased cases after using Sinovac vaccine; COVID spiking in states with high vaccination rate].
The side effects of these vaccines are riskier for children. Remember that even if the adverse effects are "less serious," children will have to deal with them for decades. [See Study: Risk of death following vaccination higher than COVID-19 among the most vulnerable groups, CDC advisory panel set to meet to discuss higher-than-expected cases of myocarditis among the young vaccinated; EMA finds vaccine link to heart inflammation; Pediatrician says heart inflammation following vaccination looked like kids were having a heart attack; Experimental mRNA vaccines could cause long term chronic illnesses; What is pathogenic priming?; Peer-reviewed research shows mRNA vaccines can cause neurodegenerative diseases; UK Data shows more people died due to COVID injections in 8 months than people who died of COVID-19 in 18 months; The evidence is in: Vaccines have failed, more dangerous than the virus]
RT-PCR is flawed. Why are governments still using them to make public policy? [See RT-PCR tests are scientifically meaningless; New York Times: More experts questioning RT-PCR testing; New study proves that RT-PCR positivity should not be used as a measure of infectiousness; Sweden: PCR cannot be used for diagnosis; Manitoba Government Chief Microbiologist: 56% of positive "cases" are not infectious, but products of misleading RT-PCR tests; Austrian court: PCR test not suitable for diagnosis].
Read Original Article
Read Online
Click the button below if you wish to read the article on the website where it was originally published.
Read Offline
Click the button below if you wish to read the article offline.