Covid Pediatric Jabs Experimental, Witnesses Tell QC Court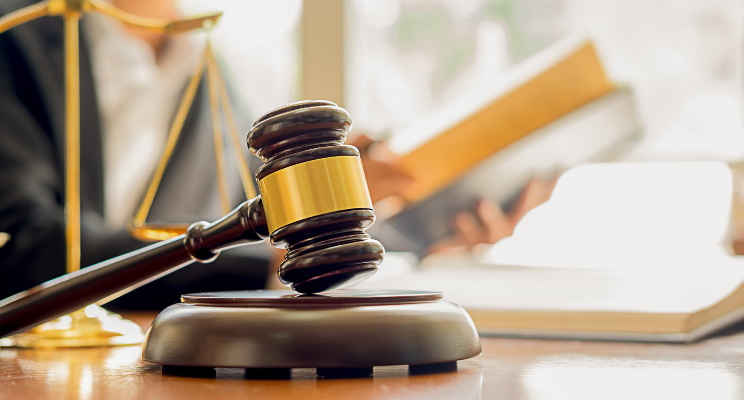 In an April 14, 2022 article published in The Manila Times, Arlie Calalo reported that former Biliran Rep. Glenn Chong and Dr. Benigno Agbayani told the court that pediatric covid jabs are experimental.
According to the article, Chong and Agbayani Appeared before Judge Maria Cherell de Castro-Sansaet of Branch 222 of the Quezon City Regional Trial Court. The two witnesses insisted that the mass vaccination conducted by the Department of Health (DoH) was not mandated under Republic Act (RA) 11525 or the "Covid-19 Vaccination Program" and that inoculation was only experimental in nature.
De Castro-Sansaet set another hearing on April 26 to continue Agbayani's testimony. Dr. Romeo Quijano, a pharmacologist, and toxicologist, and PAO Forensics Division chief Dr. Erwin Erfe are expected to take the witness stand on May 10.
Editor's Note: We are pleased that this case is already being heard despite the previous delays [see A Parent of Dengvaxia Victim Together with a Parent Who Formerly Covered Dengvaxia Case File TRO to Stop Pediatric Rollout of COVID Vaccines; More Parents Stepped Forward Joining Petitioners Seeking to Halt Covid-19 Inoculation of Children; QC Judge Inhibits Self from Case vs Pediatric COVID Jab].
The government and health officials assumed that the vaccine hesitancy of Filipinos blossomed from Dengvaxia mishaps [see Did We Forget Our Lessons from Dengvaxia?]. For some parents, it could be true, but for some, they know these jabs are experimental and could affect their children's future [see Are the Chinese COVID Vaccines Safer for Children?; Pfizer jab for 5 to 11 years fails FDA standard for 50% efficacy].
This case will change the covid vaccination calculus and save the lives of kids who are yet to be mandated to get the experimental doses.
Dear parents, you must understand that our kids are equipped with the immune system to fight viruses [see No Need for Vaccines: Children's Immune Systems Primed and Ready for SARS-CoV-2; Understanding the immune system of children may be the key to understanding susceptibility to SARS-COV-2]. The chance of getting infected with covid is near impossible, but if they will, the survival rate is 99.9987% [see Updated IFR for COVID Confirms 99.9987% Survival for Under-20's]. This fact overshadowed the need to inoculate them with an experimental jab that poses more risks to their health than benefits if there are any. [See Should you vaccinate your children?; Are the Chinese COVID Vaccines Safer for Children?; Are COVID-Recovered Unvaccinated Children at Risk of Reinfection?]
Dear parents, the Philippines' pediatric covid inoculation lagging behind other countries for three to four months. Other nations show scientific data contrary to safe and effective. These pieces of evidence should be your warning bells not to gamble your child's health just because your pediatricians tell you covid jabs are safe and effective [see Pediatricians show ignorance and complicity in recommending vaccination of young children; Latest VAERS report shows increased vaccine injuries among children; CDC, WHO begins probe on mysterious liver disease among children; UK launches investigation on higher-than-usual hepatitis cases among children; Peer-reviewed article: Vaccination of healthy children not ethically justified; Florida breaks with CDC: No COVID vaccine for healthy children]. Most often than not, they do not do their due diligence to research, and what they know, DOH told them there are no safety signals with these jabs [see DOH Undersecretary Herminigildo Valle's 17-year-old Son Dies Days After the Second Dose of COVID Jab].
Dear parents, wake up now to the truth, or you'll wake up remorseful one day! [See Psychiatric Disorder Following Pfizer COVID Jab, Not a Rare Case, VigiAccess Has Recorded Thousands of Cases; Dr. Vernon Coleman: mRNA Jabs are Causing Cardiac Disorders Resulting to Sudden Deaths and Serious Injuries; CDC Data Suggests Nearly 35,000 Reports of COVID Vaccine Injuries, Including Death Among 5- to 17-Year-Olds].
Read Original Article
Read Online
Click the button below if you wish to read the article on the website where it was originally published.
Read Offline
Click the button below if you wish to read the article offline.