Pfizer wants children aged 5 to 11 to take boosters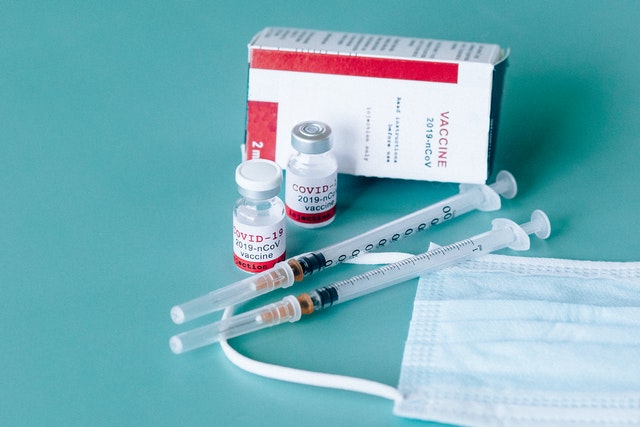 In this April 14, 2022, article published by NBC News, Sara Miller and Berkeley Lovelace Jr. report on the recent statement released by Pfizer on the results of its clinical trial of booster shots for children aged 5 to 11 years.
According to Pfizer, an additional dose led to a thirty-six-fold increase in antibodies against the Omicron variant of the COVID.
Several experts are, however, questioning the need for boosting children. Dr. Isaac Bogoch, an infectious disease specialist at the University of Toronto says that there should be a "high bar" for authorizing the booster. Dr. Paul Offit, a well-known vaccine expert from the Children's Hospital of Philadephia agreed. He said, "We are going to have to accept mild disease as part of this virus".
Editor's Note: We are shocked at the sheer brazenness of Pfizer executives. After their failure to prove the effectiveness of the COVID shot for children aged 5 to 11 years, they have gone on and injected children with more experimental vaccines [see Pfizer jab for 5 to 11 years fails FDA standard for 50% efficacy and Pfizer jab for 5 to 11 years fails FDA standard for 50% efficacy].
They did this knowing that healthy children have already been injured by this COVID shot [see Latest VAERS report shows increased vaccine injuries among children, Recent VAERS Data Shows COVID Vaccines Harm Children, Taiwan halts second dose of Pfizer COVID vaccine for children aged 12-17 years, COVID Vaccines for Children are as Fatal as for Adults', One in 9 Children Suffered Severe Adverse Reaction from the COVID Vaccine. Also read Florida breaks with CDC: No COVID vaccine for healthy children, Group of Senior Doctors and Scientists Call on JCVI to Pause Roll out of COVID Vaccines to Children 5 to 11 years, Australian Senator Calls for Immediate Suspension of Vaccine Rollouts for Children, COVID Vaccines Would Kill 117 Children Aged Five to 11-Year-Olds in Order to Save One Child Dying from COVID].
They did this even when they knew that children did not need these "vaccines" [see Article from mainstream news confirms: Children do not need COVID vaccines to live life normally, No Need for Vaccines: Children's Immune Systems Primed and Ready for SARS-CoV-2, Experts assess safety and necessity of Moderna COVID-19-mRNA-Vaccine for children, Expert evidence regarding the use of Pfizer COVID-19 mRNA Vaccine for children].
And our governments did nothing to stop these vaccines even when there is evidence showing that these vaccines could impair the immune systems of our children [see Peer-reviewed study confirms mRNA COVID jabs dangerous, suppress innate immune system, COVID Boosters May Compromise Immune System Ability to Fight Virus].
If government regulators approve the booster shots for young, healthy children aged 5 to 11 years, then you realize that your government is not thinking of your children's future. Why would you trust them? [See how they already compromised the future health of our children, read What happens to children's immune systems after a year of lockdowns and social distancing?, The biggest public health threat is not a virus but a weakened immune system, and Long-term dangers of experimental mRNA shots].
Read Original Article
Read Online
Click the button below if you wish to read the article on the website where it was originally published.
Read Offline
Click the button below if you wish to read the article offline.