Article from mainstream news confirms: Children do not need COVID vaccines to live life normally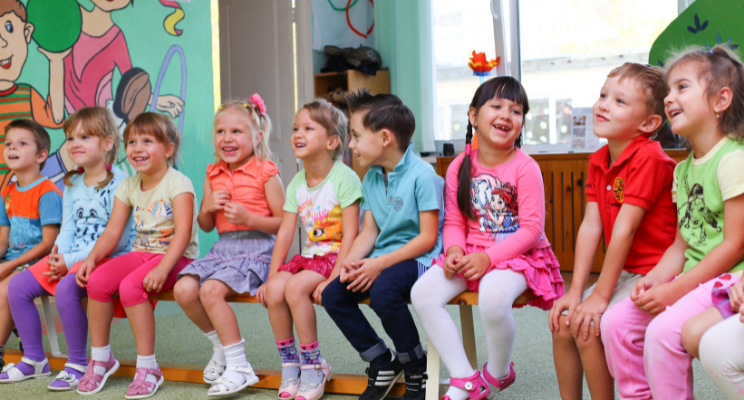 The following article was written by Emily Oster and was published by The Atlantic last March 18, 2021. In it, Oster says, "families with young children don't, in fact, have to live like it's 2020 until 2022. Parents can go ahead and plan on barbecues and even vacations. The explanation for why lies in the resilience of kids to COVID-19, and in herd immunity".
Oster goes on to make these important points:
Children are not at high risk for COVID-19…they are much less likely to fall ill, especially seriously ill…kids seem to be naturally protected.
…even in the absence of [a vaccination program], kids are not at the same risk of serious illness as the rest of us. We should be able to return to some normalcy well before our kids get a vaccine.
…children who do contract the coronavirus. Some children have serious post-COVID illness (called MIS-C), but this remains extremely rare. New research is showing that long COVID is usually linked to older age groups, and to graver symptoms while sick.
New variants are not more risky for kids than the original strain.
Editor's Note: This article may have been written eight months ago, but it is even more relevant now as countries are starting to roll out vaccinations for children.
As Oster has said in the article, from the very beginning of this pandemic, we already knew that children were not at high risk of COVID-19 and they seem to have natural protection against the disease [Read No Need for Vaccines: Children's Immune Systems Primed and Ready for SARS-CoV-2, Understanding the immune system of children may be the key to understanding susceptibility to SARS-COV-2, Kids develop coronavirus antibodies without testing positive. Also, read Thousands of Physicians and Scientists Reach Consensus: Natural Immunity Works, Children Do Not Need COVID Vaccination].
They are less likely to contract COVID, and when they do, they do not typically exhibit experience symptomatic disease. They also do not usually experience long COVID. These facts have not changed since the article was first written.
We also know that over the past months, evidence is showing that vaccinated people are more likely to get infected as their immune systems are reprogrammed by the vaccine [see Covid-Injection Lowers Natural Immunity by five- to six-fold, Study confirms jabs make no difference in spread of COVID, double-jabbed more prone to Delta infection, UK Government Data: Vaccinated are Seeing their Immune Response Plummet by About 5% Each Week, Waterford, Ireland: Vaccinated Patients in ICU as High as Total Number of COVID Patients in ICU Last Year, Majority of Covid-19 Deaths and Hospitalizations in Scotland are Fully Vaccinated, Fauci Admits Vaccines are Failing to Protect Vaccinated from COVID Hospitalization and Death, Worldwide data from 185 nations prove that the highest death rates are in the most vaccinated countries; we are now in a pandemic of the vaccinated].
We also know that the vaccines have side effects which can be pretty serious [see Vaxxed adolescents six times more likely to suffer heart problems than from COVID-19, France Halts Use of Moderna for People Under 30 Years, Finland suspends Moderna for young people due to increased risk of heart inflammation following vaccination, Sweden, Denmark pause use of Moderna COVID vaccine for younger age groups due to side effects EMA finds vaccine link to heart inflammation, Iceland stops Moderna use for all ages, Taiwan halts second dose of Pfizer COVID vaccine for children aged 12-17 years, FDA adds heart inflammation warning to Pfizer, Moderna experimental vaccines, Pediatrician says heart inflammation following vaccination looked like kids were having a heart attack, W.H.O's VigiAccess Shows More than Two Million Adverse Events Following COVID Vaccination].
Our question is: why would you feel that your children would need vaccination when there are available therapies to cure COVID? [Read Philippine Doctors Release Home Care Guide for COVID and Other Respiratory Illnesses] Why are you willing to risk their long-term health by injecting them with an experimental drug?
Read Original Article
Read Online
Click the button below if you wish to read the article on the website where it was originally published.
Read Offline
Click the button below if you wish to read the article on the website where it was originally published.