Recent VAERS Data Shows COVID Vaccines Harm Children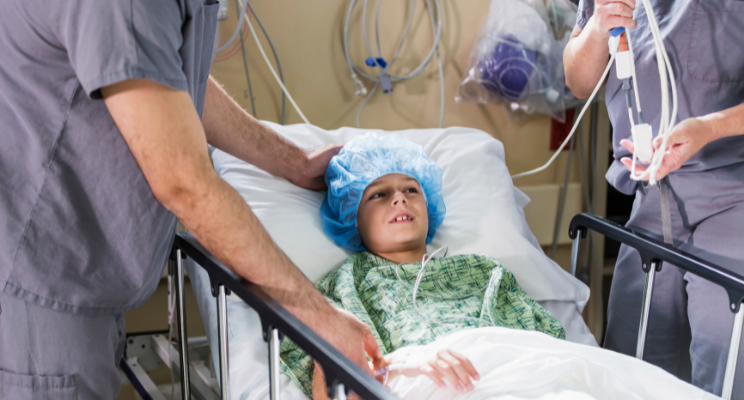 In a December 3, 2021 article published in The Defender, Megan Redshaw reported that the U.S. Center for Disease Control and Prevention (C.D.C.) Vaccine Adverse Events Reporting System (VAERS) had recorded deaths from children aged five to 17 following vaccination.
According to the article, VAERS data was released on December 3, and VAERS report from December 14, 2020, to November 26, 2021, for 5- to 11-year-olds shows the following trends:
2,586 adverse events, including 34 rated as serious and two reported deaths. One notable death occurred in an 11-year-old girl (VAERS ID 1696757) from Georgia who was vaccinated on September 14, 2021 – almost six weeks before Pfizer's COVID vaccine authorization in the five to 11 age group.
Data for 12- to 17-year-olds show:
Editor's Note: This is another smoking syringe showing that these adverse events, including fatal ones, dismantle the false belief that vaccines are safe and effective for children.
World Health Organization (WHO) Vigiaccess shows more than 2.7M adverse drug reactions, including permanent injury and death. Is this their definition of safe and effective? [See W.H.O.'s VigiAccess Shows More than Two Million Adverse Events Following COVID Vaccination.]
When adults have fallen victims to this inoculation, why are our governments insisting on injecting the same dangerous formulation into children? What is the point when they have an immune system primed and ready for COVID? [see No Need for Vaccines: Children's Immune Systems Primed and Ready for SARS-CoV-2]
Some countries have already halted the use of Moderna for their citizens under 30 years old due to a high risk of cardiac disorder [see Finland suspends Moderna for young people due to increased risk of heart inflammation following vaccination; Germany Suspends Moderna for Under 30s; Sweden, Denmark pause use of Moderna COVID vaccine for younger age groups due to side effects; Iceland stops Moderna use for all ages; France Halts Use of Moderna for People Under 30 Years].
However, Pfizer, too, poses the same dangers or probably worse. Scrutiny of Pfizer documents had revealed that the company had concealed crucial information to get the Emergency Use Authorization (E.U.A.), especially for children 5-17 years old [see Pfizer Manipulated Study Data to Get Emergency Use Authorization 12-to-15 Year-olds; Pfizer's Assassin VaccineWhistleblower Working for Company Testing Pfizer COVID Vaccines Says Company Falsified Data, Engaged in Questionable Research Practices; AstraZeneca and Pfizer jabs associated with serious new side effects; Expert evidence regarding the use of Pfizer COVID-19 mRNA Vaccine for children. Also, read Taiwan halts second dose of Pfizer COVID vaccine for children aged 12-17 years; Journal censors article showing high incidence of heart inflammation following Pfizer vaccination; F.D.A. adds heart inflammation warning to Pfizer, Moderna experimental vaccines; Dr. Charles Hoffe: mRNA vaccines will kill most people through heart failure, 62% already have microscopic blood clots; Research suggests Pfizer-BioNTech COVID-19 vaccine reprograms innate immune responses; Hongkong finds increased myocarditis in teens].
Experts have warned us that these experimental covid injections will injure and kill children. Do you want a mass grave before you see the truth hidden in plain sight? [see Pfizer Concealed Documents Proving that Covid Jab Will Kill Children; COVID Vaccines Would Kill 117 Children Aged Five to 11-Year-Olds in Order to Save One Child Dying from COVID; Expert Asks F.D.A.: Why are kids "Dropping like Flies" after COVID Vaccine?; Randy Hillier: Investigate the sudden deaths among young people; A Scientist Tells US FDA: "Please Do Not Give This to Kids"; One in 9 Children Suffered Severe Adverse Reaction from the COVID Vaccine; French Doctors Caution Against Vaccinating Healthy Children; COVID Vaccines for Children are as Fatal as for Adults'].
And while some governments are trying to deny the connection between these deaths and vaccination, one thing is clear: many of these children were healthy before vaccination.
We have compiled below some news reports of children who have suffered severe illnesses and deaths following vaccination. If these don't raise red flags for parents, we don't know what else will.
Also, watch Maddie de Garay's story, 12-year-old Pfizer clinical trial participant for ages 12-15. Pfizer declared no severe adverse event, but Maddie is a living testimony of Pfizer's misdemeanor. Can you imagine how it would destroy your children if they were forced to live with the irreversible effect of vaccination their entire lives? [See Maddie de Garay – Pfizer 12-15 Year Old Clinical Trials – No More Silence – Telling Our Stories, and a few stories are included in the video.]
These are just a few; we will be adding other articles next time. Are you sure that you can forgive yourself if these vaccines injure your children?
Read Original Article
Read Online
Click the button below if you wish to read the article on the website where it was originally published.
Read Offline
Click the button below if you wish to read the article offline.