Peer-reviewed article: Vaccination of healthy children not ethically justified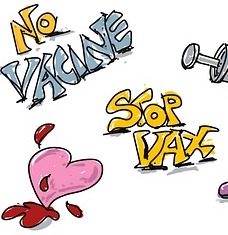 The following article was written by Steven Kraaijeveld, Rachel Gur-Arie, and Euzebuisz Jamrozik and was published by the Bioethics journal last March 25, 2022.
In this article, the authors present three of the strongest arguments that could justify the COVID vaccination of children:
an argument from paternalism
an argument from indirect protection and altruism
an argument from global eradication
The authors also offer a number of objections to these arguments in order to show that none of them are acceptable. They also offer additional arguments against making COVID-19 vaccination mandatory for children. The authors conclude that routine COVID vaccination of healthy children is not ethically justified.
Editor's Note: While the arguments presented in this article have been made by many other experts in the past, it is refreshing to see these kinds of articles published in a well-known journal.
The number of scientists who are speaking against the vaccination of healthy children is growing [Florida breaks with CDC: No COVID vaccine for healthy children, Open letter to pediatricians and parents includes more than 1,000 references for true informed consent on COVID vaccination, French Doctors Caution Against Vaccinating Healthy Children, Urgent message from doctors: Do not vaccinate kids, Thousands of Physicians and Scientists Reach Consensus: Natural Immunity Works, Children Do Not Need COVID Vaccination, No Need for Vaccines: Children's Immune Systems Primed and Ready for SARS-CoV-2. See more at Schools and Children].
More and more experts are being forced to speak up against the "accepted science". We must now ask then: why aren't these warning calls being taken seriously when our children's lives are at stake? Why are governments acting so carelessly by allowing the space for the experimentation of our children? [Also read Should you vaccinate your children?].
Read Original Article
Read Online
Click the button below if you wish to read the article on the website where it was originally published.
Read Offline
Click the button below if you wish to read the article offline.