Duque and Cohorts Programming Filipinos for Surge of COVID Anew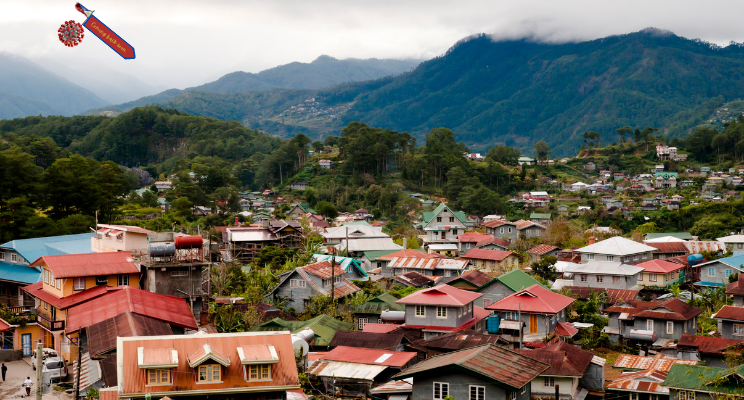 An April 19, 2022 article published on CNN reported that COVID-19 cases gradually increased in 14 areas under Alert Level 1.
According to the article, during a taped Cabinet meeting, Duque did not name the 14 areas, but he noted in his presentation that the Cavite province, Manila, and Quezon City had the highest number of new infections from April 12 to 18. At least 101 cases were recorded in Cavite, 92 in Manila, and 82 in Quezon City.
In addition, Vaccine czar Carlito Galvez said cases in the Bangsamoro Autonomous Region in Muslim Mindanao are also increasing amid the observance of Ramadan.
Also, in a separate briefing on April 19, Health Undersecretary Maria Rosario Vergeire clarified that the increase in infections in these areas cannot be significant yet. "In some areas, zero cases become two. From zero case, there are now there. That's why the growth rates become positive." [Translated from Filipino.] She added hospital utilization rates remain stable in these areas.
Editor's Note: Regardless of how the health officials put it, other countries have already dropped zero covid policies and counting cases. [See South Korea shifts pandemic policy to focused protection; Singapore Abandons Zero COVID Strategy; How Denmark decided COVID isn't a critical threat to society].
Are the authorities expecting the surge of fresh cases to reinstate another Draconian measure? Seemingly there is a brewing rise somewhere, and people are being programmed for it; this is not uniquely Philippine's strategy as other countries announced it a few weeks prior [see Fauci: Be prepared to return to COVID restrictions if cases surge again; Implementing another full lockdown in UK will cause riots]. While other countries are already picking up the fragments of the pandemic and moving on [see More European countries roll back COVID restrictions; UK the 11th Country to Remove COVID-19 Travel Restrictions; South Korea continues to relax COVID restrictions despite experiencing highest per-person infection rates in the world].
Hospital utilization remains stable; therefore, no need for panic however these officials employ scare tactics. And those areas they have mentioned with increasing cases, albeit negligible, are areas with high vaccination uptake. Are they implicitly admitting that the surge will be driven by vaccinated? [See Mandaluyong City Covid-19 Cases are Driven by Vaccinated; Health Expert Warns There Maybe a New COVID Surge After May 9 Election; WHO Warns of New COVID Surge in Two Months, Urges PH Authorities for a House-to-house Vaccination; DOH Warns Surge of COVID Infection Up To 35,000 on May 9 Election Day.]
Despite being long overdue, the Philippines should start adopting focused protection instead of any other policies, such as lockdowns and mask mandates. Focused protection had been campaigned by The Great Barrington Declaration, Sweden, and in the Philippines, Nicanor Perlas had submitted The Briefing Paper to the government in 2020 [see The Great Barrington Declaration: Life must return to normal for the healthy, the vulnerable must be protected; The scientist behind Sweden's controversial coronavirus strategy weighs in on the effectiveness of the approach; The Briefing Paper].
Also, focused protection should only include testing symptomatic to avoid counting incidental covid, which had been the case for two years [see How COVID Testing Strategy Will Extend Pandemic Scare; Scientists: No way of stopping the virus, end mass testing; Why PCR testing should not be used for public policy making].
After two years, the Philippines should start recognizing natural immunity since assumingly many could have already been infected unrecorded and have recovered, given most Filipinos tend to self-medicate rather than visit allopathic doctors. The Healthcare system should rather prepare for the onset of severe adverse events that the DOH said they will monitor for the next two years than merely fixated on the covid cases [see DOH Undersecretary Herminigildo Valle's 17-year-old Son Dies Days After the Second Dose of COVID Jab; Psychiatric Disorder Following Pfizer COVID Jab, Not a Rare Case, VigiAccess Has Recorded Thousands of Cases; FDA knew COVID vaccines would lead to severe adverse events, sanitized info was given to people to prevent vaccine-hesitancy; Vaccine Death Report: A Compilation of Vaccine Adverse Events and COVID truths Ignored By Governments and Mainstream Media, Censored by Social Media].
Read Original Article
Read Online
Click the button below if you wish to read the article on the website where it was originally published.
Read Offline
Click the button below if you wish to read the article offline.