Implementing another full lockdown in UK will cause riots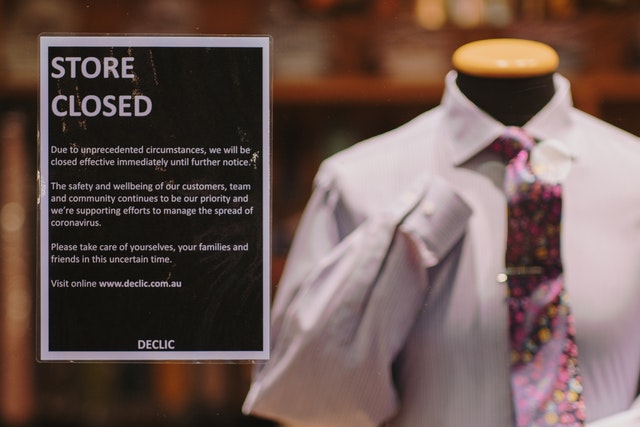 In this March 19, 2022 article for Daily Mail, Stephen Adams explores the possibility that new lockdowns will be reimplemented in the UK if COVID hospitalizations and deaths continue to rise.
According to Professor Roger Kirby, president of the Royal Society of Medicine, the "public would not tolerate being deprived of their liberty on such a scale again".
Kirby says this as health authorities in the UK are concerned about the "rise of a more transmissible variant of Omicron called BA.2" and the rise in hospitalization rates in the country. As of writing, COVID admissions in the UK are at 1,900 per day – 50% higher than a month ago. Note, however, that roughly half of these hospitalizations are incidental and were admitted for another condition.
Kirby says that some restrictions may be needed if hospitalizations and deaths rise significantly, noting, "We are not out of the pandemic yet and must not risk becoming complacent".
Editor's Note: Obviously, the "pandemic is not yet over" is the new narrative that is being pushed [read Fauci: Be prepared to return to COVID restrictions if cases surge again, WHO Africa: Fewer cases does not signal end of COVID, Restrictions may have lifted, but pandemic narrative is not over].
The COVID "pandemic" cannot end now, regardless of what the data is saying, now when there is a global pandemic treaty that needs to be signed [see World Health Assembly Agrees to Launch Process to Develop Global Treaty to Fight Pandemics. Also, read World Council for Health Sounds Alarms on WHO's pandemic treaty initiative].
The better understand the absurdity of Kirby's proposition that new restrictions must be imposed, we should look at UK's current data. Based on Image 1 below, it is clear the deaths and hospitalizations in the UK are now much lower now than they have removed all restrictions compared to February 2021, when mask mandates, social distancing, and other restrictions were already in place.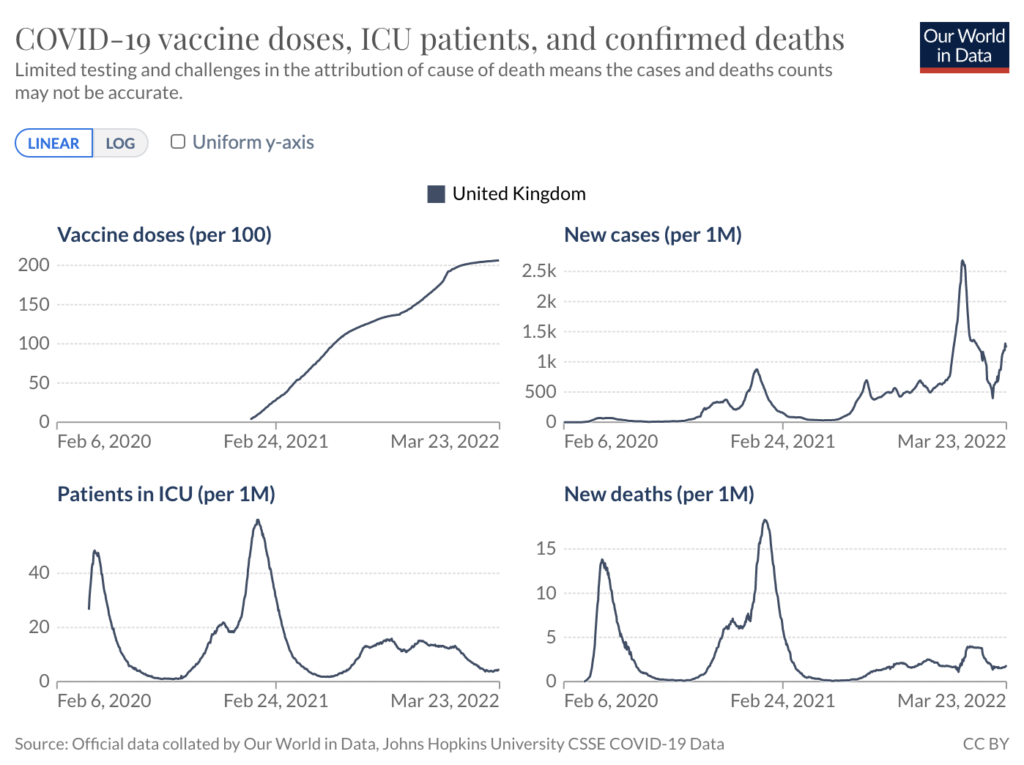 The increase in COVID cases in the UK is nothing more than are artifacts of the COVID testing regime that is being implemented in the country.
We have decided to add this article to this website because the Philippines has not learned anything in the past two years. For example, in Image 2 below, the Public Information Office (PIO) of the City of Baguio continues to fall into the fear-mongering trap, despite having a 104.15% vaccination rate.[1]https://newsinfo.inquirer.net/1569478/no-surge-amid-tourist-influx-in-baguio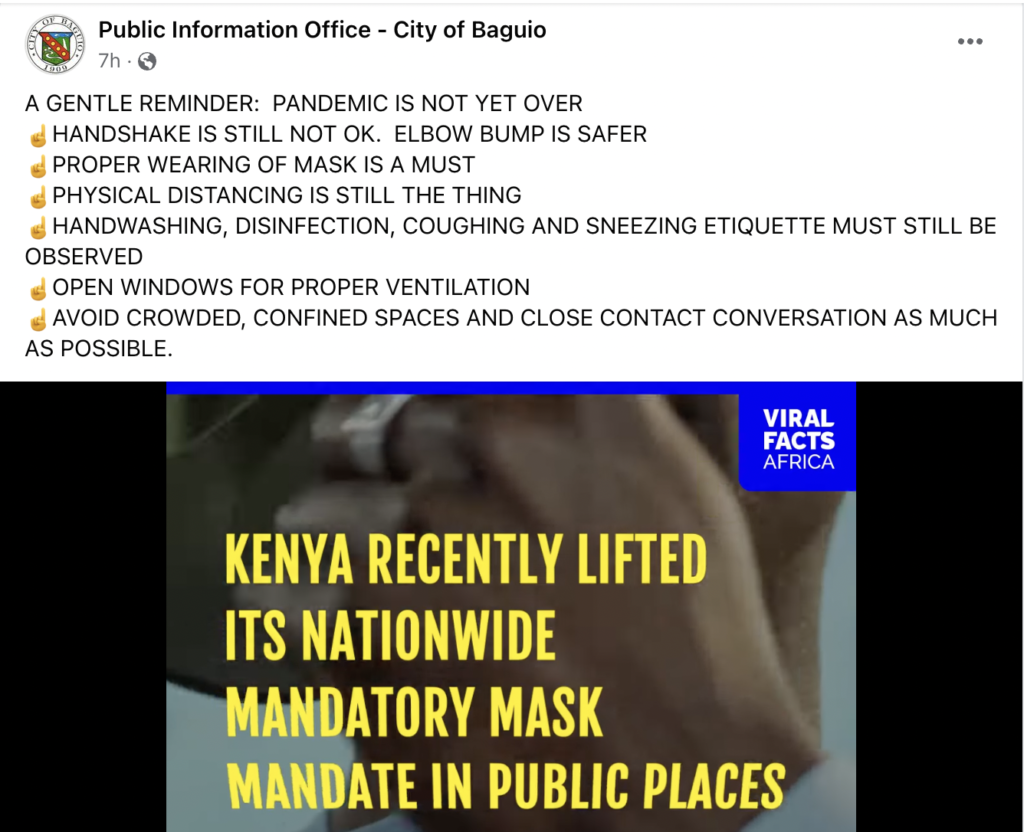 When will the pandemic end? A conversation on this must start in the Philippines, as well as the rest of the world. More importantly, however, our governments must learn that lockdowns have done nothing to control the virus. Our government must recognize the harms of lockdowns and the one-size-fits-all policies it implemented in the past two years, and safeguards must be put in place so that it is never again used arbitrarily on the same scale.
Read Original Article
About The Author