How Public's Confidence in Big Pharma Fuels Greed and Deception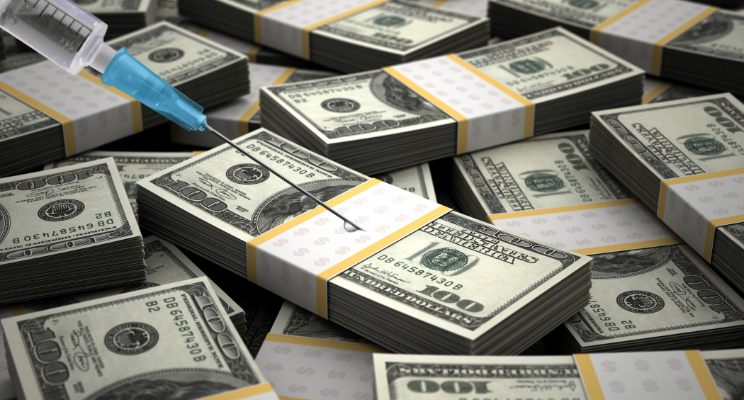 Here is how Pfizer and Moderna divided the covid market for the fourth dose.
On March 13, 2022, Pfizer CEO Albert Bourla appeared on Face the Nation on CBS and declared his company intended to apply to the Food and Drug Administration for authorization of a fourth mRNA vaccine dose. He implied that this was something all adults needed[1] https://www.cbsnews.com/news/albert-bourla-face-the-nation-full-transcript-03-13-2022/.
However, on March 15, Pfizer/BioNTech applied the fourth dose's EUA (emergency use authorization) for adults over 65 only[2]https://www.pfizer.com/news/press-release/press-release-detail/pfizer-and-biontech-submit-us-emergency-use-authorization.
On March 14, Stephen Hoge, Moderna's president, took a different standpoint: Speaking with Business Insider, the executive said that "[f]or those who are immune-compromised, those who are older adults, over the age of 50 or at least 65, we want to strongly recommend and encourage [a fourth shot], the same way we do with flu vaccines…A fourth dose should be left as a choice for everyone."[3]https://www.businessinsider.com/moderna-president-fourth-covid-shot-booster-older-sick-2022-3
Three days after, March 17, Moderna applied for an amendment to the emergency use authorization (EUA) to allow for the fourth dose of its COVID-19 vaccine (mRNA-1273) in adults 18 years of age and older who have received an initial booster of the authorized or approved COVID-19 vaccines[4]https://investors.modernatx.com/news/news-details/2022/Moderna-Submits-Amendment-to-the-Emergency-Use-Authorization-for-an-Additional-Booster-Dose-of-its-COVID-19-Vaccine-in-the-U.S/default.aspx.
Editor's Note: Are they competing or outwardly trying to capture the whole market? Regardless of how they play the game, they will rake extra billions for the booster shots. And we all know this is not the last. [See Pfizer-BioNTech Continue Their Lies: Claim Booster Doses Will Protect Against Omicron; Vaccine Efficacy: Pfizer and Moderna CEOs Have Differing Claims; Moderna wants to vaccinate children 6 months to 5 years; Fauci and Pfizer are After Young Children, Hoping FDA to Authorize Pfizer COVID Jab for Two to Four-Year-Olds; Babies and Toddlers Subjected to an Experimental Gene Therapy to Test Safety of Pfizer and Moderna Covid Jabs].
If the public continues to trust these people, we see no end to this insanity. [See Is it Safe to Take COVID Booster Shots Annually?; White House greenlights second booster ahead of FDA approval; COVID Vaccines Efficacy Wanes Thus Public is Encouraged to Get Booster Shots; No More Fully Vaccinated in Australia, Must Take Boosters to be "Up to Date"; Israeli Prime Minister Says Second Booster Safe, Experts Say Otherwise].
The market has been opened, which has already paved opportunities for these perpetrators to wreak havoc on public health while Big Pharma produces a "cure." [See Epidemiologist Tom Jefferson: A whole industry is waiting for a pandemic; An Illusion of Evidence-Based Medicine; Bayer Pharmaceuticals President Admits mRNA "Vaccines" are Cell and Gene Therapy.]
Science doesn't change; policies do. And despite all the blazing evidence of vaccine failure, boosters are being introduced as band-aids. Who benefits? Not you and me, but these people who profit from our gullibility[5]https://www.usnews.com/news/business/articles/2022-03-30/biontechs-quarterly-profit-soars-on-covid-19-vaccine-demand[6]https://www.washingtonexaminer.com/policy/healthcare/pfizer-reports-nearly-37-billion-in-covid-19-vaccine-sales-in-2021[7]https://www.cnbc.com/2022/01/25/covid-and-jnj-earnings-q4-2021.html[8]https://www.nasdaq.com/articles/moderna-mrna-q4-earnings-top-covid-19-vaccine-brings-%247b.    
Apparently, it's not about health but power, control, and greed. The public has suffered enough; it's time to assert our rights and follow actual science. [See The Great Barrington Declaration: Life must return to normal for the healthy, the vulnerable must be protected; Fauci and NIH Chief Colluded to Discredit Three Experts Who Penned the Great Barrington Declaration; One Year On, Evidence Shows the Great Barrington Declaration Was Right; The truth about COVID deaths is a coming out; Freedom Is Our Birthright, Not Conditional Based on Medical Status; As COVID inquiry begins in UK, journalist tells MPs: Remember that the victims are not only the ones who died from COVID; Israeli Study Shows Fourth COVID Shot Offers Little Protection Against Infection; EMA Warns Against Frequent Booster Shots; Endless boosters can lead to increased autoimmune disease].