DOH: 1.2M Five to 11 Years Old, 9.7M Minors Vaccinated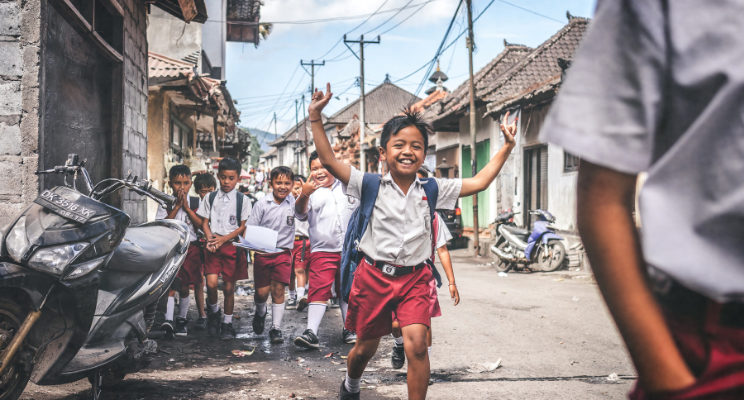 In a March 15, 2022 article published in Philippine News Agency, Ma. Teresa Montemayor reported that 1,233,017 children aged 5 to 11 had been inoculated against Covid-19 since the pediatric vaccination started on February 7.
According to the report, Health Undersecretary Maria Rosario Vergeire said that some 381,433 kids under the 5-11 age bracket are fully vaccinated during an online media forum.
Also, the article stated that on March 11, the Food and Drug Administration approved the emergency use authorization (EUA) for Sinovac's CoronaVac, which allows the Chinese vaccine to be used for pediatric vaccination. [See Sinovac Jab Can Only Be Administered to Healthy Children.]
Editor's Note: This article leads us to two significant points:
First, is there a need to vaccinate kids? [Read Should you vaccinate your children?]
Second, is there any safe covid jab for pediatric use? [See FDA Panel Recommends Pfizer's Low-dose Covid Jab for Young Children Ages Five to 11 Without the Safety Data; Pfizer Concealed Documents Proving that Covid Jab Will Kill Children; Pfizer Changed Formulation on Their Covid-19 Pediatric Vaccine 3 Days After FDA Approval; New data show Pfizer not effective for kids 5 to 11 years old; Pfizer Manipulated Study Data to Get Emergency Use Authorization 12-to-15 Year-olds; Expert evidence regarding the use of Pfizer COVID-19 mRNA Vaccine for children; Research suggests Pfizer-BioNTech COVID-19 vaccine reprograms innate immune responses; COVID Vaccines for Children are as Fatal as for Adults'.]
If Pfizer has safety signals, is Sinovac a better option? [See Are the Chinese COVID Vaccines Safer for Children?; Sinovac Jab Can Only Be Administered to Healthy Children.]
Children's immune systems are primed and ready to deal with SARS-CoV-2. Natural immunity is more robust than vaccine-induced immunity; why vaccinate children? When children clearly will not benefit from these jabs and put their health at grave risk, who benefits? Why is the tenacity to inoculate this segment of society when covid-19 doesn't threaten this group? [See Updated IFR for COVID Confirms 99.9987% Survival for Under-20's; Understanding the immune system of children may be the key to understanding susceptibility to SARS-COV-2; Why is the coronavirus sparing kids?;  No Need for Vaccines: Children's Immune Systems Primed and Ready for SARS-CoV-2; Norway Believes Natural Immunity is Better Protection for Children Five to 11 Years; Expert: Costs of COVID Vaccines Outweigh Benefits; COVID Vaccines Would Kill 117 Children Aged Five to 11-Year-Olds in Order to Save One Child Dying from COVID; Thousands of Physicians and Scientists Reach Consensus: Natural Immunity Works, Children Do Not Need COVID Vaccination; Oxford University Infectious Disease Experts Say NO to COVID Vaccines for Children; Urgent message from doctors: Do not vaccinate kids; Finland will not recommend COVID injections for healthy children aged 5 to 11 years; French Doctors Caution Against Vaccinating Healthy Children; Sweden will not recommend COVID vaccines for kids aged 5 to 11 years; mRNA Inventor: Toxic Spike Proteins from COVID Jabs Often Cause Permanent Damage in Kids; Recent VAERS Data Shows COVID Vaccines Harm Children.]
Read Original Article
Read Online
Click the button below if you wish to read the article on the website where it was originally published.
Read Offline
Click the button below if you wish to read the article offline.