DOH: PH at Low Risk, No Rise in COVID Cases Nationwide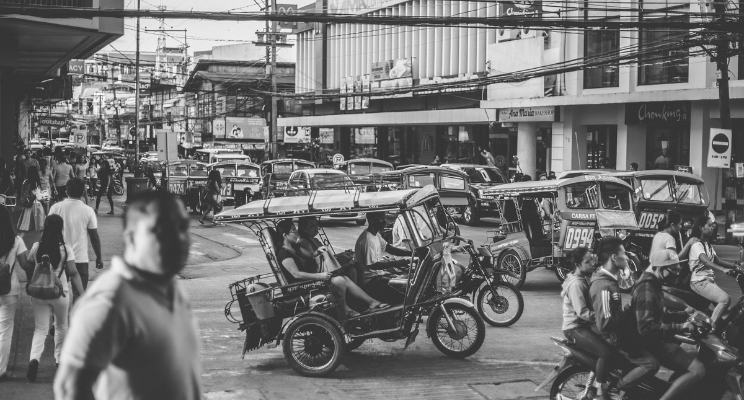 In a March 15, 2022 article published in Philippine News Agency, Ma. Teresa Montemayor reported all areas in the country, including those under Alert Level 2, are now classified as low risk for Covid-19.
According to the article, in an online media forum, Health Undersecretary Maria Rosario Vergeire said the government is strengthening its inoculation drive in Alert Level 2 areas to increase vaccination coverage so these can deescalate to Alert Level 1. Vergeire said, "As for Metro Manila and 39 other areas, they have eased restrictions because of high vaccination rates and continued adherence to public health safety protocols."
Also, Vergeire added that there is no new uptick in Covid-19 cases nationwide, and the Deltacron is not yet detected. While the Deltacron is not yet a variant of concern, Vergeire urged the public to be vaccinated as protection against other Covid-19 variants circulating worldwide.
Editor's Note: This is another indication that the Philippine government is solely focused on a one-size-fits-all strategy to end the purported pandemic: mass inoculation. And consistent with illogical measures despite the low covid cases [see Why can't the Philippine government give up its unscientific, illogical, and useless COVID policies?; What Possibly Holds Duque from Recommending Alert Level 0?].
Since there are minimal restrictions, could it be possible that lesser people get tested? [See How COVID Testing Strategy Will Extend Pandemic Scare.]
Also, with the negligible covid cases, how does the healthcare system deal with non-covid related diseases? [See Philippine Hospitals Inundated With Non-COVID Patients: Could These be the Adverse Effects of COVID Jabs?; The Philippines Sees Uptick on Heart Disease Incidences During Pandemic Says Expert] How do they determine vaccine side effects? [See Psychiatric Disorder Following Pfizer COVID Jab, Not a Rare Case, VigiAccess Has Recorded Thousands of Cases]. Do they acknowledge a watershed of conditions because of vaccines? [See WHO's VigiAccess Shows More than Two Million Adverse Events Following COVID Vaccination] Or perhaps, are they laser-focused on safe and effective belief? [See Duque Dials Fear, Says Those Who Died from COVID are Unvaccinated; Philippine FDA says less than 1% of vaccine recipients experienced side effects of COVID-19 vaccination. Most likely FDA is lying.].
Deltacron is not even a variant of concern, yet they are already conditioning the public about it. Is Deltacron the new scare after the national election? Or probably, the onslaught of HIV or hemorrhagic fever? [See New Research Discovered HIV Variant Can Cause Patients To Develop AIDS Twice As Fast; Marburg: WHO, Media Condition Public for Onslaught of Hemorrhagic Fever Caused by the COVID Vaccines.]
How can an antiquated dose from 2020 be effective for a variant in 2022? [See WHO: Boosters Using Original COVID Vaccines not Appropriate or Sustainable.] Is this still about health, or do they have a political agenda on their sleeves? [See As COVID inquiry begins in UK, journalist tells MPs: Remember that the victims are not only the ones who died from COVID.]
Read Original Article
Read Online
Click the button below if you wish to read the article on the website where it was originally published.
Read Offline
Click the button below if you wish to read the article offline.